OTRO's launch adds another platform to the crossroads of sport and culture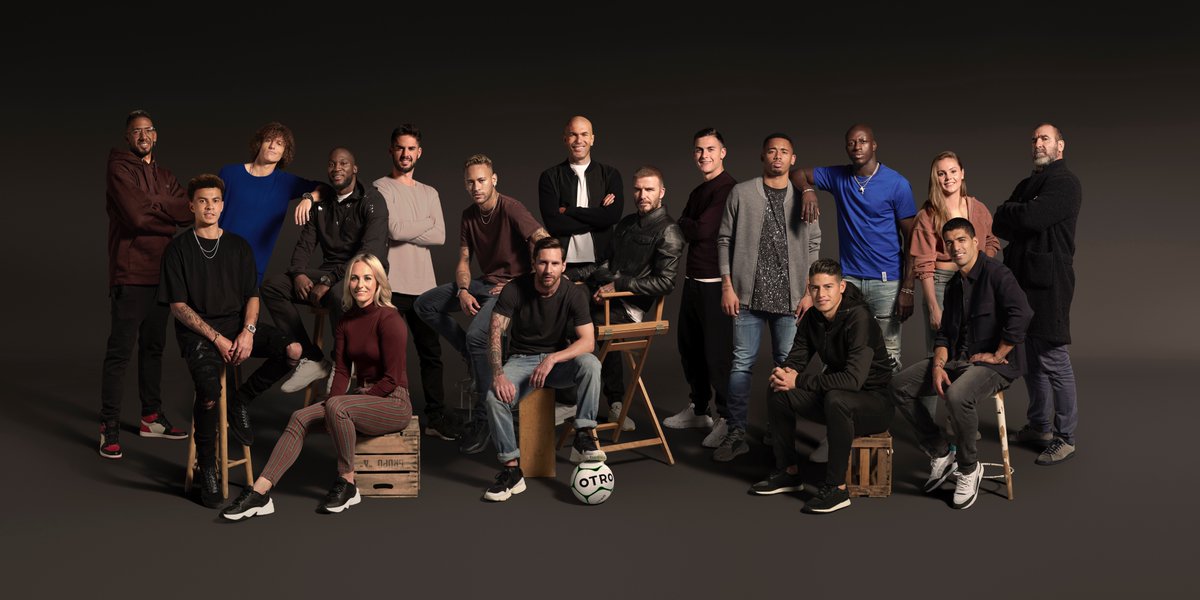 Today (Monday) sees the launch of OTRO, the much-vaunted digital football 'fan-club' featuring a host of massive names and promising to showcase their lives off the pitch in their everyday away-from-work environment.
With the backing of £50m from investors 23 Capital and the help of some seriously stellar talent, December's launch sees the company looking in great shape to shake up what is a crowded market.
Over the last few weeks, you can't have missed the teasers doing the rounds on social media. With the likes of Lionel Messi, Luis Suarez, Neymar and David Beckham all taking part in promotional material there's been a lot of hype for the start-up and we'll see what's in store in the coming weeks.
The world's greatest players, all in one place. This is OTRO https://t.co/P2dQd27A0l #OTROisHERE @neymarjr @LuisSuarez9 @jamesdrodriguez @DavidLuiz_4 @JB17Official @PauDybala_JR @isco_alarcon @benmendy23 @gabrieljesus33 @dele_official @RomeluLukaku9 @toniduggan @liekemartens1 pic.twitter.com/WieG6Buv43

— OTRO (@OTRO) December 3, 2018
What we know already, however, is that this is meant to be a platform where both fans and footballing names interact together. Far from match highlights or even behind-the-scenes training videos, this is meant to be a place for players to create other types of content, take part in quizzes and polls or comment on each other's activity.
But we also already know that this is a saturated space. There have been many attempts to create and aggregate football content in one place for fans, and there are already lots of publishers and content creators working at the cross-section of sport and culture, music and lifestyle.
What those creators arguably don't have is the access that OTRO is promising, nor do they all have the clear vision to create something that quite brazenly isn't about sport but about culture instead. While everyone would agree that footballers are 'influencers', they are influential away from sport, too.
It looks like we're about to see how many people out there are interested enough in footballer's lives to seek out this content regularly.
The race for fans across Asia has led France's Ligue 1 to announce a new kick-off time from the 2020/21 season.
The Premier League footballers have each invested £1m in the company and will become global ambassadors.
One Football and Eleven Sports have teamed up to allow fans in the UK and Ireland the chance to purchase individual La Liga games for a single one-off cost.