Why is the F1 Esports Series so successful?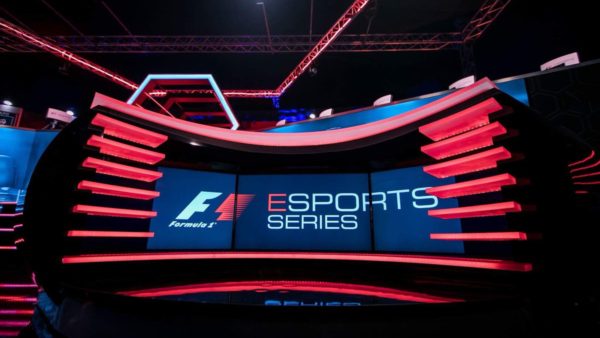 The lastest news this week is that the rise of esports is continuing, as Formula 1 have been able to more than double the prize money on offer for their esports tournament to a resounding $500,000 – nearly £400,000.
Not only is that testament to the successful execution of the tournament, but compared to other big esports tournaments – the FIFA eWorld Cup Grand Finals delivered a grand prize of $400,000 in 2018 – it shows that F1 is overtaking even the most popular sports like football in the gaming sphere.
The reason for that might be what sets Formula 1's approach to esports apart from other sports, and shows that a successful esport venture requires more than a desire to replicate an existing sport in an organised video game tournament.
Esports isn't too dissimilar to the real thing
Though very different because of the obvious reason that one is real and the other virtual, some skill sets overlap, and the real life and esports versions of F1 are two of them. Esports players use connected steering wheel and pedal combos to control their virtual cars and use a first-person mode screen to manipulate corners or plan their overtaking.
The Formula 1 Esports Series has seen Brandon Leigh, the two-time champion, take part in the Race of Champions, driving an actual car, and having to pass his driving test before being allowed to get behind the wheel! A similar route from bedroom to podium is possible in other similar esports like NASCAR.
The barriers to entry are big in motorsport. For one thing you have to be able to drive and getting your seat in F1 and other motorsports can be expensive. Esports is a path to grassroots participation en masse, and is certainly useful for racing – arguably moreso than any other traditional sport.
The qualifying system is remarkable
The Formula 1 2018 game is played on standard consoles like PS4, Xbox One and compatible PCs. That enables mass participation and hundreds of thousands of participants take place in qualifying before that's whittled down to 40 for the semi-finals and just 20 for the final, which are held in an arena and followed by audiences online.
The aspirational element of becoming an F1 driver might be something of a pipe dream for many – just as it is for any racer starting out in real life, or any Sunday league footballer for that matter – but that's not always the point of participation. Getting into a sport is fun, but it's also a gateway to following it in the future. By ensuring lots of people play the F1 game, the sport can create a loyal fanbase who might be more likely to follow the sport in the future.
Creating new markets
According to Newzoo, eSports revenues will grow to $1.65 billion in the coming months, including a global audience that goes up to 557 million people, promising a future that is worth investing in.
F1 recently announced expansion plans in China, where they would start with invitational tournaments before fully incorporating the leading esports country into the draft in 2020.
China and North America were reported to compose 56% of global eSports revenues in 2018, and an investment in China would inflate an ever-growing market for F1 as it looks to become a pioneer in the industry.
"As we move into the 2019 season F1 will remain at the forefront of this explosive industry," stated F1 Commercial Director, Sean Bratches.
"The potential within this space is extremely exciting both as a commercial opportunity, but importantly, as a way for the sport to engage with the next generation of motorsport fans."
The popularity of F1's esports tournament shows that at least a part of the future of sport lies in this area, but the virtual version is bringing real benefits to the traditional sport as a whole.
The most successful sports have a similar model
Another role model in this regard is NBA, unsurprisingly one of the first sports organisations to have an esports league of its own.
NBA esports, just like the real NBA, uses a draft system where the teams get to select several gamers who play NBA 2K and incorporate them into the team. The draft is composed of 17 teams, and is set to add four more next year, hopefully making it a league-wide concept where all NBA teams participate in the esports draft, just like they do with the real one where they select players from different universities or leagues.
Unlike in F1, it may be unlikely that many NBA 2K players find themselves taking to the court in a crucial post-season game, but it's another innovative approach to esports, and it's paying dividends for a league known to be a leader in disruption.
First F1® Esports tournament comes to Real Racing 3 game this August  Exclusive prizes up for grabs, including the chance to attend a Grand Prix™  Update will also see new F1® 2021
Nielsen Sports reveals Formula 1 in France is more popular than ever as TV viewership sees significant year-on-year growth Through the opening six races of the season France has recorded its highest average audience per Grand Prix since 2012 The Azerbaijan GP attracted 1.6
MOTUL FIM Superbike World Championship extends its coverage through Eurosportacross more than 50 markets in Europe Discovery's leading multi-sport brand will provide exclusive coverage in 32 markets Dorna WSBK Organization