Formula 1 sees significant audience growth in France, with the popularity of rising stars Pierre Gasly and Esteban Ocon fuelling interest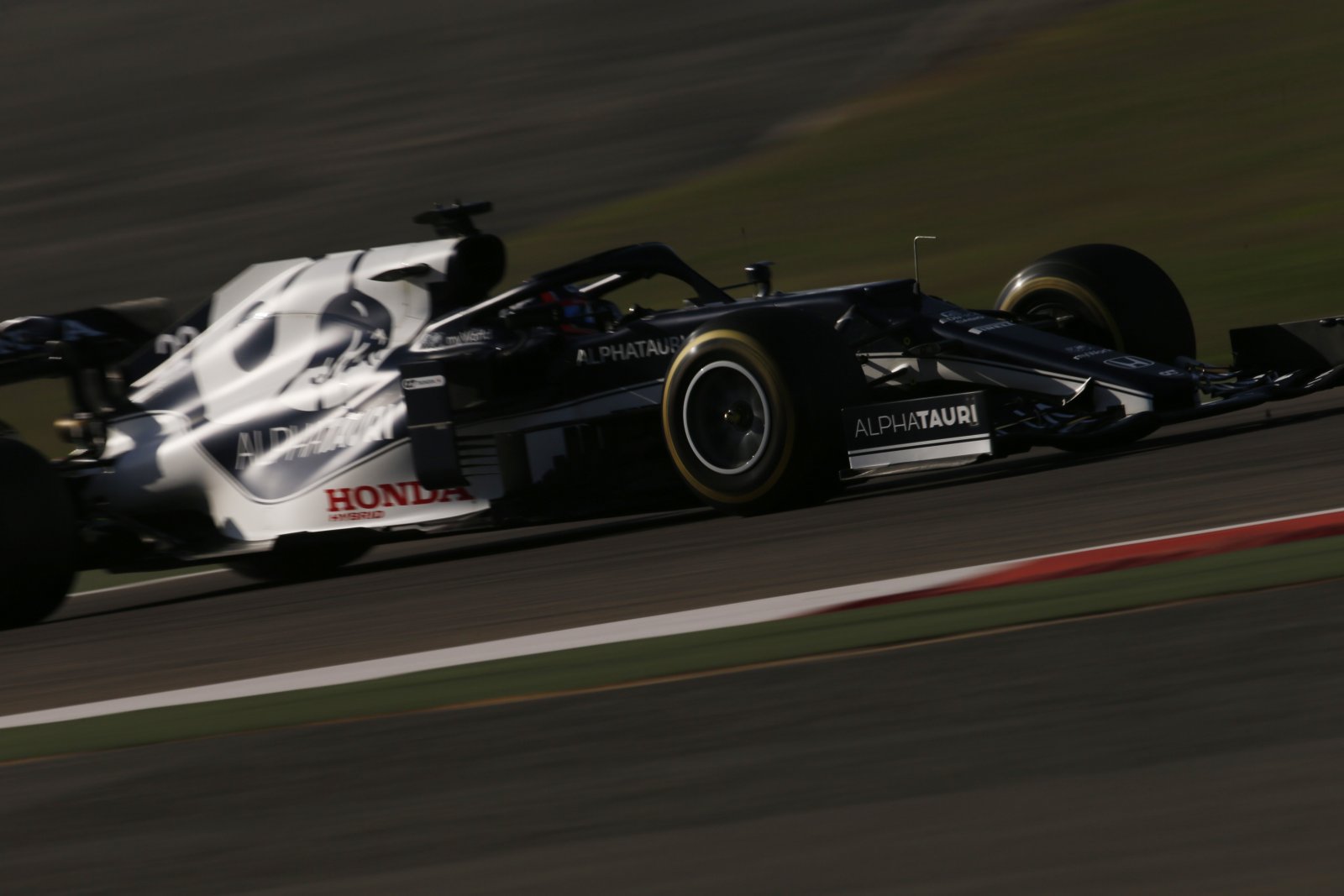 Nielsen Sports reveals Formula 1 in France is more popular than ever as TV viewership sees significant year-on-year growth
Through the opening six races of the season France has recorded its highest average audience per Grand Prix since 2012
The Azerbaijan GP attracted 1.6 million viewers in France across the race weekend
Both drivers have gained a significant following across social media since March 2020, with Gasly's growing by 205% across Facebook, Twitter and Instagram and Ocon's growing by 99% on Facebook
Ahead of this weekend's French Grand Prix, Nielsen Sports, the global leader in sports industry analytics, has today revealed that the popularity of Formula 1 in France is at an all-time high. This comes as France has recorded its highest average audience per Grand Prix since 2012 when coverage was last shown on free-to-air broadcaster TF1.
Nielsen data shows that those with an interest in F1 has grown from 23% of the French population in January 2020 to 27% of the French population in April 2021. The surge in interest is being helped by the growing popularity of the two French drivers on the grid, Pierre Gasly and Esteban Ocon.
Nielsen data from the Azerbaijan GP, which was held on 6th June, shows this year's Grand Prix weekend achieved the highest viewing figures in France for the streets of Baku since its inception in 2017, with 1.6 million people tuning in to watch the race and qualifying combined. The average French audience (qualifying and race) for the 2021 season is 1.2 million which further highlights the growth in TV viewership in France.
Gasly's supreme form since his return to the Alpha Tauri team was captured in season three of Drive to Survive, the Netflix series responsible for bringing new Gen Z eyeballs to the sport globally. The series dedicated an episode to the incredible underdog story of Gasly's Italian GP win in 2020. In winning that race he became the first French driver on the top step of the podium since Olivier Panis in 1996. Since March 2020, Gasly has seen a 205% increase in his following across Facebook, Twitter and Instagram, which now stands at 2.93 million across the three platforms. His Instagram channel alone has grown by 179% and stands at 1.9 million – the highest of his three followings.
Fellow French driver, Esteban Ocon, continues to show promise alongside racing legend Fernando Alonso in the newly branded Alpine team whose car livery is a tribute to the French national flag, the Tricolour. As a French driver in a French team, Ocon has seen his following across Facebook grow by 99% in the same period, whilst Instagram remains his most highly followed channel with 930,000 followers.
Tom McCormack, Head of Rights Holders at Nielsen Sports, said "Despite the loss of FTA broadcaster TF1 in 2021, France's interest in F1 is at an all-time high, with incredibly strong viewing figures for the sport across Canal+ channels.
"Having two promising French drivers on the grid this season is certainly contributing to the growth. Yet again, the power of the Netflix documentary, Drive to Survive, is likely coming in to play, with that format providing the ideal vehicle to bring Gasly's personal story and professional achievements to a whole new audience."
Pierre-Emmanuel Davin, Managing Director France Benelux at Nielsen Sports, added; "In both 2018 and 2019 the French GP had the highest audience in France all season and with F1 arriving at the Circuit Paul Ricard this weekend – one of the four races being show on Canal + free-to-air station C8 – we are anticipating that viewing figures will continue to rise."  
For more information about Nielsen Sports visit www.nielsensports.com
The second day of SPORTEL 2021 got underway this morning in Monaco. Following on from yesterday's masterclasses, Wednesday played host to a number of conference talks from industry-leading professionals. The
This year's prestigious SPORTEL convention kicked off in sunny Monaco today, welcoming a host of familiar faces as well as plenty of new ones. Doors opened at 8:30am with businesses
After a one-year hiatus due to the impact of COVID-19, the world-renowned sports media and tech convention, SPORTEL, returns to host its annual event in Monaco. The conference will take