NBA focuses on a younger audience with cross-platform social media engagement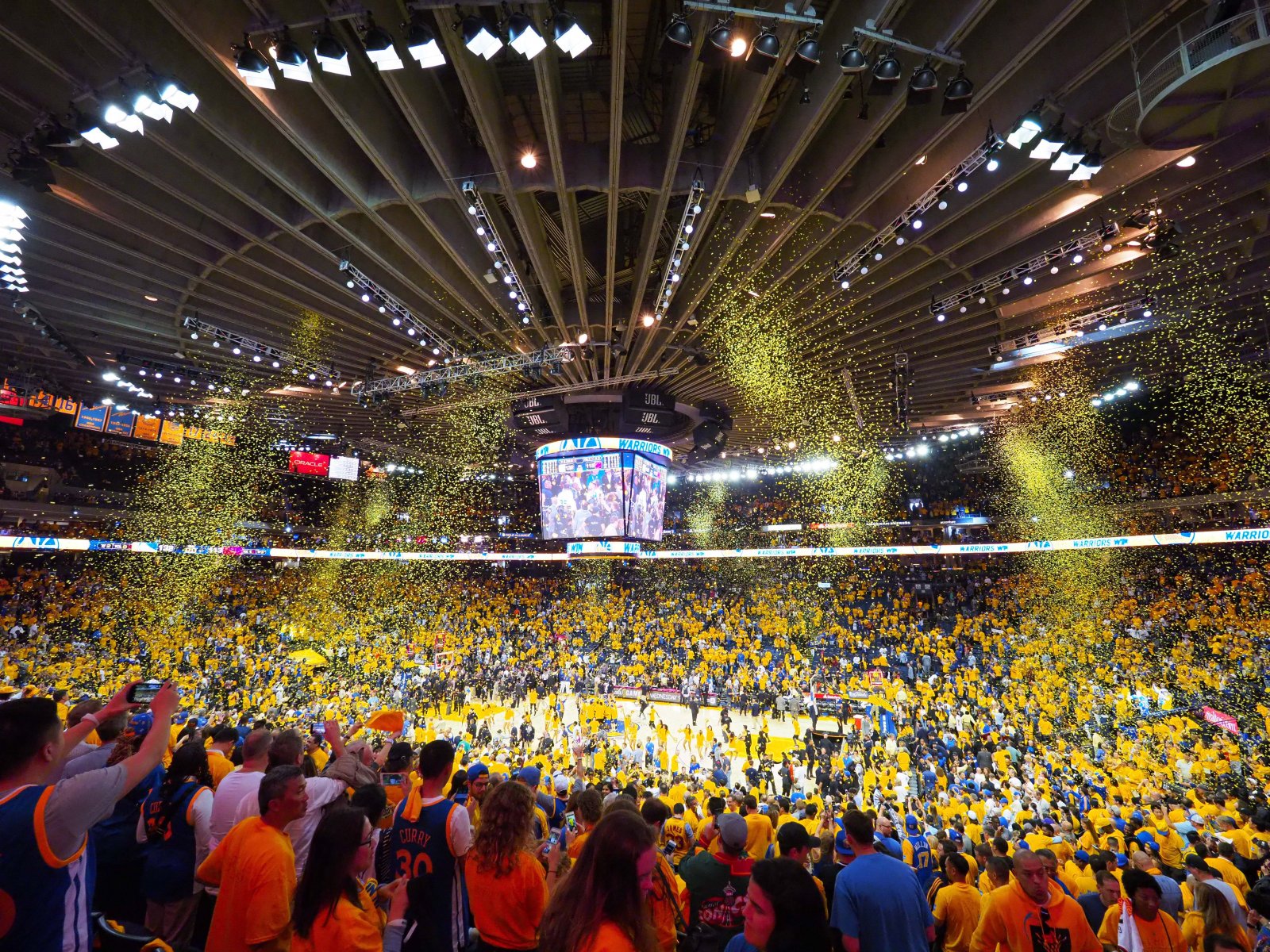 Fan consumption of sport is currently going through massive changes and one league that is taking this challenge in its stride is the National Basketball Association.
Making the most of social media sites including Twitter, Instagram and Snapchat, the NBA is reaching out to both current and potential fans on platforms they are already going to for news and entertaining content.
Minutes after a major play or even something as inconsequential as a player sharing a glance with a celebrity, someone is uploading an animated gif or short loop for those watching on social media. As a foul is called, there are already hundreds if not thousands of people dissecting it on social media. This instant access to a community and the moments of the game has shifted power from the TV providers to the social media sites when it comes to getting fans involved with the sport.
Jaylen Brown finishes with 21 PTS, including the clutch game-winner in the @celtics win! #Celtics pic.twitter.com/vp0KfaAMyX

— NBA (@NBA) March 29, 2018
Instagram stories is used to provide a reminder before games and interactive polling feature allowing fans to vote on who they think will be the winning teams in each of the games happening that night. It can also be used to give fans unprecedented access to warm up footage and player stats, allowing them to feel as if they were at the game.
Afterwards, it provides recaps involving clips, graphics and interactive content including picking the top three plays of the night.
While the NFL still dominates traditional viewing in the US, the NBA is taking over the online and innovative sport consumption world. Appealing to a younger audience, the league is focusing on acquiring and keeping fans throughout its community by creating online social interactions between fans, players and journalists.
The NFL and Snack Media have renewed their advertising partnership on the official NFL website in the UK and Ireland. Beginning in 2013 in the UK only, the relationship has
By Daniela McVicker When it comes to sports, great branding is a must. Your brand influences how people see your company or team. It helps you to forge connections with
Article written by John S. Kim, CEO and co-founder of global API company SendBird Social media rose to prominence throughout the world due to its potential for connection. Social channels provided the