NBA's #NBAVote campaign is already smashing engagement across the web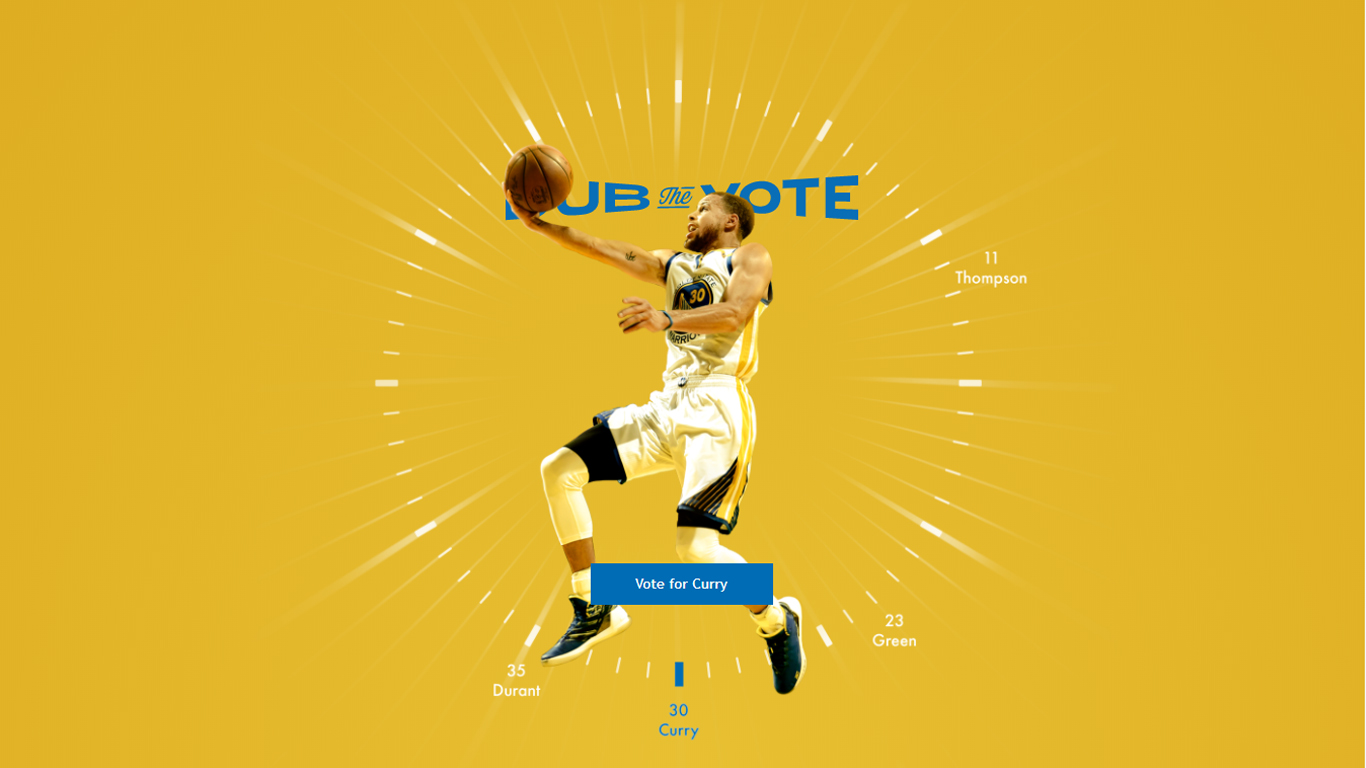 The NBA All-Star Ballot 2018 opened officially on December 21st on NBA's website and app. Since Christmas Day, it has been open on social media, Google Search and Amazon Alexa and is reaching again a huge engagement from fans across the web.
See The Stars Shine!@NBAAllStar Voting is LIVE on @NBAcom, the NBA app AND right here on @Twitter!

VOTE NOW: https://t.co/sutUYtb8rC

Tweet, retweet or reply with player's first & last name or Twitter handle + #NBAVOTE. pic.twitter.com/nY6ag1q5Nn

— NBA (@NBA) December 25, 2017
Until January 15th, fans have the ability the vote for two guards and three forwards per conference, East and West, in order to define all five majors. However, the rule changed this season as the players who get most votes in each conference will be nominated as captains. Then, captains will be able to select their teammates among those elected by fans' votes (50%), journalists' votes (25%) and players' votes (25%), regardless of the players' conference. LeBron James can play with Stephen Curry for example.
One thing didn't change, the vote madness on social media, notably on Twitter. Each day, fans can vote for 10 players using #NBAVote featuring player name or mentioning his account.
In order to see their players at the All-Star Game on February 18th, NBA franchises have launched a content war to get as many votes as possible. As users only have to retweet to vote, it's quite easy for teams to get engagement mixing design work, humor, GIFs, and even political slogans…
Retweets = Votes

???? Kevin Durant #NBAVote ???? pic.twitter.com/7bANA7G5dd

— Golden State Warriors (@warriors) January 5, 2018
???? RETWEET TO VOTE ????#NBAVOTE @JoelEmbiid pic.twitter.com/cVORFBzZhP

— Philadelphia 76ers (@sixers) January 3, 2018
The ⭐️'s will align at the 2018 NBA All-Star game. Let's show @kporzee his rightful place. RT to #NBAVote Kristaps Porzingis! pic.twitter.com/smeK6GEK7o

— NEW YORK KNICKS (@nyknicks) December 27, 2017
New year, same Kyrie Irving

1 retweet = 1 #NBAVote pic.twitter.com/4Obnk7oR3w

— Boston Celtics (@celtics) January 1, 2018
???? RT & vote now. @russwest44 #NBAVote pic.twitter.com/Yllvc3B9lG

— OKC THUNDER (@okcthunder) December 29, 2017
.@DeMar_DeRozan & KLow: Bad Boys for Life.

1 Retweet = 1 #NBAVote pic.twitter.com/Pd45EQd8eW

— Toronto Raptors (@Raptors) January 2, 2018
RT to #NBAVOTE @JHarden13! pic.twitter.com/1NDWktetXt

— Houston Rockets (@HoustonRockets) December 29, 2017
Two weeks after the opening, the 20 first players got more than 11 million votes accross the web. A colossal figure which should see the campaign exceed last year's total of 17 million.
With a simple voting mechanism over many platforms (a retweet, a tweet with only two pieces of information, a click on Google, a click on NBA.com…) the NBA is sure to reach a great engagement from fans. An engagement pushed by each franchise on social media via diversified content.
Discovery Sports Events and AWS to build an immersive fan-engagement offering for the new Union Cycliste Internationale (UCI) Track Champions League series that kicks off in November 2021 AWS becomes
Castore to be Official Kit Supplier to England Cricket The long-term partnership begins in April 2022 All of England's national teams will wear bespoke women's and men's teamwear that the
Leeds United is the first football club in the world to partner with TikTok to sell official merchandise and replica jerseys. Coinciding with the release of the new rhapsody purple,