NBA broadcast season opening match in VR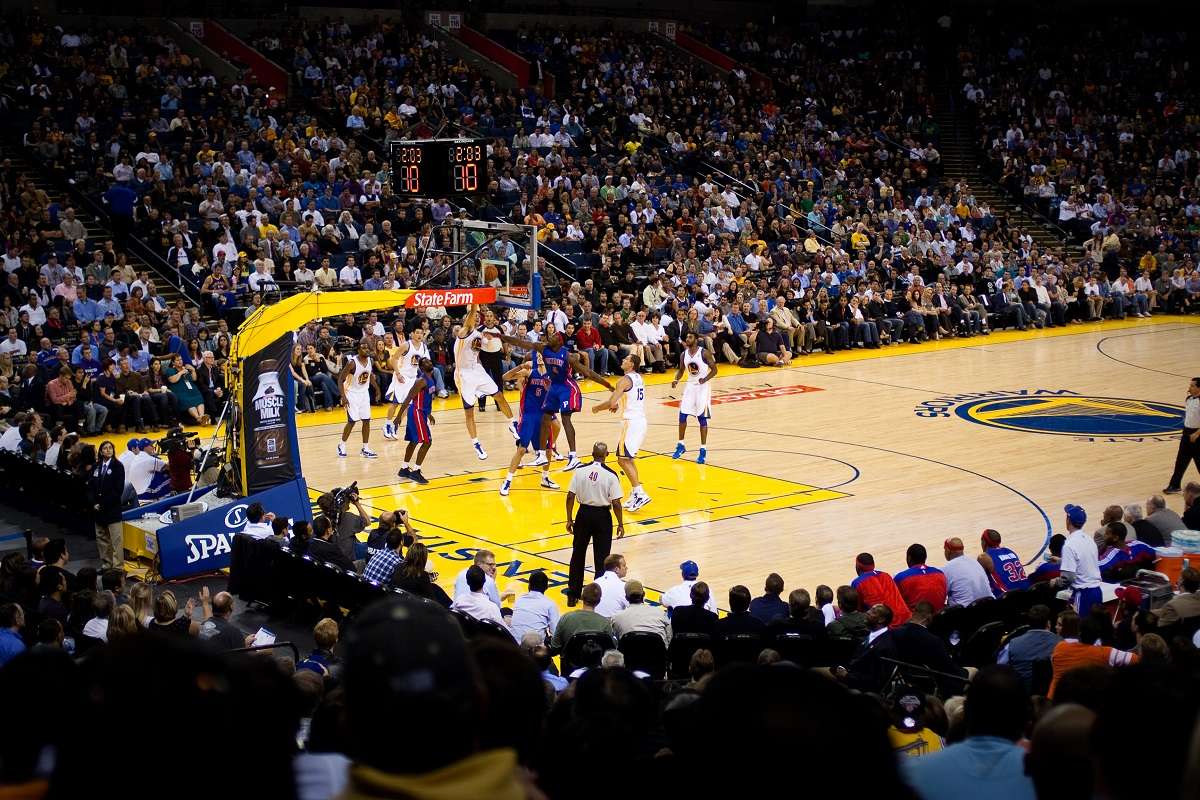 The NBA became the first league in history to broadcast a live professional sports game in virtual reality as the Golden State Warriors treated their fans to virtual front row seats for their season-opening match against the New Orleans Pelicans.
In conjunction with partners Turner Sports and Next VR, the franchise streamed the match live including the pre-game ceremony where the Warriors' players were awarded their 2015 Championship rings.
The world first was only limited to fans in the United States who owned a Samsung Gear Oculus-powered VR headset. And it is the culmination of the last few years where the NBA has trialled with VR technology.
With the headsets on, fans could look all around and it would be as if they were in the arena. Turning around, they could see the concourse above them. If they turned their head to the left, they would see a basket, likewise if they turned right, they would see the other end of the court and the basket with the crowd in the background.
The sound was also part of the stream as fans who donned the headset would hear the sounds as if they were sitting in the area where they were on the VR stream including the telltale screech of the shoes on the basketball court surface.
While many sports and organisations like the NBA have dabbled in VR experimentation including the US Open and AIG with the All Blacks Haka, nothing like the full stream of a match has been even attempted.
The NBA, Turner Sport and Next VR have no plans to broadcast further matches this season, however it's success is set to be monitored very closely.
It is a very interesting turn for the technology of VR which has threatened to explode onto the scene and, if these types of experiments are successful, it will soon be seen as a genuine alternative to being at the match.
This year's prestigious SPORTEL convention kicked off in sunny Monaco today, welcoming a host of familiar faces as well as plenty of new ones. Doors opened at 8:30am with businesses
Olympic Champions, UCI World Champions and World Record holders join the new track cycling competition debuting in November 2021 The UCI Track Champions League is delighted to announce that six
New insights from eBay Ads UK reveal the potential for brands to engage with an excited but nervous nation as sports events get back on track  As pubs and indoor