How Sportradar data gave publishers the tools to maximise World Cup engagement
New technology changes our lives, but it does so gradually. New platforms and devices pop up all the time, each with a range of improvements built in, but it takes months for mainstream adoption, even of the really revolutionary changes.
Modern football is the perfect example. Even beyond the fundamental differences that 24-hour news and social media have made to our consumption of sport, our understanding of it has also changed thanks to the advent of performance data.
Measuring goals, possession percentage and missed chances are rudimentary metrics and by now that's very much how they feel. We're used to distance covered, heat maps, number of touches and even quantified stats for fairly subjective measures – expected goals or even chances created are stats many football fans look at these days as measures of how their teams are doing.
We're not just talking about superfans, either. These data points have become so crucial to our understanding of the game that you'll find them on Match of the Day – a UK sporting institution that prides itself on straddling the divide between offering an in-depth look at the Premier League's action and providing that weekly football fix for the casual fan.
With all of these stat-hungry fans consuming more content than ever before, it's journalists and publishers who need to provide for them. The sports media use stats companies to create infographics, videos and tactical analyses for football at all levels. Footballers are scouted like never before, and fans now demand more info than ever before.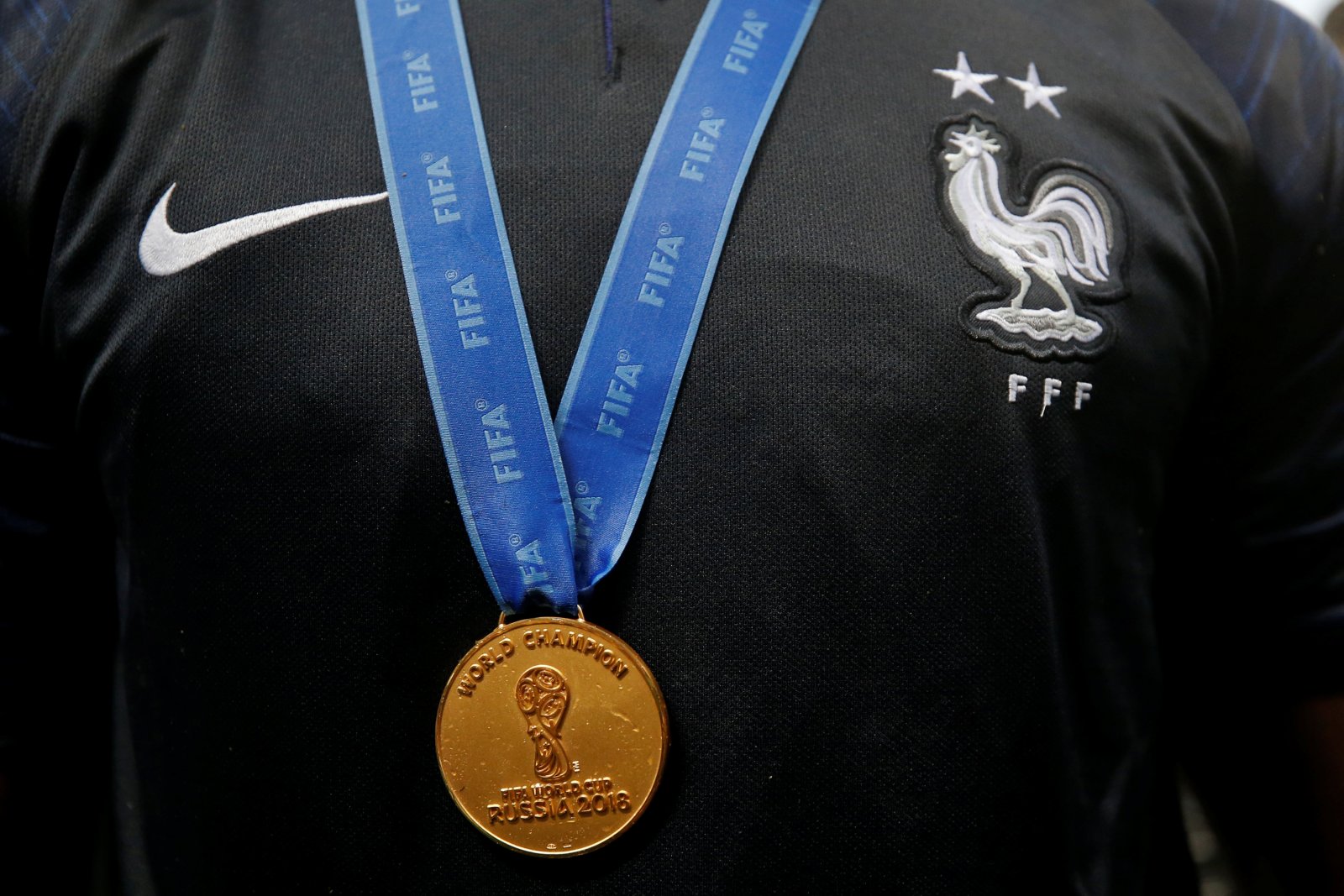 Sportradar is a global leader in the sports data space, bringing performance statistics to the journalists behind the articles with the help of its Sports Journalist Assistant (SJA) tool.
Throughout the Premier League season – and the new NFL campaign, whose opening weekend as just taken place – Sportradar will be facilitating this demand for data among the world's sports fans by providing publishers with the stats. But, as is always the case with these major, less frequent events, the FIFA World Cup offers something of a case study to show how these things now work.
Product Owner, Rok Štebe, said: "The Sportradar Journalist Assistant is essentially a powerful search engine that allows journalists to find relevant data for their sports editorial quickly and without much interference to their existing work process.
"It's also a delivery mechanism that allows our sports data to be seamlessly integrated into editorial pieces without any need for technical knowledge in a way that works for journalists and proves engaging for their readership."
The results show the benefits of real-time data to publishers around the world.
Sportske Novosti for example, Croatia's leading daily sports newspaper, were able to capitalise on their country's epic run to the final of the tournament by using the data directly in widgets to show just how well their players were performing – stats which were sure to go down well with a nation wrapped up in the success of its team.
The best performing articles had widgets inserted inline, serving as breaks in the text as well as being infographics. These saw huge engagement, generating up to 250-320k widget views in the best performing articles, with 1m views for the team's semi-final victory over England.
The same sorts of stats are found in data from other publishers, too. Bulgaria's Sportal and Slovenia's 24ur – both leading publishers in countries whose teams didn't participate at this year's World Cup – saw huge engagement, too.
"We offer a range of stats from shooting and passing accuracy to conversion rates and average goals across a competition right the way through to strength and weakness comparisons," Štebe explains. "All of our clients choose a different approach to the stats they use but each enjoy the benefits when it comes to engagement.
"Like with the written content, it's about knowing your audience and what they want to consume. For instance, Sportal generated around nine million widget views during the World Cup – the majority of which came from in-depth player statistics. Sportske Novosti on the other hand got most of their 11 million widget views from the combination of team, player and match info.
"24ur did things a bit differently – opting for between four and seven widgets per article that opened on mouse-over to support the written facts, but still generating up to 120,000 widgets views for some of their top articles. Sportklub in Serbia used our Sportcentre and Cards services alongside the SJA, with match statistics providing much of their widget content, so it's about picking the appropriate direction for the client."
As you might expect from a global tournament, there is interest everywhere, and the same can certainly be said for the likes of the Premier League and the UEFA Champions League in club football. But, with so much interest in global sport content and a desire among fans for more insight and better statistical analysis, it's clear that publishers have to know their audience.
For publishers all over the world, it's not just about having the ability to generate stats and to use them in their articles, but also about tracking which insights their audiences are most interested in seeing. Tracking data is so important, and being able to track which widgets seem to generate the most engagement is a handy tool, as is knowing whether statistical pieces (which by their nature can be heavy on facts and figures) work well on mobile.
These days, mobile traffic has overtaken desktop traffic and it would make sense if content has changed to suit smaller screens as well as the shorter attention spans many people believe the rise of mobile has engendered.
"While different SJA clients opted for different methods and tactics within their editorial content, what we saw across the board was that the mobile traffic was a key driver," Štebe added.
"Our widgets are mobile friendly, which obviously helped clients adapt their content to mobile and keep audiences engaged."
Performance statistics are now just part of the package for sports fans who require ever increasing levels of information and insight into what they're seeing on the pitch. Behind the scenes, tools like the SJA are ensuring that journalists can meet that demand seamlessly.
Leeds United is the first football club in the world to partner with TikTok to sell official merchandise and replica jerseys. Coinciding with the release of the new rhapsody purple,
The Lewes FC Board is delighted to announce that it has co-opted Sue Anstiss as a Lewes FC Director. Sue has been a driving force for equality in sport for
West Ham United is pleased to announce that Trustly has enhanced its relationship with the Club by becoming the Women's Sleeve Partner. Trustly, the leading global account-to-account payments platform, became