Digital Sport London: The key things we learned about esports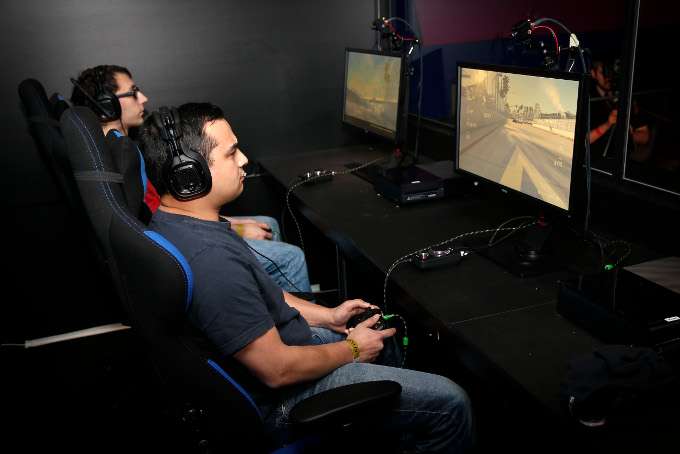 At Pinsent Masons last night, we held our latest #DSLondon event in the salubrious surroundings of central London, with views out over the city on a spring evening.
Inside the building, though, we were talking about the digital world, not the one outside – and we were chatting esports in particular.
Over the last year, esports has been a growing phenomenon within the digital sporting landscape. From the old consoles we all used to play as kids, these games have come a long way. Esports, competitive gaming, is now an industry which brings in hundreds of millions of pounds per year as brands and sponsors get involved. Technique, skill, mental strength and speed of thought are all in evidence, and now that a younger generation of young adults has grown up with video games, the appeal goes beyond just playing for fun. We're now talking about games as lucrative professional sports in their own rights.
That's why we needed two panels in London on Tuesday night to sort out the issues. We broached the subject from two angles, one professional, the other recreational. Two questions were asked: how to traditional sports succeed in esports? And beyond the professional ranks, how do we promote grassroots esports?
It's time for the second panel at #DSLondon tonight

The importance of grass roots esports – how can we continue to grow esports participation? pic.twitter.com/zKFzTpGIzW

— Digital Sport (@DigitalSportUK) March 27, 2018
Here are some things we learned from the evening.
Are sim sports esports?
Already we're making distinctions between simulation sports – those which have real world equivalents – and those which don't.
Titles like League of Legends and Counter Strike: Global Offensive aren't simulations of a traditional sport, whereas NBA 2k and FIFA 18 are.
How should traditional sports get into esports
The problem the biggest sports organisations have is a pathological need to be in touch with their fans on every platform.
Adopting Facebook, Twitter and Instagram before those platforms were widely used by their fans is one obvious example. Esports is becoming a little bit like that. Teams know it's growing. It could be important. But do they really know what they want to get out of it?
"Esports is the answer, what is the question?" @strivesays says this is the attitude many teams have. There is a danger in getting into esports before you know what your plan is #DSLondon

— Digital Sport (@DigitalSportUK) March 27, 2018
Why authenticity is so important
It's that kind of thinking that makes marketing esports arguably more difficult than marketing anything else. Authenticity is hard to come by if the whole point of being there is for engagement, sponsorship or corporate reasons.
Ensuring that the games and the teams aren't being pushed by influencers who don't care about esports is crucial. Creating a team for the sake of it is unlikely to be a good strategy,
"Authenticity is the key word" @TheEsportsAgent tells us how getting influencers to promote a game they don't care about and have never played will never work#DSLondon

— Digital Sport (@DigitalSportUK) March 27, 2018
There isn't just one 'esport' there are loads
Lots of talk over the past few months has been of esports becoming part of the Olympic Games.
Some of the discussion centres on whether or not esports is a sport. Other parts of it is around whether or not esports would even want to be included, mostly on the basis that traditional sports are losing some of their relevance to a younger audience and as a result the Olympics might need esports more than esports needs the Olympics.
But chatter about including esports often missed some of the nuances of the sector. For one thing, we're talking about several different sports, not just one discipline. In fact, esports could well have their own Olympic Games incorporating all the different titles which are played competitively.
Then there's the issue around the proliferation of new titles, some of which become popular and others don't. That makes it impossible to predict what's going to be the biggest esport around in the future.
First F1® Esports tournament comes to Real Racing 3 game this August  Exclusive prizes up for grabs, including the chance to attend a Grand Prix™  Update will also see new F1® 2021
New Strategic Partnership and Multi-Faceted Relationship Spans Esports Programming & Event Production  First Collaboration To Debut at BLAST Premier Global Final on January 24, 2021 VENN, the global media network
Espo, the fan engagement platform that rewards collaboration between world-class esports teams, players, fans and sponsors, has expanded its roster of team partners with the addition of 3 international organizations: