Talking Football Manager with Tom Markham, the Head of Strategic Business Development at Sports Interactive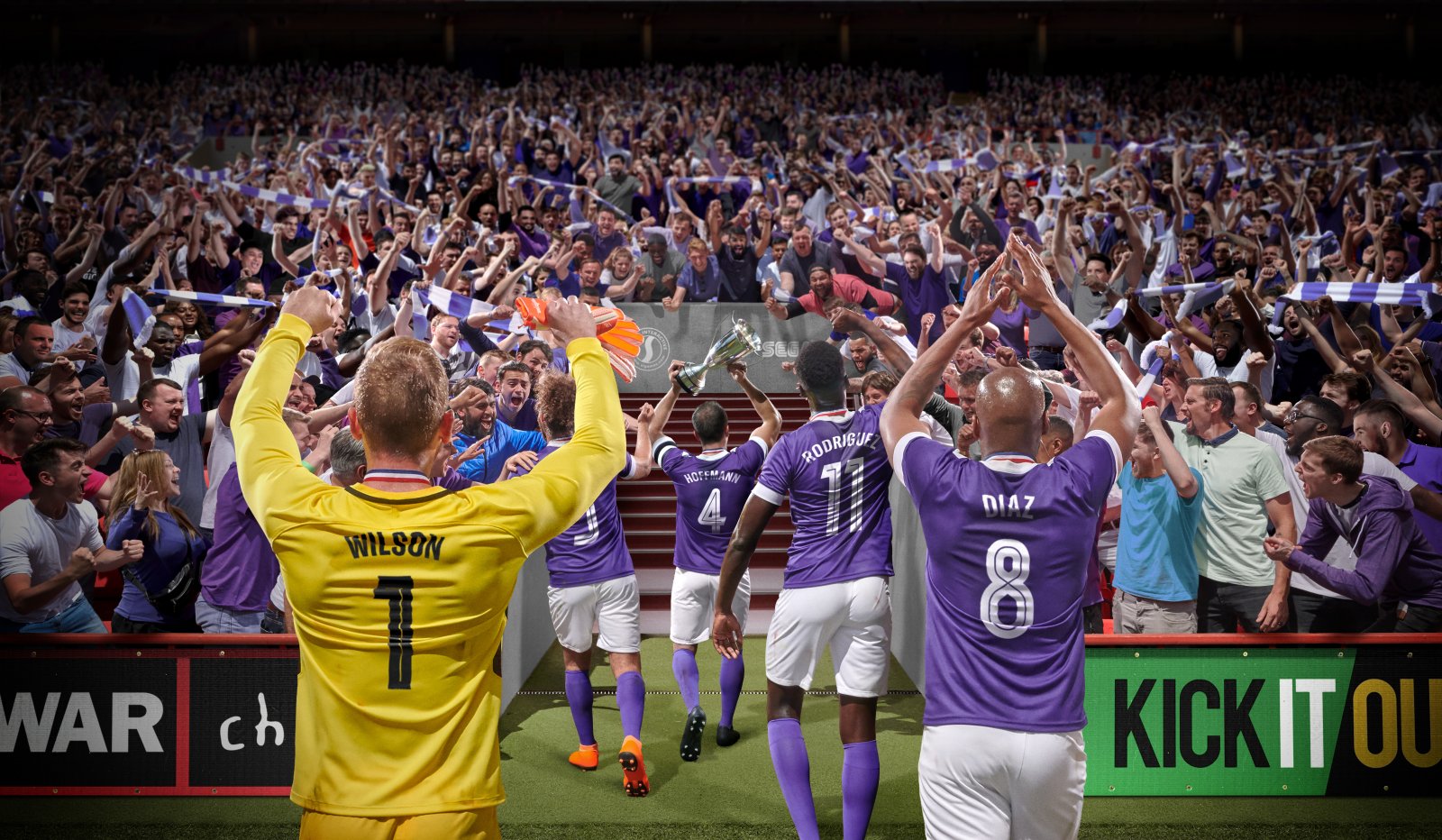 by Ashley Dunsford-Tagg
"The primary objective of Football Manager is creating the most realistic dugout experience for our players": these are the words of the Head of Strategic Business Development at Sports Interactive, Dr Tom Markham. 
The London-based company are the developers of the highly engaging football simulation video game – Football Manager. The football simulator provides its users with the opportunity to take on the role of a professional manager at any level they choose within the world of pro football, and Digital Sport came together with Tom to discuss the approach that makes Football Manager so successful both on and off the pitch. 
Creating a simulator generates a number of difficulties, so what makes a successful simulation? They work best when they provide a level of competition that is not only fun, but, offers the user an insight into the real-world scenario. 
Tom shed some light on the extensive work Sports Interactive does behind-the-scenes to ensure Football Manager creates a realistic experience for its player-base: "We're fortunate to have great access to football clubs from across the globe as well as strong contacts amongst both current and former players and coaching staff. We look to use the insight and knowledge that we get from clubs and professionals and put it straight back into the game to make sure it's as reflective of real-life as possible.
"We also have regular talks in the office from people involved in football and these have directly led to features being implemented into the game. Part of the training overhaul in FM19 came as a result of a manager giving us his insights into training while the new club code of conduct feature in FM20 was added in solely because of a talk from a current manager and assistant manager."
Moreover, in order to keep the user-base engaged, Sports Interactive must ensure they continuously take strides forward to improve and expand upon the features currently implemented within their game. However, they face a variety of complexities such as ensuring the game feels welcoming to new players, but, also provides a challenge for the seasoned veterans. 
One strategy Sports Interactive implement to enhance their product is; listening to the feedback presented to them by their fanbase and implementing it into their game, as Tom explains: "Fan feedback is incredibly important to us and hundreds of features each year are suggested by members of the FM community. At the end of the day, we're making a game that we want people to enjoy spending hundreds of hours playing and we're grateful that our fans are so passionate about the game that they want to help to make that experience the best that it can be.
"A large number of these features make it into the game, some of which are major additions that have been suggested many years previously which require a lot of development time.
"The important thing to note is that we treat each feature idea the same once it's been added to our features database. It doesn't matter if it's been suggested by someone working in football, someone in the studio, someone on our forums or just overheard in conversation in the pub – every single feature goes through the same process before it's added into the game."
Fan engagement is becoming bigger than ever. In an ever-evolving digital world, it has provided the platform for fans to voice their opinion to the world across social media, and it's evident this has altered the way organisations engage and promote their social media accounts. This leaves them very little choice; either adapt to the new digital possibilities that now exist or face being left behind by their rivals. 
So how do Sports Interactive engage with their audience? Tom explains: "We're fortunate that FM fans are some of the most highly engaged around. For instance, with FM19, 50% of people who bought it on day one were still playing it a year later which is pretty much unheard of in the games industry. 
"Social media is also a huge factor in keeping our audience engaged with the FM brand and we have a very strong tone of voice that resonates with FM fans and we're very good at latching on to the football conversation and putting an FM slant on it. Over the last few years we've created more content ourselves – both written and video – to give FM fans more insightful and entertaining content that they can absorb in a way that suits them.
"The fact that we now release regular updates in addition to our big post-winter transfer window update means that we're seeing players more engaged with the game than ever."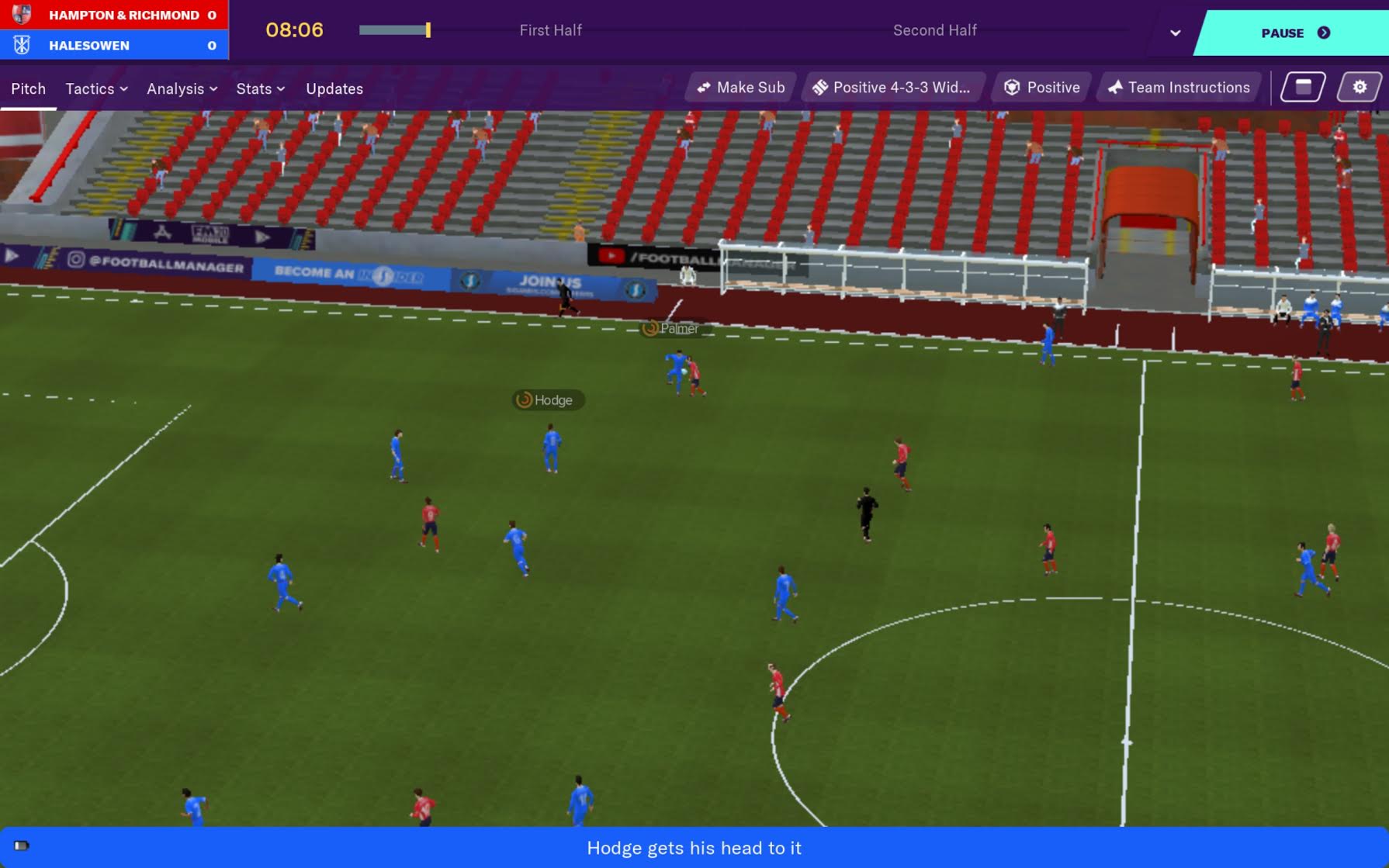 Tom also expanded upon the importance of having partnerships within the football industry and the benefits it provides to their marketing campaign: "Working with clubs like Arsenal and Watford is fantastic for us as it allows us to reach a wider audience in a meaningful way by tailoring our messaging to fans of those clubs across a number of different channels.
"This year we integrated two of other partner clubs – St Etienne and Hamburg – into our creative campaign for FM20 in a way that not only felt natural to an FM audience but strengthened the core messaging running through the campaign. This meant that our interactive trailer featured two strands that highlighted two different, core aspects of FM that were easily relatable back to the real-world."
As the digital world continues to evolve, organisations can't sit still, they must continue to evolve with it and ensure they match it and Sports Interactive have taken a step which they believe will allow them to prosper in the long run; as they have worked with a company known as Bidstack. This is a organisation that provides in-game advertising and allows game designers to reach the untapped audience of gamers.  
Advertisers have greatly benefited within the ever-evolving digital world. There is a wider range of platforms that provides them with the means of broadcasting themselves on a level far beyond what was possible 10-20 years ago. Resultantly, we see advertisements and sponsors everywhere in the current era of football due to the vast amount of money it generates. 
This is an area Sports Interactive have implemented within Football Manager, as Tom describes: "Advertisement has become a big part of the modern professional game and consequently we need to mirror the LED advertising boards, shirt sponsorship and stadium naming rights deals to create the most authentic user experience."
Tom also expanded upon the route Sports Interactive have been following regarding in-game advertisement and what this could mean for the future: "We have worked with Bidstack for a number of years now and their technology is continuously evolving and with their office being so close to ours they keep us in the loop as to their developments and what is possible going forward. We fully expect there to be lots of interesting developments over the coming years but everything we do will be in-line with how the football industry chooses to develop in this area."
To keep up with such an ever-changing digital world, Football Manager has extended their strategy to engage and grow their global audience by creating interactive social content and communicating with their fanbase through the various media platforms to gain ideas that can be implemented into future games. Ultimately, Football Manager has developed a game that allows interaction between the developer and the consumer where both share a deep passion for the beautiful game. 
Amsterdam, 3rd August 2020: HEINEKEN today announces its flagship non-alcoholic beer brand, Heineken® 0.0%, will take over the sponsorship of the UEFA Europa League competition when the tournament resumes on 5th August 2020. The
This article was provided by Seven League Lewis Wiltshire, former Twitter head of sport and BBC Sport editor, has been appointed as the new CEO of Mailman EMEA and Seven
This article was provided by Nielsen Sports How traditional sports and associated brands will continue to use esports to engage with fans and TV audiences Esports are receiving a significant