Sportego Celtic eSports League brings professional gaming to UK and Ireland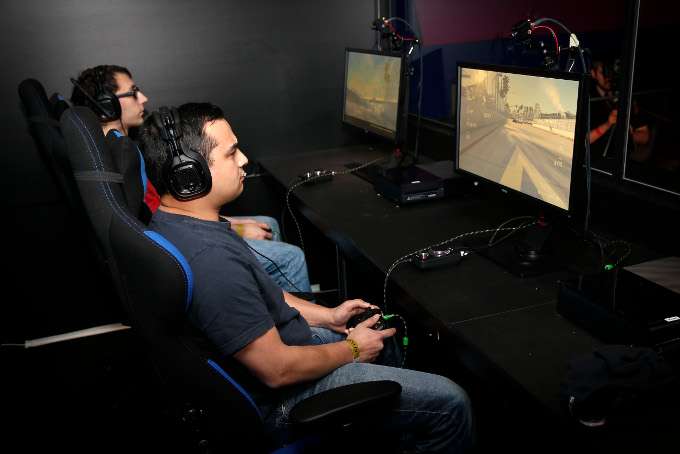 The field of eSports is growing fast. Probably faster than most people on the outside looking in would have expected.
We keep hearing about the investment in the industry: from sports teams and personalities buying up their own teams, to European football clubs banding together to form official eSports leagues. The boom is happening.
And so it's probably no surprise to see a league coming to these shores: the Sportego Cup will include eight teams from England, Scotland, Wales, Ireland and Northern Ireland.
"The Celtic eSports league matches the top gamers from the UK and Ireland with professional football clubs in a Community Cup which will last for one week starting December 12, with a full league competition starting in January 2017," the league said in a statement released to the press.
The clubs in question are: Crusaders FC, Dundalk FC, Hamilton Academical FC, Hibernian FC, Linfield FC, Shamrock Rovers FC, TNS FC and Wolverhampton Wanderers FC.
Colm O'Mealoid from Sportego said: "This is an extremely exciting move for us. The sponsorship of the Celtic eSports League is the first of its kind and we're proud to be treading new ground. We have some fantastic clubs to work with during the inaugural season and we look forward to helping the league grow with some innovative activation campaigns and fan engagement initiatives."
Geoff Wilson from the Celtic eSports League said: "eSports is growing at a phenomenal rate world-wide and the clubs' involvement demonstrates their proactive and innovative approach to growing the brand of their clubs online. The Sportego Celtic eSports League is an exciting new concept and we hope to attract new fans for not only the league but all the clubs involved."
That moves are being made to bring an eSports league to the UK and Ireland is not surprising, but is certainly interesting – and proves once again that eSports is an extremely fast growing sector.
Fans can follow all the matches at https://www.twitch.tv/sportego and keep up-to-date will all the latest development @Celtic_ESports.
Three New Summit Packages Are Now Available For Purchase, Allowing Industry Professionals to Watch WFS Live Sessions As They happen World Football Summit, the leading event organiser for the business
Nielsen Sports reveals winning The Masters can lead to substantial social media growth Sergio Garcia's social following grew by 76% and Patrick Reid DOUBLED his following in the space of
Badminton World Federation has today announced a scholarship programme that will provide dual career athletes, who have chosen a joint educational and elite sporting life, and talent already employed within