Social Media lessons from a big sporting weekend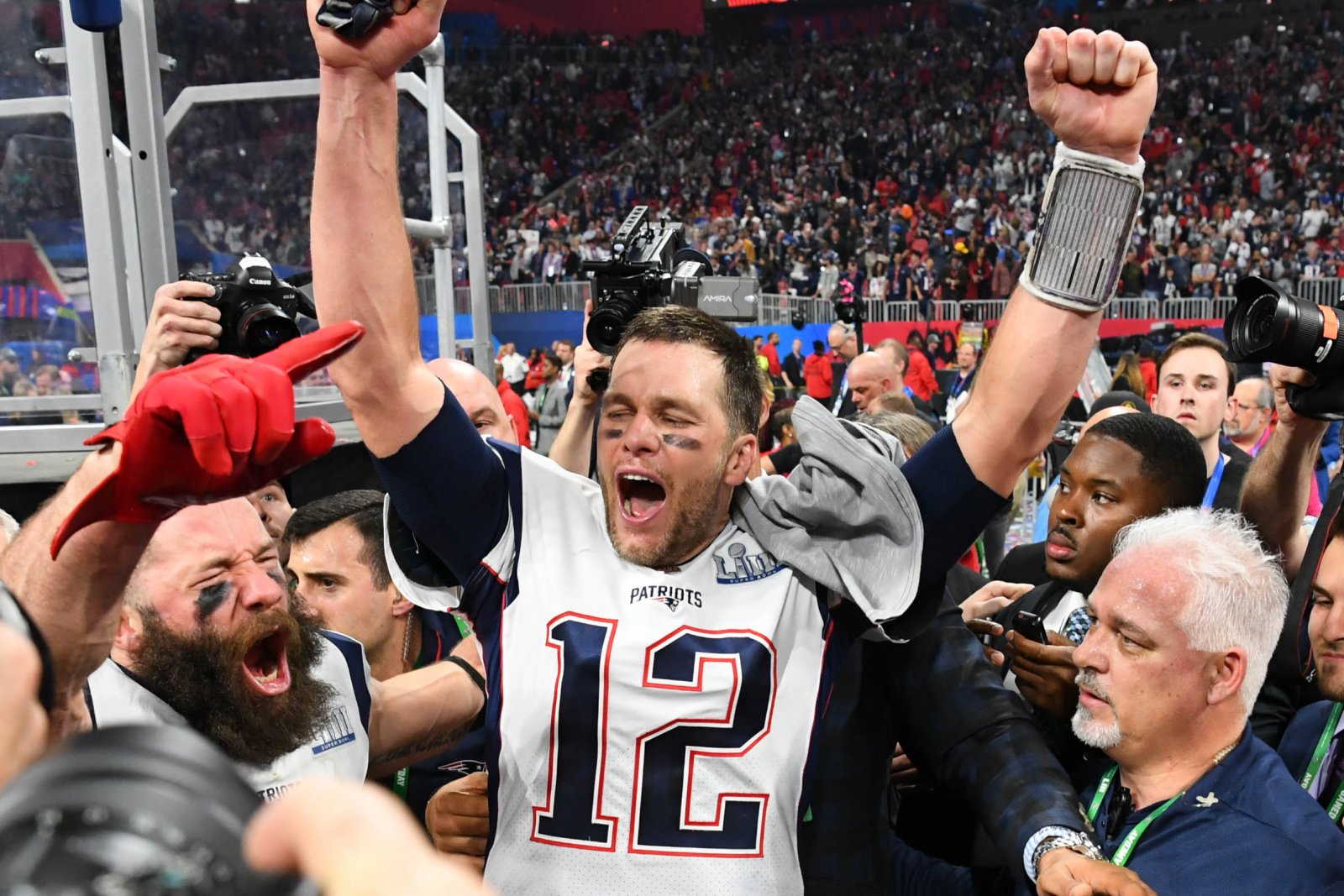 While casting an eye over the tweets from official accounts during the weekend's biggest sporting action, I found myself remembering a recent post from FIFA's Alex Stone.
Accompanying an image of two tweets from major social media accounts – both of which had received over 600 comments at the time of the screengrab – was a thought: "No photo. No illustration. No video. Lots of interaction."
If you work in Social, you're always looking at what others are doing. No photo. No illustration. No video. Lots of interaction. Ever think you're over-analysing things? ???????? pic.twitter.com/HB3V1iqqal

— Alex Stone (@AlexStone7) February 3, 2019
That would go against lots of received wisdom about what we're told works well on social media: images and videos are supposed generate the most engagement because they attract people's attention, that's become established as best practice.
But the tweets in question posed their own questions: open-ended questions to which fans will have their own personal answers. And it works
One of our Eds has played along. And….people like sharing their memories. Who'd have thunk it. ???? https://t.co/mmnBPX1skg

— Alex Stone (@AlexStone7) February 3, 2019
It mightn't be the most sophisticated tactic in the world, but it turns out fans love expressing opinions about sport on Twitter – who knew?
So at the end of last night's Super Bowl, the NFL's UK based Twitter account took a similar approach when asking its fans who they felt should have been the game's Most Valuable Player.
The results were similar, though not quite the same:
Guys… Who should be the MVP? ????#SBLIII

— NFL UK (@NFLUK) February 4, 2019
From an engagement standpoint, it was successful. NFL UK (176k followers) has a much smaller platform on Twitter than the FIFA World Cup (7m followers) or even TalkSport (1m followers), but the sentiment wasn't quite as positive.
All of us for staying up through this defensive display

— Logan Sama (@djlogansama) February 4, 2019
UK fans for staying up late for this

— Robert Gray (@RGray279) February 4, 2019
Everyone who watched this

— Ed (@edward_pain) February 4, 2019
A UK audience had to stay up late to watch the New England Patriots emerge victorious again and earn Tom Brady his sixth Super Bowl Ring, but after a stunning season with bags of action – and after recent Super Bowl matches that have been decided in dramatic fashion – this one was something of a damp squib.
Still, it garnered comments.
As did this Monday's tweet from the UEFA Champions League, asking fans to pick their ideal five-a-side team from the players left in the tournament which resumes again this month. In this case, there is an image, but the content is similar.
One player per club. Create your ???? 5-a-side team.

*Must include a GK! ????
#UCL pic.twitter.com/USqLqMJLLU

— UEFA Champions League (@ChampionsLeague) February 4, 2019
It's another tweet in which the official account is asking fans for their opinions, asking them to contribute. In fairness, this is a tactic the Champions League use to great effect from time to time all throughout the year, but it's one that always seems to get results.
⭐️ 2009 v 2019 ⭐️
Mark their ability rating from 1-100❗️

Ronaldo
2009 ______
2019 ______

Agüero
2009 ______
2019 ______

Messi
2009 ______
2019 ______

Ramos
2009 ______
2019 ______#10YearChallenge pic.twitter.com/CZbH44IHs4

— UEFA Champions League (@ChampionsLeague) January 17, 2019
If your ultimate aim is to get someone to interact with you, the simplest way of doing that is to ask them a question. On social media, it appears things work the same way.
New series will follow Brazil's Copa America winning team.
The best of the insights from Digital Sport London's Growing Women's Football event at Howard Kennedy in central London.
Digital Sport London focuses on women's football this evening, as Endeavor and Visa give us their views.