So you want to be a football coach. Just how easy is it?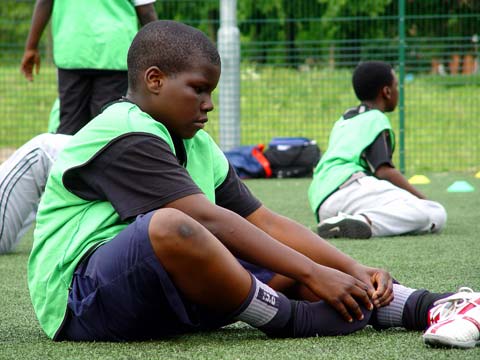 By Chris Jessop
The other day, I, like most football fans, was toying with the idea of doing some football coaching. I mean, a player of my calibre will surely be able to offer a pool of knowledge, wisdom and motivation to children all over the country……..ok maybe not, but getting paid to attempt to teach people how to play football would be pretty cool. And then I realised I had no idea where to start, I mean, I know you have to do various levels of coaching badges, but how easy is it to do that? Or even find information about it? I thought the obvious place to start would be The Football Association, better known as The FA.
On the FA website (www.thefa.com) there is a section called 'Get into football' and in there you will find a coaching section. There are various sections, including a page full of update's on how The FA's coaching schemes are working wonders, but on the subject of becoming a coach, it gives you a list of local FA's and says to contact them. The Football Association runs courses for aspiring coaches at all levels, the first two of which are offered by County FA's. So I selected my county, Northampton (www.northamptonshirefa.com/default.htm) and searched their site and under the development page there is a coaching section that shows all available courses from The FA Youth Awards up to the Level 3 badge.
So what is a Level 1 badge? This is the UK's most popular coaching course for all coaches with little experience or knowledge. The course provides an introduction to the organisation and trains you to be able to deliver safe and enjoyable coaching sessions. The course provides practical drills that aim to develop players' technical skills such as shooting, turning with the ball and heading. This course is for all intents and purposes an introduction to basic coaching, and is ideally suited to those who want to work with young players and or/teams at a local or amateur level. The price for the course is stated as £110 and is a one day course.
So you have your Level 1 badge, what's next? As this is only the beginning, the type of jobs you can hope for are limited to local teams, after school classes and basic community projects with local clubs. Gaining more work experience as a coach is essential if you want to progress to the next level and although the website at www.football-jobs.com is really handy and lists various football coaching jobs, the majority want a minimum of Level 2 coaching badges!
Once you have completed your Level 1 or you're a coach with a few seasons experience, you may want to start your training for Level 2, as it is still an open entry course you can apply through The FA. Although it is recommended that those taking part without a Level 1 qualification do have relevant coaching experience. The course aims to develop an appreciation of the ethical coaching process and on completion you should be able to plan, conduct and evaluate a series of football coaching sessions. As a coach you will be able to ensure the health and safety of players and those involved and be able to develop greater responsibility for their own learning and development. All of this should be done whilst promoting the sport in a positive and constructive manner. There is no price stated on the website and it takes around 6 months to complete.
So what is available to you with a Level 2 coaching badge? This qualification should lead you into careers along the lines of amateur teams, community roles for football clubs etc and for soccer schools. 
On the county site, it said there were currently being changes made to the Level 3 and didn't offer any information, so I had to search for information and found it via the 1st4sport qualification site (www.1st4sportqualifications.com) to find out more about it.
Now those courses are pretty straight forward, so the next step is the Level 3, also known as the UEFA 'B' Licence. You will need your Level 2 badge and you should also have to complete an Accident and Emergency Course and a Child Protection Course before being able to start your Level 3. Firstly, you will need access to a team that you can coach, and you will be encouraged to discuss the suitability of the team with a coach educator prior to signing up for the course. You will be able to plan and develop your own football coaching programmes, as well as how to manage, implement and conduct those football programmes.
As a coach, you will also learn how to effectively evaluate your activities and develop a plan for your further development as a coach. This qualification will not only form part of a credible CV for employment in the game, but as a UEFA accredited qualification, it will allow you access to a variety of opportunities within the professional game. You can also become a member of FACA (Football Association, Coaches Association, http://facalive.thefa.com )     which provides advice and support for top coaches. The price will vary to where you do the qualification, and it takes around 9-12 to complete. Other Coaching Associations include;  The Association of Football Coaches www.associationoffootballcoaches.com, The Professional Football Coaches Association (PFCA) www.leaguemanagers.com/search-7.html
Now you're a top qualified coach, what can you do? Experienced professionals can be fast tracked to Level 3, so you should be in good company. In the professional game, coaches are expected to have at least the UEFA 'B' Licence, so if you have gained this qualification you should be looking at coaching at a fairly high standard.
Finally, if you have been coaching for a number of years and want to progress into top level coaching and even management then you will need to apply for your UEFA 'A' Licence. The best comparison for the 'A' licence is that it is the equivalent to getting a degree. Having this qualification makes you very employable to almost any coaching role available. It takes two years to complete and can only be done if you are working with or for a national FA. The course is centred around two parts, which are split into two-week sessions that are based at Lilleshall Football Academy (National Centre) with various other sessions, including distance learning and support sessions. This licence operates a pass or fail basis and it is now mandatory that all league managers hold a 'UEFA 'A' Licence.
The UEFA Pro Licence is the final and highest coaching qualification available, and follows the completion of the UEFA 'B' and 'A' Licences.
A UEFA Pro Licence is required by anyone who wishes to manage a football club in the top level of the nation's league system on a permanent basis (i.e. more than 12 weeks – the amount of time an unqualified caretaker manager is allowed to take control). This applies to both the head coach or team manager, and such a licence is also required to manage in the UEFA Champions League or UEFA Cup.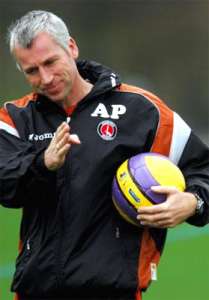 Each current manager of a top-flight team in Europe was set a deadline of 2010 to acquire the licence, or else face losing his post
I think it is definitely worth going on as many training courses as you can to become as qualified as a coach as possible and seemingly, the FA Level 1,2,3 coaching badges are adequate for you to have a decent go at become a coach. Those that dedicate their career to coaching will be advised to go further and do the 'A' Licence. Because, the better you get, and the more experience you gain from these coaching courses, the more likely you are to be spotted as a coach with talent. Another key piece of advice would be to keep up-to-date with current goings on in the world of football (I'm sure I don't need to tell many football coaches this!) because it is a common ground with a lot of young children who will watch matches, so you will always be informed and who knows, you might see something that can lead to you becoming the next Sir Alex Ferguson!
You can also keep up to date with any new jobs in football by signing up for the job alerts by email, a FREE service from website www.football-jobs.com. As new jobs are posted to the website you get sent an email letting you know there are new jobs for you to look at.
So overall, I found the process of trying to find what coaching badges are available and where to do them, what they consist of, price etc, all very confusing. When it came down to it, you can access most of the information from The FA website, via a number of other different channels, which can prove very arduous. The information is out there and going on any search engine will take you to thousands of coaching sites, it would just be a lot easier if all the information about coaching courses and all existing jobs were available on one site.
About the Author: Chris Jessup is a Sport, Media and Culture Graduate looking for a job in media or Pr in football or sport in general. Find out m ore about him at http://uk.linkedin.com/pub/chris-jessup/23/994/a2a
This year's prestigious SPORTEL convention kicked off in sunny Monaco today, welcoming a host of familiar faces as well as plenty of new ones. Doors opened at 8:30am with businesses
Olympic Champions, UCI World Champions and World Record holders join the new track cycling competition debuting in November 2021 The UCI Track Champions League is delighted to announce that six
New insights from eBay Ads UK reveal the potential for brands to engage with an excited but nervous nation as sports events get back on track  As pubs and indoor