Phil Neville invites top football clubs to host women's matches as growth in the sport continues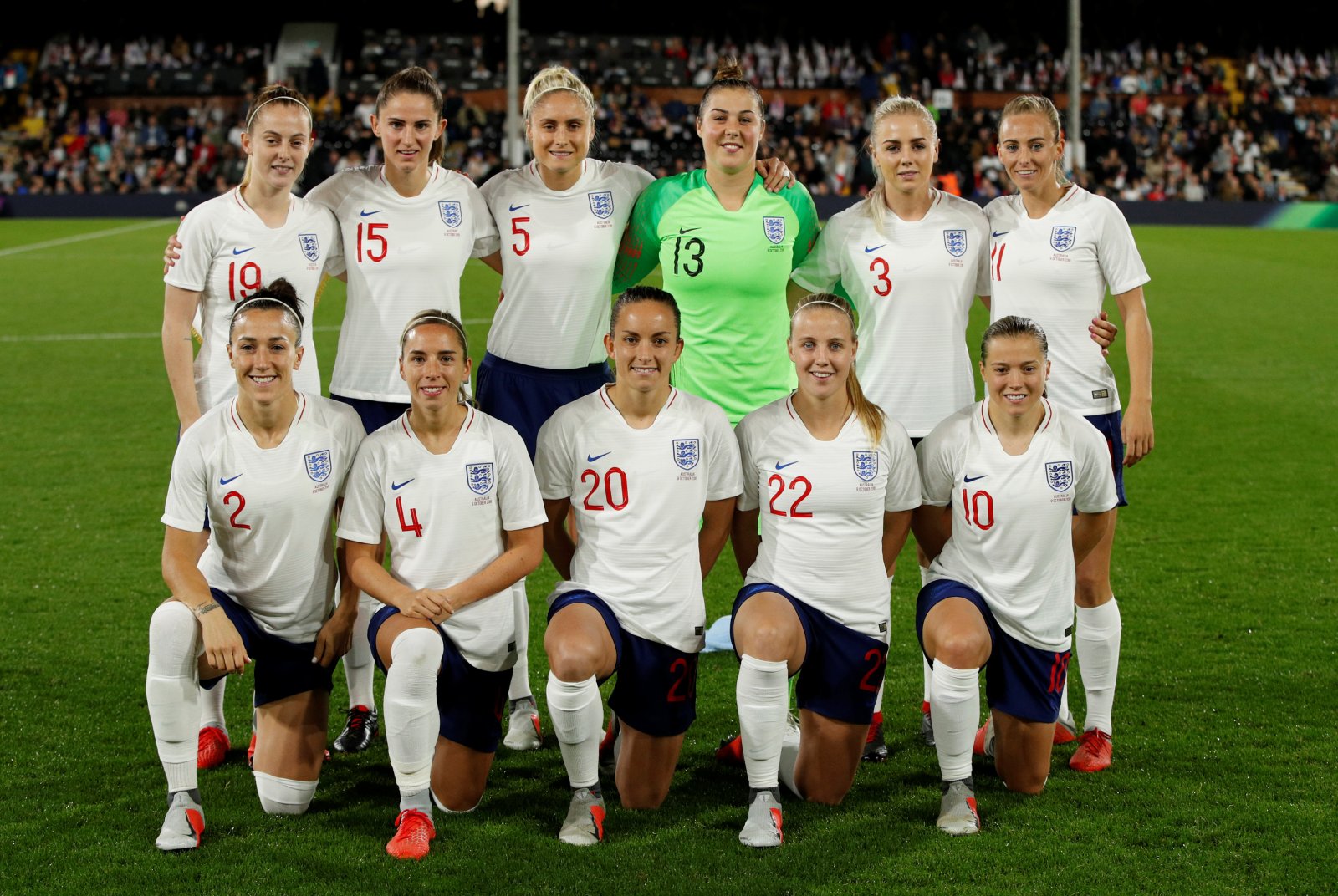 Phil Neville has encouraged top Premier League clubs such as Arsenal, Chelsea, and Manchester United to "throw open" their stadiums in order to increase attendance at women's football matches.
With another FIFA World Cup on the horizon this summer, organisers will be encouraged by the news that there has been record-breaking attendance for games, including one at Atletico Madrid's Wanda Metropolitano where Athletico hosted Barcelona in front of 60,739 people last month.
England Lionesses head coach, Phil Neville, has admitted he wants to "blow away the rest of Europe" with free entry available at some of the best stadiums across the country.
Neville was vocal about the fact that despite England's FA Women's Super League having bigger audiences compared to equivalent leagues in Spain and Italy, top teams should now offer their own stadiums in order to give maximum coverage to the women's game.
"Why can't we fill Stamford Bridge for a Champions League semi final against Lyon? It would be incredible" said Neville, ahead of the semi-final, played later this month.
Investment into women's football has featured heavily in the news recently with the historic news that Barclays will become the title sponsor of the FA Women's Super League for the start of the 2019-20 season. The partnership will run until 2022, and will be named the "Barclays FA Women's Super League".
Other brands that have invested in women's football include Boots who have agreed to sponsor every women's national football team in the UK and Ireland as well as Budweiser, who replaced Carlsberg as England's official beer, and have extended their contract to cover the women's game as well as disability teams.
The expectation is that more brands will invest into this emerging market that is growing both in football terms, as well as financial ones. These brands led the way with multi-million pound deals, and this only marks the beginning for more brands to follow suit.
Digital Sport's Rupert Pratt sat down with Darren Lepke to hear how one of the world's largest media technology companies are evolving their media platform to reinvent live programming and
New YouGov study reveals full body sanitisation tunnels would increase public confidence in returning to busy environments such as sport venues (60%) In addition, the public feel personally confident with
In its new white paper, the marketing and innovation consultancy TD Reply presents a novel approach to global brand management of European football clubs. This approach is already used by