La Liga live streams games on Facebook and bites back against the Premier League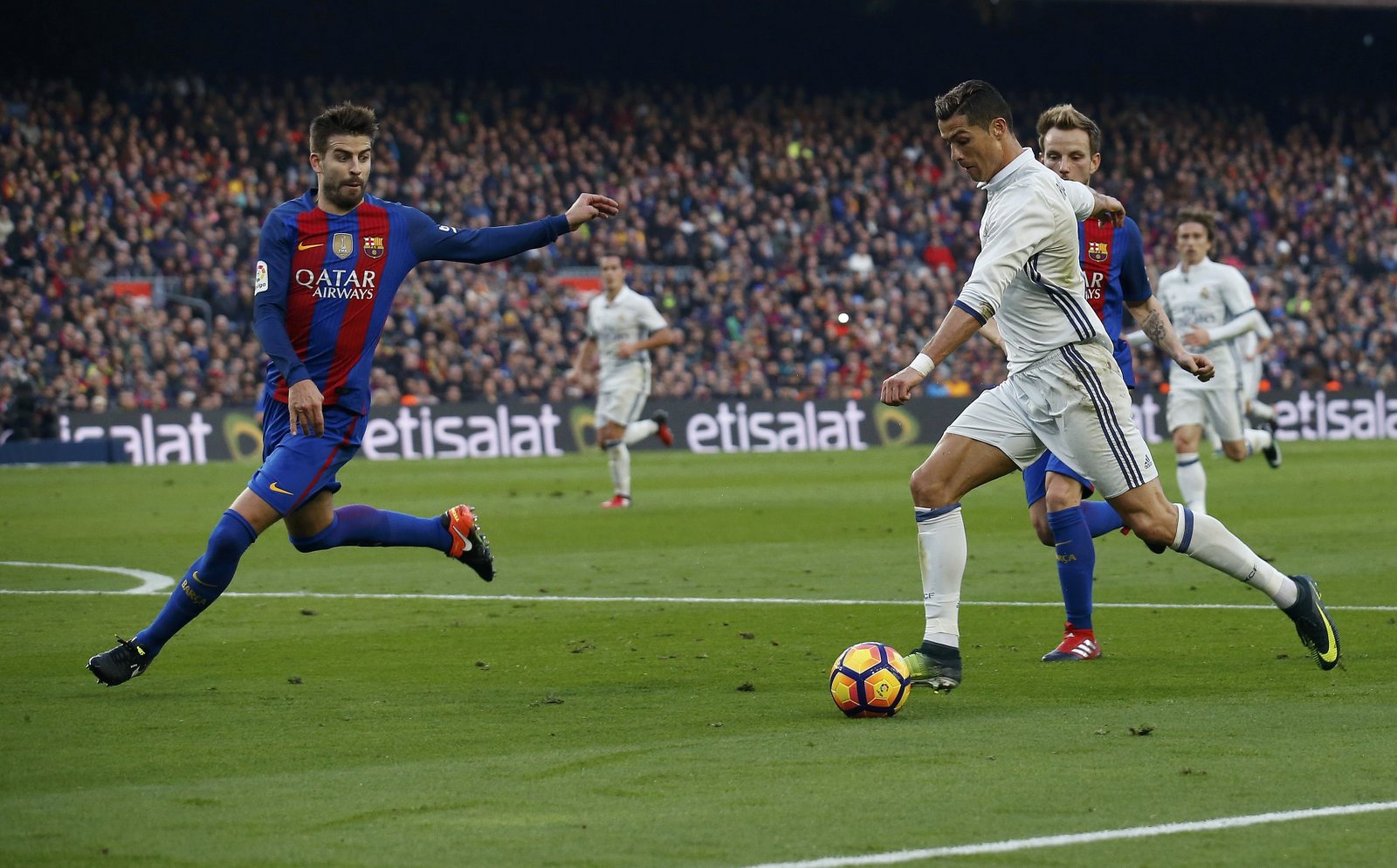 With the news that more and more sports are taking advantage of Facebook's live streaming service to take advantage of their billions of users as a huge worldwide audience, it comes as no surprise when another story breaks in the news.
From Mexico's Liga MX, to the Six Nations – which, we concede makes sense given the tournament's free-to-air nature – more and more large sporting events are finding their way to Facebook. Great for the social media platform and their new live streaming toy, and great for the leagues who are gaining new exposure.
Now, one of the big beasts has signed up too. Spain's La Liga last week started live-streaming their Friday evening games on Facebook.
In a move which could be a watershed moment – La Liga is by no means small beer – Spain's top footballing division is clearly taking steps to broaden its appeal. With England's Premier League clubs feeling the benefit from a barely-fathomable television rights deal this season, Spain needs to catch up in financial terms.
Over the past few months, it has experimented with different tactics. La Liga clubs are fined if more than 20% of the seats in the parts of their stadium picked up by the TV cameras are empty – a move designed to make the stadiums look fuller and louder, as they are in England, and make it appealing to a global TV audience. Spain's football league has been rebranded as the Liga Santander, bringing in new sponsorship opportunities. They have been active and prolific on social media.
And, perhaps most importantly, the clubs now negotiate their TV rights deals as one block, rather than individually as they did before. One of the criticisms of Spain's league is that it is uncompetitive. If that's the case – and it's far from certain – it could well be because of the difference in revenue between Real Madrid, Barcelona and the rest of the league, especially when it came to TV rights.
When clubs negotiated for themselves, Madrid and Barcelona could get significantly better deals, allowing them to buy better players. That's not the whole story, of course. They both have bigger stadiums, are both based in cosmopolitan cities, and both have bigger corporate revenue machines. All of that brings them more money, not to mention prize money from their greater success. But a more even split should bring more competition all around.
So choosing to live stream their Friday evening games is the latest in a long line of modernising tactics. Some of them were simply to bring Spain in line with modernity – and especially the Premier League – but embracing Facebook Live seems to be a step beyond the Premier League on this score.
For the moment, live streaming your product on Facebook is about as unsustainable a business model as you can get for a top football league. But over time that may change. At the moment, though, one would assume that this is La Liga's equivalent of giving out free samples to potential new customers around the world.
Not the worst idea of Facebook's billion members find themselves hooked.
This year's prestigious SPORTEL convention kicked off in sunny Monaco today, welcoming a host of familiar faces as well as plenty of new ones. Doors opened at 8:30am with businesses
Olympic Champions, UCI World Champions and World Record holders join the new track cycling competition debuting in November 2021 The UCI Track Champions League is delighted to announce that six
New insights from eBay Ads UK reveal the potential for brands to engage with an excited but nervous nation as sports events get back on track  As pubs and indoor