Heart rates light up the SCG with stadium activation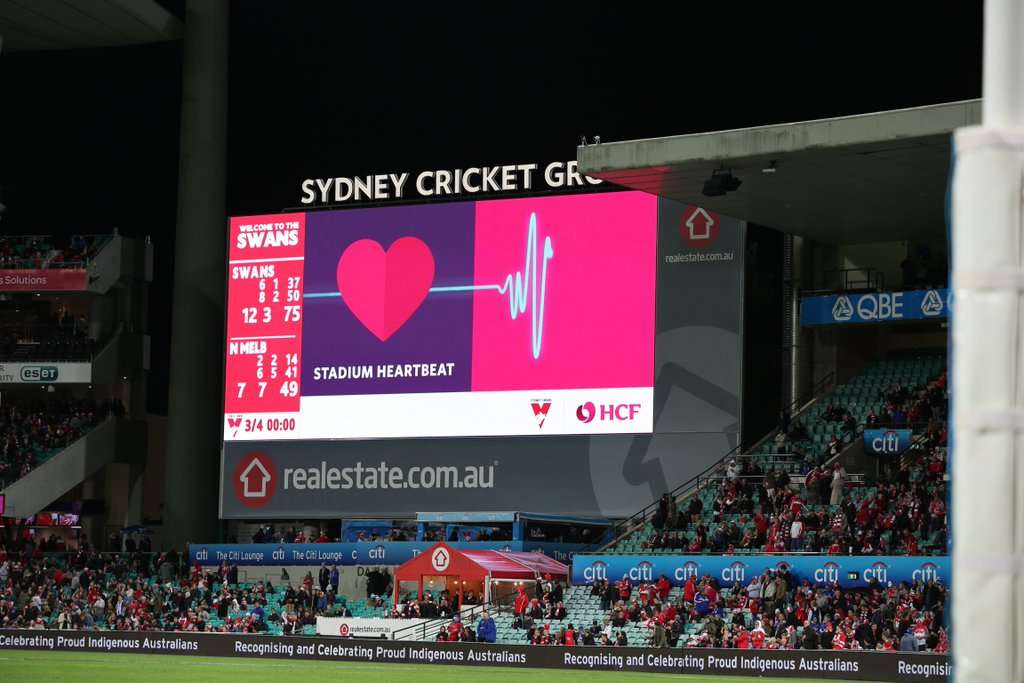 We've heard about wearable tech for athletes, but what about wearable tech for fans?
Australia's largest health insurance organisation, HCF, has delivered a brilliant stadium activation for fans of the Aussie Rules side the Sydney Swans.
The activation, developed by Bastion EBA, Match Media and We Buchan, involved 5,000 heart-monitoring wristbands being distributed to fans at the SCG. The data was then collected and created a unified heart beat on the stadium's screens at significant moments of the match.
The campaign, aptly named "The Heart of the Swans", provides a visual representation of the fans' excitement and passion for their team, and will continue throughout the AFL season.
Chief marketing officer at HCF Jenny Williams said that there were no better fans to measure the biometrics than Swans fans. 
"AFL fans are some of the most passionate in Australia. The Heart of the Swans activation enabled us to highlight and celebrate this incredible enthusiasm and energy."
The initiative also includes an interactive dashboard, which will be used throughout the AFL season to encourage social engagement, sponsorship assets and user-generated content.
Using the hashtag #HCFgoswans fans can post photos, videos and comments from the game on HCF's Health Hub, an online platform accessible through the Sydney Swans website, and put themselves in the running to win prizes such as outdoor corporate boxes and exclusive player experiences.
The innovation is not all that dissimilar to one carried out by Jaguar Land Rover last year during Wimbledon where fan biometrics were measured and compiled in an eye-please application on Wimbledon's official website.
The best of the insights from Digital Sport London's Growing Women's Football event at Howard Kennedy in central London.
Digital Sport London focuses on women's football this evening, as Endeavor and Visa give us their views.
Digital Sport London's July event looks at women's football – here, panellist Adrian Farina gives his take on Visa's World Cup sponsorship activations and tells us why now's the time to start really promoting the game.