Fly Emirates highlight the pros and cons of activating Real Madrid marketing strategy in El Clasico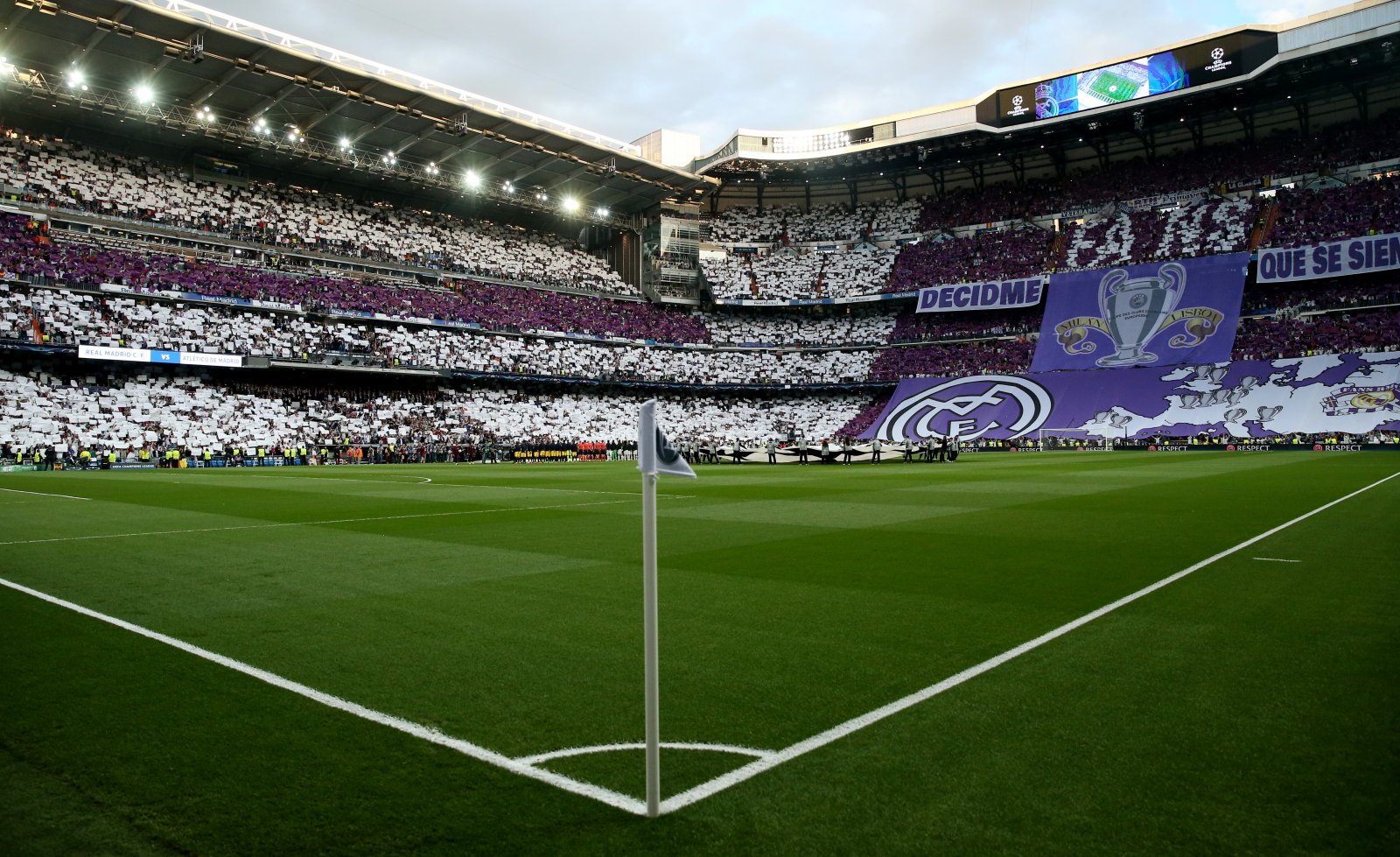 Fly Emirates made their mark in Spain's biggest club football game, El Clasico, on Saturday activating their sponsorship of Real Madrid.
As Los Blancos' main sponsor, the Emirati airline wanted to take advantage of the massive worldwide viewership that tunes in when the "galacticos" face off against their bitter rivals, Barcelona.
Fly Emirates informed the public a day before the game that Real Madrid would wear limited-edition jerseys in honor of El Clasico as part of their ongoing campaign that started in November last year.
The @RealMadrid Emirates 'Fly Better' jersey will make its big debut tomorrow at #ElClasico. Retweet this for a chance to win a limited-edition 'Fly Better' jersey. #FlyEmiratesFlyBetter pic.twitter.com/ga3m9iraP1

— Emirates Airline (@emirates) March 1, 2019
That famous white jersey saw the "Fly" part of the brand being taken away, to be replaced by "Fly Better" beneath the word "Emirates" on the classic kit. This was the second time that Fly Emirates carried out this sort of jersey-related marketing mid-season, as they debuted the "Fly Better" campaign with A.C Milan when they played Juventus in one of Serie A's biggest matches.
Emirates' new brand promise 'Fly Better' makes its grand debut on a sports jersey. Watch @acmilan take to the field sporting exclusive special edition 'Fly Better' jerseys on Sunday, 11 November. pic.twitter.com/zXAc7ubp56

— Emirates Airline (@emirates) November 10, 2018
But the United Arab Emirates' leading airline clearly wanted to go beyond the marketing level they attained in Milan, really buying into the Real Madrid experience.
???????? The lads are here!@emirates | #FlyBetterWithEmirates pic.twitter.com/XkJAU3po1g

— Real Madrid C.F. ???????????????? (@realmadriden) March 2, 2019
Fans got to see their favourite players get off the bus and make their way to the dressing rooms, all while Fly Emirates cabin crew were posing with big smiles for the cameras.
Given that the cabin crew are such a recognisable image of the company, this was a smart approach. But could it have been a better approach to have the cabin crew greet the players and wish them luck as they got off the bus – as they would normally do on the plane?
Maybe it would interfere with the players' minds right before a crucial game, but it might have shown the brand's essence in more realistic fashion.
???? ¡EQUIPO! | TEAM! | فريق
✈ @emirates | #FlyEmiratesFlyBetter#RMClasico | #HalaMadrid pic.twitter.com/0bX150bu8Z

— Real Madrid C.F. ???????????????? (@realmadriden) March 2, 2019
This game is circled on the calendar by every Real Madrid and Barcelona fan, and even many more general football fans make this game a must-watch. So this is clearly an amazing opportunity for any brand to accompany the European champions onto the field as they prepare to play their biggest rivals.
But it leads us to question whether this was really the best time for Fly Emirates to produce such a marketing piece.
The smiles, or lack thereof, of the Real players show that this game is one to not mess around with. Besides, the Real Madrid dressing room could be in much better state than it currently is – after defeat they are 12 points behind their great rivals and closer to fifth place and a Europa League spot than they are to winning La Liga.
To go even further, do Fly Emirates really want to be so closely associated with players who probably aren't so happy to be taking part in a sponsorship activation in that particular moment: such images could have been used on website, in articles, press releases or billboards – but maybe not like this.
Then again, maybe it was simply too late to step back from the investment needed to carry this out in such an important game, and maybe the large viewership was prioritised over the actual relationships, connotations, and messages that have come across thanks to Madrid's current form and double defeat to Barcelona.
Carrying this out in a game against a lower tier side where a win is more probable, would the players have been more open to being part of the campaign? Would it have meant a better execution that could have been used in numerous other circumstances. Or would the loss of eyeballs in a less attractive game have made it worth less to Emirates?
The airline have produced viral pieces of marketing linking them to football clubs in the past, as they did with Portuguese football side, Benfica, in 2015 when they used the pre-match build-up in the stadium to mock up an airplane safety demonstration in which the fans engaged and interacted.
Fly Emirates are one of the most well-known sponsors of football, and that has helped them leap into being one of the best-recognised airlines in the world. But in this instance, could they have done it better?
If nothing else, Emirates have highlighted the moving pieces brands and clubs have to consider when they're activating a sports sponsorship at such a high level.
Don't forget Digital Sport London's 28th March event on the future of sports marketing – get your ticket below!
If you follow the football media industry then you'll certainly have heard of The Athletic, an American sports website designed to change readers' current experience of online content consumption. They're
David Hopkinson will be speaking at the World Football Summit along with guest speakers other leaders such as Peter Moore, CEO of Liverpool; Javier Tebas, President of LaLiga; Charlie Marshall,
The Women's World Cup showed there was an audience for women's football. Now it's up to publishers to keep momentum going by covering it now the tournament is over.