A golden opportunity for marketers: Why it's time to get on board with esports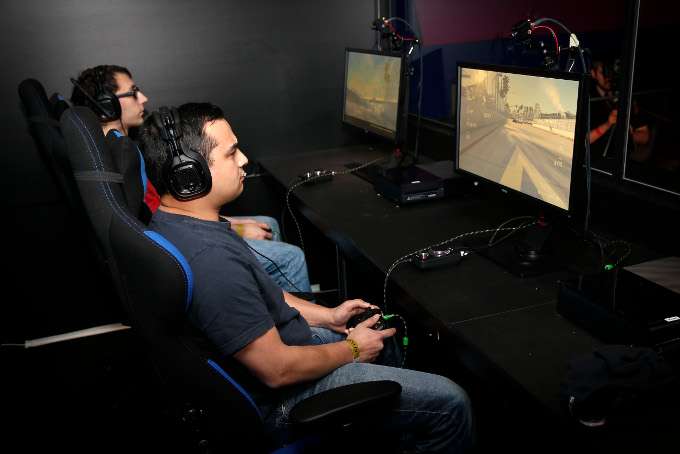 This is a guest post by Simon Spaull, MD EMEA of mobile marketing platform AppLovin.
As 45 nations gather their top athletes across 40 sports disciplines for this summer's Asian Games, one event stands in the spotlight: esports. For the first time, esports will be featured amongst the Games' usual line-up spanning traditional team sports, martial arts, gymnastics, swimming, equestrian, cycling, canoeing, and more. Even bigger news is the fact that mobile games like Arena of Valor and Clash Royale are being played competitively.
The inclusion of esports and mobile gaming exemplifies the tipping point of esports going mainstream. According to research firm Newzoo, esports revenue for 2018 will reach an estimated $903 million and will hit $1.4 billion by 2020. Fans are also tuning in to competitions more than ever, with an expected 15% increase year-over-year to 165 million people who watch an esports stream at least once a month. The advent of faster mobile networks means more esports fans can tune in on the go on streaming services like Twitch.tv (owned by Amazon), which sees 1.07 million viewers per month on average.
For brands and marketers, esports could become a proving ground for more experiential marketing campaigns that targets a very specific audience of gamers across PC, console, and now mobile. It's an emerging medium, so budgets are smaller, but that may allow marketers to be more creative with their approaches than they could when sponsoring top leagues in traditional sports. With more brands and investment coming into esports, this is the chance for marketers to embrace mobile esports instead of playing catch up in the coming years.
The mobile momentum
While esports is seen mostly as a PC or console experience, mobile gaming offers huge opportunity for marketers. Just this year, mobile revenue accounted for more than 50% of the global games market to a sum of $137.9 billion, according to Newzoo.
Furthermore, Apple is now considered one of the biggest gaming companies in the world, even though it doesn't make any games. That's because the Apple App Store makes 82% of its revenue in gaming. "Gaming is now the biggest vertical within media," said Neil Campling, co-head of global thematic group at Mirabaud Securities, a research and wealth management firm. "It's a $130 billion industry alone, growing double digit every single year for a 10-year basis."
The ideal esports professional:

❌ Wants to master every character in League of Legends

❌ Strives for 75% accuracy or higher as a sniper

✅ Wins in Mario Tennis using exclusively Chain Chomp's drop shots

— Red Bull Esports (@redbullesports) June 22, 2018
The breakout success of Fortnite and PUBG also shows that there's an appetite for serious and competitive play on mobile and that hasn't gone unnoticed. Fortnite creator Epic announced it will invest $100 million in esports for the game.
To an extent, the popularity of esports has been years in the making. The ubiquity of the smartphone has resulted in more people playing games than ever before. In the console and PC era, the only way you could play video games was to purchase an expensive PC or console. With smartphones in just about everyone's pocket or bag, gaming is now a mainstream activity.
Tuning in
However, marketers will face new challenges with appealing to the esports audience as the medium is completely different than traditional sports. While traditional sports are broadcast over terrestrial TV and slowly transitioned to mobile apps, esports is associated with live streaming services like Twitch and YouTube Gaming, which live completely online and in-app.
But by being part of the Asian Games, esports and mobile esports will reach nearly 1 billion viewers, further highlighting the genre. In comparison, the current global esports viewership is around 165 million enthusiasts for 2018. This rapidly increasing viewership for esports hasn't gone unnoticed either, with big brands like Turtle Wax and Gillette striking sponsorship deals.
However, marketers and brands should be aware that esports works differently than traditional sports, and they'll need an esports-specific strategy. For example, marketers will have to think about how to integrate their brand logo into games in a way that makes sense and without blocking critical parts of the game. Marketers can also leverage the unprecedented access the public has to esports athletes outside of competitive play.
If you're looking for a good example of what marketing is possible with esports, look no further than Mercedes-Benz. The carmaker not only awarded the MVP of the Electronic Sports League with a car worth €50,000, but it engages esports audiences via social media in a tongue-in-cheek way that gamers respond well to. Red Bull is also a good example, as they've created an entire digital hub for content around esports while also sponsoring teams and events.
The momentum of esports is undeniable, and it's only going to get bigger from here. While many major brands have already begun embracing esports, those who aren't will miss out on a huge opportunity to jump to a new medium, rather than playing catch up.
Nubia Technology's gaming phone RedMagic 5S will be promoted across the BLAST Premier Fall Series as part of the deal BLAST Premier and Nubia Technology have announced a partnership with
Sport is proving to be one of the high-profile business casualties of the Covid-19 pandemic. However, its slow and structured return will be a key factor in life entering the
This article was provided by Espo Espo has designed a revolutionary platform for the esports sector that rewards collaboration between esports fans, teams and sponsors Espo, the platform where esports