Snapchat and Los Angeles Marathon set for record-breaking partnership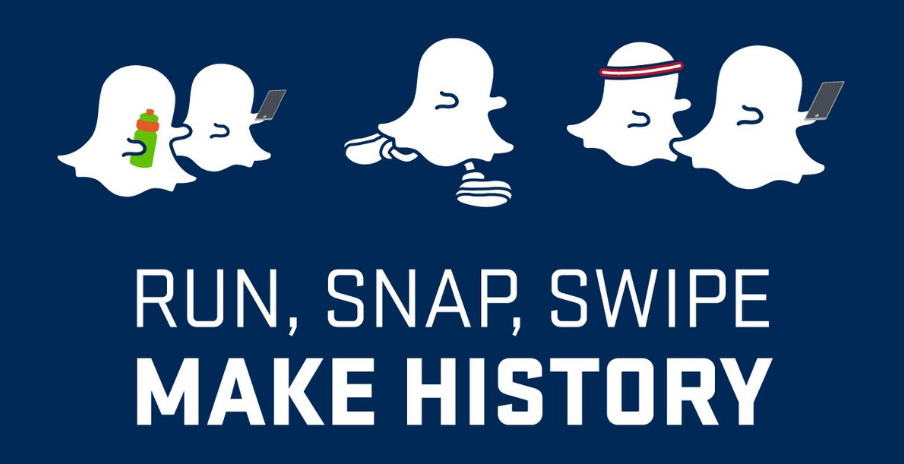 Snapchat and Skechers Performance Los Angeles Marathon have announced that they will partner up for this year's race, meaning runners and spectators alike can capture the experience on the social media platform.
Over 40 location-based Snapchat Geofilters will be available throughout the 26.2 mile course, allowing runners to share the Los Angeles Marathon's unique style with friends on social media. The graphic overlays will be based on the numerous landmarks that can be spotted along the course, from Dodgers Stadium to Santa Monica Pier.
We're teaming up with Snapchat to make social media history! On race day, the entire marathon course will be covered with 40+ geofilters! pic.twitter.com/3EDrVqXz30

— Los Angeles Marathon (@lamarathon) March 1, 2017
"We're proud to continue our tradition of innovation and ingenuity," said Tracey Russell, Chief Executive of Conqur Endurance Group, organiser of the Skechers Performance Los Angeles Marathon. "This is an exciting way for our athletes, spectators and the Los Angeles community to engage with one another on a social level while simultaneously setting a world record."
With over 24,000 runners and 500,000 fans expected for the race on March 19, Snapchat's initiative will be the largest ever conducted in the endurance industry. Also, the partnership will let participants attempt to break the Snapchat record for "Longest On-Demand Geofilter Initiative" at 26.2 miles.
The Los Angeles Marathon and Snapchat kicked off the initiative on Wednesday with special-edition geofilters throughout local fitness centers and some of the landmarks.
The term 'grassroots' sport is used more and more in sporting discussion as governing bodies make increasing efforts to improve facilities available to children and older to offer more accessible
When scrolling through social media this morning, you might have come across Roma's heart-warming, inspiring and quite remarkable tweet as they broke the news that a third missing person had
These sixteen coaches will be rewarded for their contributions to their communities with Arsenal youth shirts for their team. WorldRemit have announced that 16 applicants from Africa have been shortlisted