Portuguese Federation among 30 new teams to sign with Metrica Sports for the 2020/21 season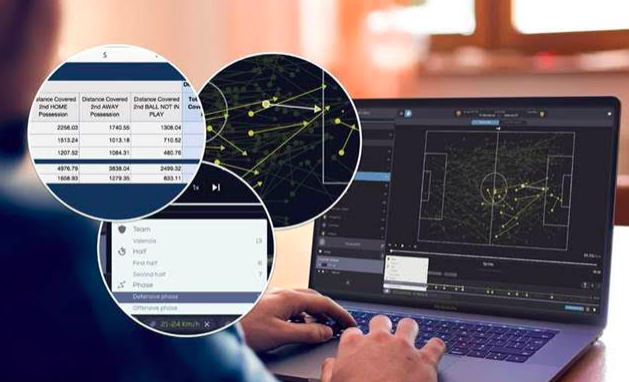 Metrica Sports is a leading data and video analysis platform that has provided cutting edge solutions to elite football clubs since 2014
EFL clubs Peterborough United and Stockport Country among the new signings
Metrica now has more than 80 clients globally including the Portuguese, Spanish, Paraguayan and Moroccan national teams, the Seattle Sounders and Santos
Leading data and video analysis company Metrica Sports have announced a host of new signings for the 2020/21 season including the Portuguese Federation, Dinamo Zagreb, Panathinaikos, Levante, OGC Nice and EFL clubs Peterborough United and Stockport Country.
The company, who work with some of the biggest football teams in the world, use video analysis powered by Artificial Intelligence and machine learning to plot and visualize relevant information in a fast and flexible way that improves the interaction between coaches and players.
The new signings join clients such as the Spanish National teams, Seattle Sounders and Santos in using MetricaPlay to bring Artificial Intelligence and Machine Learning to the service of sports all over the world.
The company also welcome Fluminese FC, Maccabi Tel Aviv, America de Mexico, Vissel Kobe and Shandong Luneng Taishan this season, alongside ten US colleges and two MLS clubs, demonstrating the extent to which data and video analysis are permeating football globally.
Metrica Sports was founded by Rubén Saavedra, Bruno Dagnino and Enzo Angilletta, who met in Amsterdam. Rubén met Bruno and Enzo when he was studying for a PHD in neuroscience, using data to track the movement of mice and rats. For Bruno's Neuroscience PhD he was tracking human and monkey behaviours through data analysis, while Enzo was building his own video production company.
The three founded Metrica when they realised they could apply their skills to improve the level of sophistication used within football, their shared passion.
Speaking of the new signings, CEO Ruben Saavedra said:
"Metrica Sports are delighted to announce these new partnerships for the 2020/21 season. It has always been our dream to deliver cutting-edge video technology not only to the world's the biggest football teams but to all coaches, players and fans around the world. Now with Play by Metrica Sports, not only do coaches and players have access to powerful and professional graphics for video analysis, but a platform that shows them the essential facts in a simple, visual and intuitive way, no matter their level."
It is particularly pleasing to see such global uptake and we believe these new signings demonstrate the continued popularity of video and data analysis in football worldwide at all levels of the game. With our growing network, we hope Metrica can continue to help clubs at all levels access high quality post-game video analysis."
About Metrica Sports:
Metrica Sports was founded in 2014 by CEO Ruben Saavedra, CTO Bruno Dagnino and CMO Enzo Angilletta. Metrica uses artificial intelligence to bring insights and performance improvements to clubs, academies and athletes all over the world. The vision of the founders is to give cutting-edge video and data analysis solutions to every coach, analyst and player in the world.
To request an interview, please contact metrica@thephagroup.com
For further information please visit: https://metrica-sports.com/
The second day of SPORTEL 2021 got underway this morning in Monaco. Following on from yesterday's masterclasses, Wednesday played host to a number of conference talks from industry-leading professionals. The
This year's prestigious SPORTEL convention kicked off in sunny Monaco today, welcoming a host of familiar faces as well as plenty of new ones. Doors opened at 8:30am with businesses
After a one-year hiatus due to the impact of COVID-19, the world-renowned sports media and tech convention, SPORTEL, returns to host its annual event in Monaco. The conference will take