Olympic medallist Michael Jamieson is driving forward his Swim Academy post pandemic new learning venues with help from Russell & Russell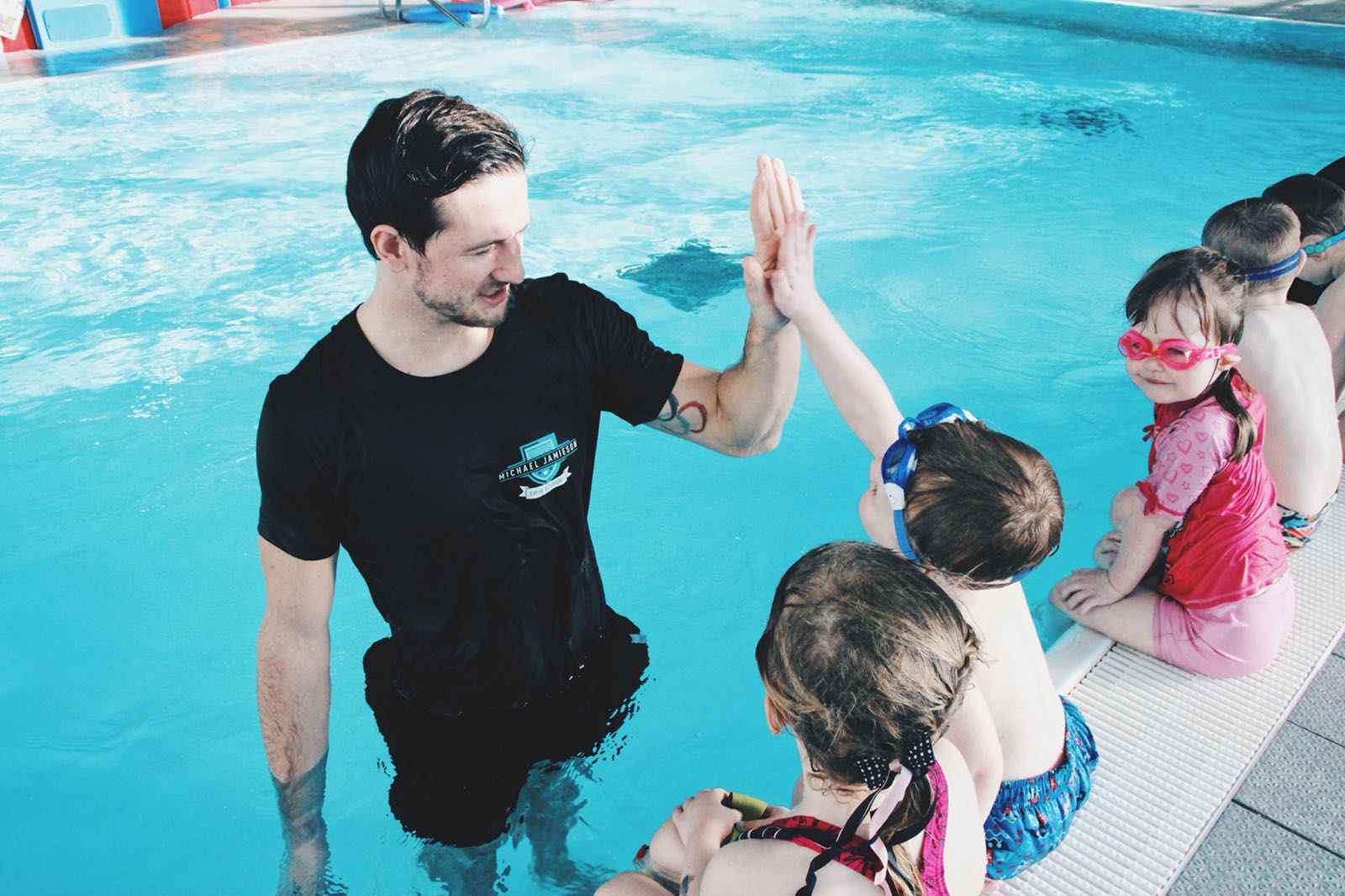 There is virtually nothing you could tell Olympic medallist Michael Jamieson about the world of swimming. But business, the boss of the Michael Jamieson Swim Academy (MJSA) admits, is a different matter.
The 33 years old Glaswegian who has represented Great Britain at the Olympics, FINA world championships and European championships, and Scotland in the Commonwealth Games. Jamieson won the silver medal in the men's 200m breaststroke at the 2012 Summer Olympics.
Competing for Great Britain, he finished just behind his arch-rival Dániel Gyurta, but broke the British record three times in the process, twice in the qualifying heats and once in the final (2:07.43) and came to within 0.12 seconds of the previous world record set by Christian Sprenger in 2009 (2:07.31).
Only a new world record by two-time world 200m breaststroke champion Dániel Gyurta denied Jamieson the gold. He previously competed in the men's 100m breaststroke, finishing third in the second semi-final, but failed to reach the final.
At the 2014 Commonwealth Games, he won a silver medal in the 200m breaststroke behind fellow Scotsman Ross Murdoch.
Today though, having retired from competitive swimming in 2016, Michael admits he has been on a learning curve as he builds his growing business. And his journey has been made a little less choppy as a result of the financial and business guidance he has had from his professional advisers at Russell & Russell.
"Having transitioned out of competitive sport, I am able to pinpoint key areas in my swim journey that helped me to progress and excel. I am passionate about providing a learning environment to develop curious, self-aware, responsible young people through the sport of swimming.
"But while swimming is my world and has afforded me a security blanket, running a business was entirely new to me", he said.
Up until Covid-19 struck, his Swim Academy was on a steep growth trajectory, with a pool of 24 full-time and part-time qualified instructors and regular teaching sessions at swim venues in Clydebank, Hamilton and Glasgow.
At its peak in early 2020, Michael and his team were instructing up to 800 children and young people every week, with informed forecasts that this would rise steadily to 1200 or even 1300 within a relatively short timescale.
His offering was comprehensive:
Swimming lessons for all ages; from babies aged 3 months to adults.
An attentive, personalised experience with small instructor to swimmer class ratios.
Tailored technique and fitness classes for adults with MJ Masters and HIIT sessions.
Fully qualified level 2 instructors, carefully selected by Michael to ensure the best quality swim experience.
Learn to Swim Awards scheme provided by the leading national governing body, Swim England.
MJSA awards to keep learners motivated and excited throughout their swim journey.
Easy online booking system and progress tracker
Michael said: "we believe that everyone, no matter their age or ability should have the opportunity to learn to swim and take control of their swim journey.
"Students see our love for the sport come to life in the pool with our Olympic led swim journey for kids and adults. Our swim instructors go the extra length to make sure each lesson is unique, fun and most importantly, right for the individual."
Armed with a BSc in sports performance from the University of Bath, where he was supported by a Santander Sporting Scholarship the Swim Academy is run by Michael with critical input from Amanda McIlvaney, a former Virgin Atlantic operations manager.
From a standing start and without any external financial investment the business reached an annual turnover of £160k before Covid-19 cleared the pools.
"Everything was pointing in the right direction at that stage and our key adviser at Russell & Russell, MD, Stuart Clark, was pencilling in turnover of £650k two years further out.
"Stuart has been great", said Michael, "his approach is to inform and educate his clients. And as a result, I have become much more comfortable with accounting, cashflow projections, key performance indicators and all the other elements of knowing the numbers in the business.
"We catch up regularly rather than once a year to sign off our accounts. He had a real handle on the company's steady progress before Covid-19, and I am hopeful, now that we are beginning to see the back of the pandemic that we will be able to resume our regular conversations."
Assisted by a bounce-back loan with HSBC, the business has been successfully treading water this past year but is now ready to push-off again into the mainstream, with plans also to extend the range of the business into the fitness and well-being sectors.
While the Glasgow University and Radio Clyde pool are now operating with capacity to teach up to 340 and 180 learners respectively, further venues are set to open.
Hamilton College pool, with capacity for 600 learners will re-open on Monday, 6 September while new venues, at Edinburgh University pool (200 learners) will open on Saturday, 18 September, Novotel Hermiston Gate pool (150 learners) on Thursday, 23 September and Argyle Hotel, Glasgow pool (150 learners) on Friday, 1 October.
And according to Stuart, the future looks good for the Swim Academy. "Michael has unique credibility in the world of swimming, especially in Scotland. How many other swimming teachers are Olympic medallists?
"Every parent wants their child to be able to swim, so market demand is consistent and growing. We believe firmly in Michael's ability to become a major player in the market and to build the high-profile business it deserves to be."
For further information, contact Russell & Russell, 4 Royal Crescent, Glasgow G3 7SL. T: +(0)141 332 6331.  E. Stuart.Clark@russell-russell.co.uk. W: www.growyourbusiness.co.uk
Twitter: https://twitter.com/RRaccountants/
LinkedIn: https://www.linkedin.com/company/russell-&-russell/
Facebook: https://www.facebook.com/ Russell-Russell-Business-Advisers-Ltd-1693885320884680/
The second day of SPORTEL 2021 got underway this morning in Monaco. Following on from yesterday's masterclasses, Wednesday played host to a number of conference talks from industry-leading professionals. The
This year's prestigious SPORTEL convention kicked off in sunny Monaco today, welcoming a host of familiar faces as well as plenty of new ones. Doors opened at 8:30am with businesses
After a one-year hiatus due to the impact of COVID-19, the world-renowned sports media and tech convention, SPORTEL, returns to host its annual event in Monaco. The conference will take