NFL Livestreams Expected to Generate $50 Million in Ads for Twitter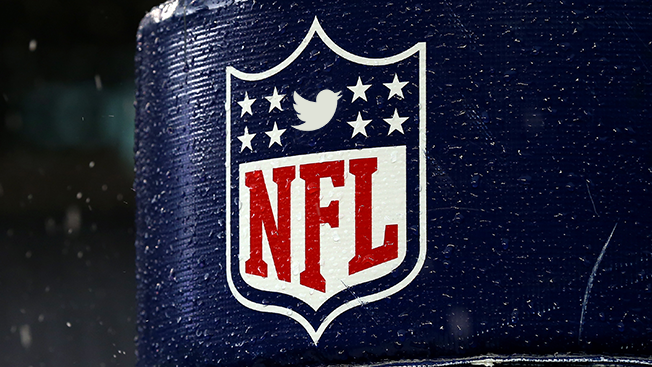 After Twitter sent shockwaves through the digital sport world with their deal with the NFL to host 10 Thursday Night Football games this season, overcoming other digital giants like Amazon and Verizon to do so, the early indications are it looks like a decision that will pay off handsomely for the social media giant.
Twitter has revealed they have sold roughly 60 percent of its inventory so far, and its goal is to secure $50 Million in advertisements. They paid $10 Million to stream the 10 games, which pales in comparison to the deals the NFL swung with FOX and CBS, who are broadcasting five games each at the cost of $45 Million per game.
While there's uncertainty to how Twitter will stream its games, using its live-streaming app Periscope or not, it looks like a promising start to a social-sports marriage that could be expanded to different sports, and different platforms in the future.
The San Francisco, California company is seeking a total of 10 to 15 ad packages. They've already secured deals with Bank of America, Sony Pictures, Nestle's DiGiorno, and Bud Light.
The 10 year-old company shouldn't have to search far and wide for possible suitors.
With the NFL livestreams allowing for real time marketing during games, Elias Plishner, EVP of digital marketing for Sony Pictures was quick to hop on board.
"Tapping into live NFL content on Twitter, along with their influential movie-going audience, is a natural extension for us and paves the way for many more real-time possibilities," he said.
There are a few options available for interested parties, with ad packages shifting from $2 million to $8 million in cost.
A typical NFL broadcast averages 75 commercials, with the majority being national ads, around 60, the rest of the fillers being local. Twitter will only sell the local advertisements in 30-second slots, while the national advertisements will be piped into the stream.
There will be content broadcasted live on Periscope leading up to each Thursday night contest with brands able to sponsor the stream.
Once the games begin, viewers will be able to watch the live-stream on a full-screen video or watch it split into a video player and a stream of tweets.
The NFL season kicks off at 8:30pm EST on Thursday 8 September when the Carolina Panthers and Denver Broncos face off in a rematch of the Super Bowl from last year. The Broncos won the Lombardi Trophy with a 24-10 victory.
Sportlogiq is bringing AI performance analytics to world's largest professional lacrosse property  Sportlogiq and the National Lacrosse League (NLL), the largest and most successful professional lacrosse property in the world,
'Where does Cricket go from here' and the 'Sports Publisher Summit' were very successful events that involved incredibly insightful discussion followed by a Q+A, debate and networking. It's a great
Social media can be an emotional rollercoaster. It can do a lot of good: keeps you closer to those you love by breaking barriers of distance, can log your best