Joymo Nets Exclusive County FA Live Streaming Deals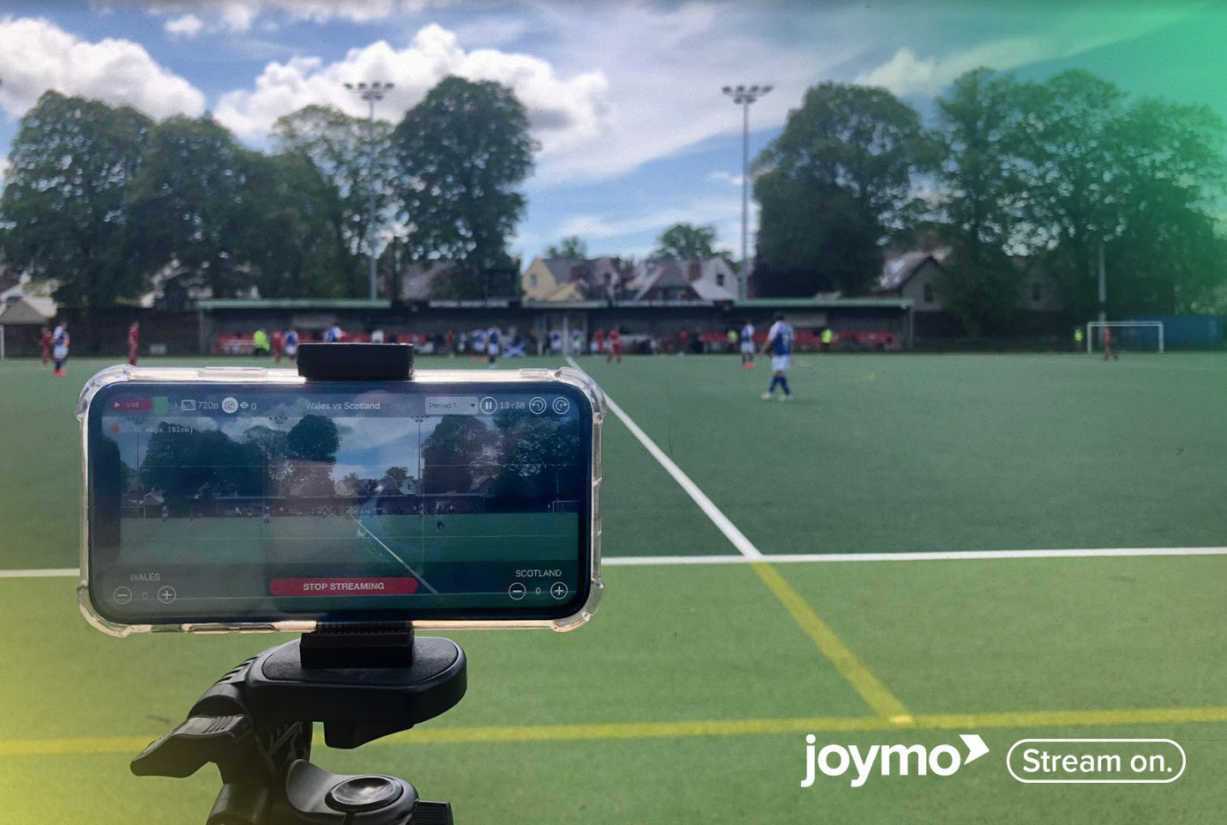 Fast-growing video streaming platform, Joymo, has scored two new football partnerships providing exclusive live streaming services to Lancashire and Nottinghamshire County Football Associations (FA) for each organisation's annual competitions.
The agreements between Joymo and two of England's largest County FAs commence this August and will see matches from both organisations County Cup competitions live streamed during the 2021/22 season.
Joymo, a leader in live streaming for athletes, teams and sports at all levels, will work closely with the County FAs to realise their direct-to-fan streaming ambitions and help promote the greater accessibility that live streaming delivers, with supporters now able to watch matches online, live or on demand.
Through Joymo's innovative and integrated technology and tools, both County FAs will record their games and use the Joymo Share app to stream directly to fans via the Joymo Arena streaming portal. All 19 of Lancashire FA's County Cup competitions across senior and junior men's and women's football will feature, while Nottinghamshire FA's four senior trophies will all stream live via Joymo Arena. 
Joymo's pioneering live video streaming platform enables athletes, teams and sports, at all levels of competition, to broadcast their own matches and events directly to fans. Partners can charge supporters per game, competition or event or offer longer-term season ticket passes, with revenues returning directly to the content creators.
Commenting on the announcement, Elaine Oram, Chief Executive Officer of Nottinghamshire FA, said: "Nottinghamshire FA is all about driving participation and delivering a great football experience and this partnership will increase access and engage more members of the County-wide football family than ever before. Streaming our most prestigious competitions enables us to reach a wider number of grassroots football fans that can't always attend matches in person, giving them the flexibility to watch live, or on demand, across multiple devices.
"Safeguarding, secure data management and GDPR compliance is at the heart of Joymo's high quality and easy-to-use service and we will be encouraging and supporting clubs and teams across the County to get set-up on the platform so they too can enjoy the benefits of live streaming", Oram added.
David Chell, Head of Commercial and Operations at the Lancashire FA, commented: "We want to make our matches and competitions accessible to as many people as possible and Joymo provides a high quality solution that is safe, simple to set-up and scalable. Live streaming our competitions provides huge value to players, coaches and supporters and will help to increase engagement levels with teams and our organisation as we aim to deliver football for all. It also helps Lancashire FA generate additional revenues – crucial for us as a not-for-profit organisation – that can be reinvested into the grassroots game."
Mike Emery, CEO of Joymo, said: "We are delighted to welcome Nottinghamshire and Lancashire FAs to the Joymo platform in what is another significant partnership for our business and one that will resonate across the grassroots football community. These County FAs have shown a real commitment to their clubs and supporters by broadcasting their biggest competitions and making them available for all – we are thrilled to be powering their content. Additionally, we know that The FA, and it's County FA's, put the utmost importance on safeguarding all football participants, so this partnership is fantastic validation for the strength and security of the Joymo platform.
"Joymo's technology is all about empowering sports organisers and participants – at all levels – by providing the tools and technology to broadcast directly to their fans. More and more sport organisations are seeing the benefits of being able to stream their content, own their data and create a new source of income to make them more sustainable", Emery added. 
Joymo was founded in Norway in late-2017 and soon after launched its remote broadcasting camera solution – the Joymo LiveCaster Pro. Through the LiveCaster Pro, Joymo's app-technology, or through integration with any hardware and video mixing software, Joymo enables federations, leagues and clubs to film or livestream games and/or training sessions in a safe, secure way. 
Joymo places safeguarding, secure data management and GDPR compliance at the heart of its product, removing the fear factor of streaming for grassroots and longtail sport. An integral part of its streaming platform is secure storage of all content and data in accordance with national privacy regulations and GDPR.
In March 2020, Joymo launched its live streaming solution: Joymo Arena. All video content generated through the Joymo app is processed by the streaming platform and optimised for the best viewer experience. 
In the last year, Joymo has successfully launched into the UK and Ireland and was recently shortlisted for the prestigious Sport Industry Awards. The partnership with Nottinghamshire and Lancashire FAs follows similar recent agreements with Northumberland Football Leagues, Sport and Recreation Alliance and the Welsh Sports Association.
About Joymo
Joymo is the live video streaming platform for athletes, teams and sports, at every level of the sporting pyramid. Joymo enables those involved in sport participation to broadcast their valuable content and sell access to passionate fans wherever they are. With Joymo, content creators can utilise the camera on their mobile device and stream through the Joymo Share app or use the company's 4K HD camera that includes automatic action tracking, with no need for a camera operator. For more information about Joymo, please visit joymo.tv.
The second day of SPORTEL 2021 got underway this morning in Monaco. Following on from yesterday's masterclasses, Wednesday played host to a number of conference talks from industry-leading professionals. The
This year's prestigious SPORTEL convention kicked off in sunny Monaco today, welcoming a host of familiar faces as well as plenty of new ones. Doors opened at 8:30am with businesses
After a one-year hiatus due to the impact of COVID-19, the world-renowned sports media and tech convention, SPORTEL, returns to host its annual event in Monaco. The conference will take