F1 Enjoys Viewership Surge as 20.7 Million Tune into Spanish Grand Prix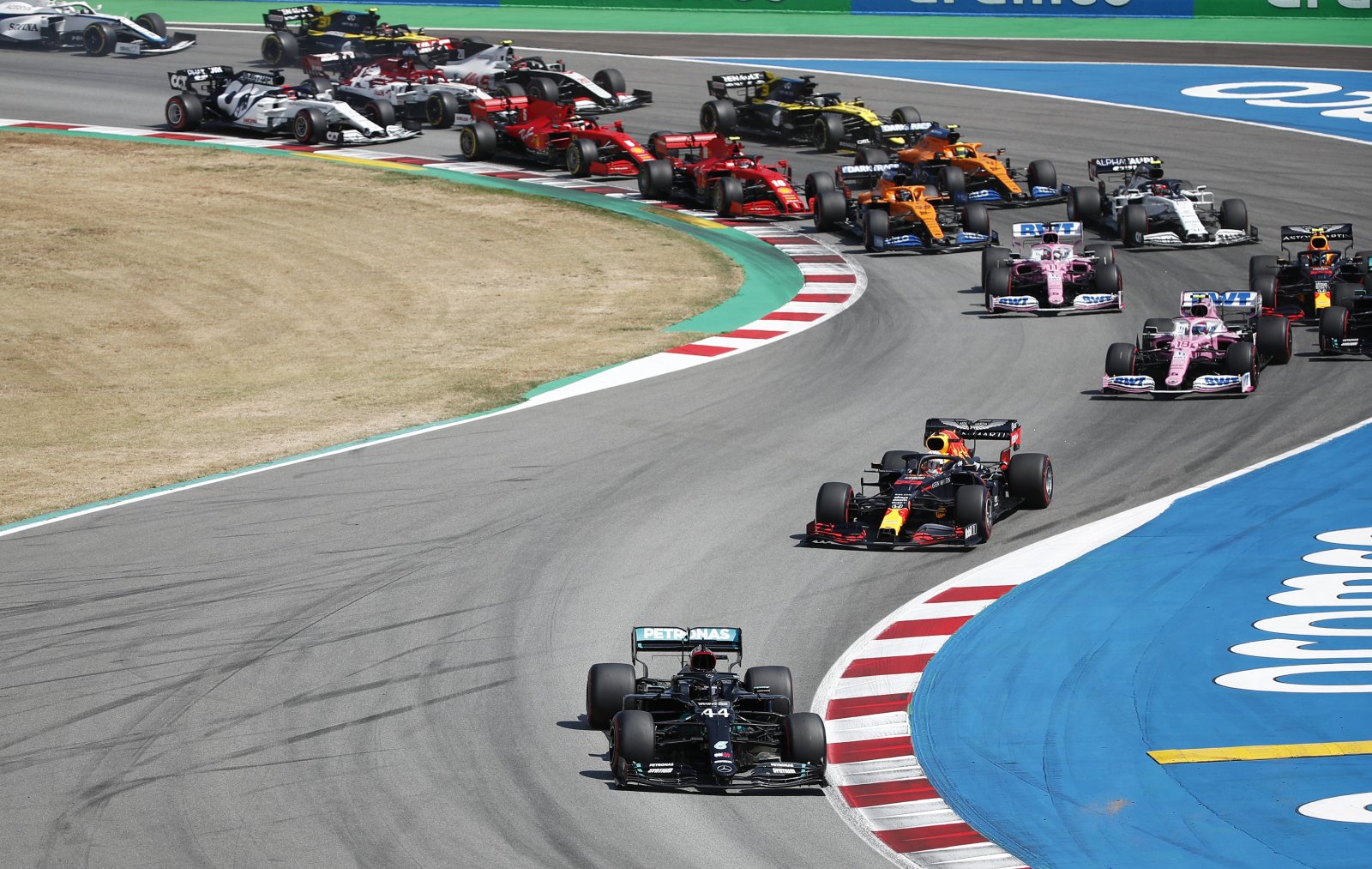 This article was provided by Nielsen Sports
Spanish Grand Prix race audience was 20.7 million worldwide, +14% on last year
2.9 million viewers in the UK, +27.9% on last season's race
China saw a 167.3% gain on last year's viewership, with coverage shifting to a primary FTA channel
Red Bull's Alex Albon received the most race broadcast coverage – 20 minutes
Insight from Nielsen Sports, the global leader in sports industry analytics, has revealed that the Spanish Grand Prix attracted 20.7 million global viewers, 14% more than last year's race. This marks the second biggest year-on-year increase of the season, after the British Grand Prix.
The race, which saw Lewis Hamilton cruise to his fourth victory of the 2020 season, saw a boost in viewership figures across several key territories around the world. In the UK alone, 2.9 million people tuned in, 27.9% more than in 2019.
Elsewhere, motorsport fans in China were given the chance to watch the race on the nation's main free-to-air sports channel CCTV-5, drawing 1.7 million viewers, up 163% on the previous year. Unprecedented growth was also seen in the South African market, where 0.6 million people watched both the qualifying and live race broadcasts, a 40.9% increase on last year.
While reigning World Drivers' Champion Lewis Hamilton continues to dominate both on-track and in the headlines, Nielsen Sports' data revealed that he was a close second in terms of driver coverage within the race session. With 20 minutes of broadcast coverage, Red Bull's rising star Alex Albon enjoyed the most on-screen time during the race of the Spanish Grand Prix, despite finishing in eighth place. Meanwhile race winner Hamilton had 16 minutes on camera. A similar divergence was seen in the 70th Anniversary Grand Prix's qualifying session broadcast, where Racing Point's stand-in driver Nico Hülkenberg also trumped Hamilton for camera time, with 8 minutes of broadcast coverage as he qualified in third.
Andy Milnes, Head of Client Services at Nielsen Sports said: "The Spanish Grand Prix has continued the trend of impressive F1 audiences this season so far including significant growth in key territories. Formula 1 has continued to diversify its output with peripheral programming and a grid of engaging, social media-savvy drivers, and the increasing audience figures reflect the success of this.
"UK audiences were particularly strong in spite of this race not being shown free-to-air in Britain. It is not only a testament to Lewis Hamilton's ongoing success, but also to the young British drivers – George Russell and particularly Lando Norris – appealing to the younger age bracket of fans and connecting with them through social platforms such as Twitch.
"While Hamilton remains undoubtedly the sport's most attractive asset, brands considering their involvement in the sport will be interested by broadcast coverage received by some of the 'lesser' drivers. Hamilton led from start to finish, while Albon spent the race battling his way through the field to compensate for an early pit stop, and as a result he accumulated the lion's share of screen time."
For more information about Nielsen Sports visit www.nielsensports.com
The second day of SPORTEL 2021 got underway this morning in Monaco. Following on from yesterday's masterclasses, Wednesday played host to a number of conference talks from industry-leading professionals. The
This year's prestigious SPORTEL convention kicked off in sunny Monaco today, welcoming a host of familiar faces as well as plenty of new ones. Doors opened at 8:30am with businesses
After a one-year hiatus due to the impact of COVID-19, the world-renowned sports media and tech convention, SPORTEL, returns to host its annual event in Monaco. The conference will take