Interview: Ben Wells, Director at Well Said and former Head of Marketing at Chelsea FC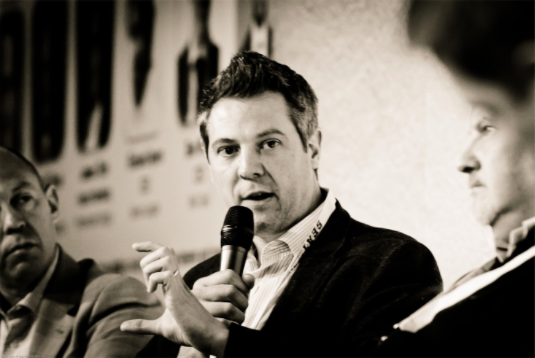 Thanks to Audioboom for hosting this podcast at their studio in London. In this episode Dan spoke with Ben Wells about his thoughts about sport in the digital era, and where it needs to get to.
Ben has some fantastic experience having worked with huge tech giants at Redmandarin, spent 6 years as Head of Marketing at Chelsea FC and helped them activate and then renegotiate the sponsorship deal with Samsung, had a brief stint as Commercial Director at Reading FC before striking out on his own.
Ben now works with rights holders and tech startups, helping them prepare for a digital first era – and airs some of his frustrations with how it is viewed within sport at the moment.
There is so much packed into this 40 minutes that you can't fail to take things away from it and use as inspiration in your own work. To ask the questions that need asking… and to always be curious!
Please leave us a rating/review if you enjoy this podcast. You can catch up with the 16 previous episodes on iTunes, Audioboom and Stitcher Radio.
Digital Sport and its partner, Snack Media – a leading independent sports digital media company –  have today launched Digital Sport Recruitment, a brand new, specialist recruitment service for companies
What happens when the Premier League bubble bursts? It's not the most technical or skillful league in the world, and if you look at league tables all over Europe's top
Dan sat down with Mark Gilbert, until recently the Head of Digital Communications at The Football Association. Previous to that he worked at The Sun and News of the World, bringing together a great mix of sports and technology knowledge.