Wimbledon and IBM will use AI to deliver highlights packages at The Championships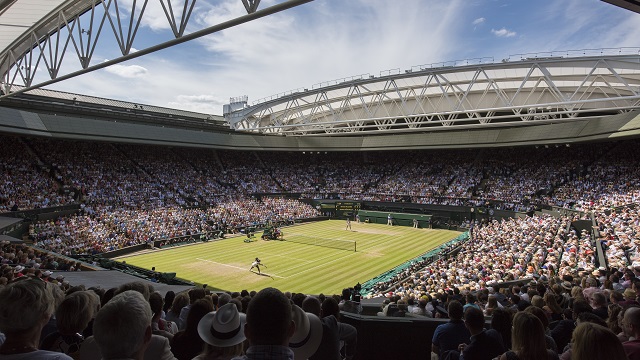 For such an old tournament, Wimbledon is often an innovative one.
Its long-term partnership with IBM has seen plenty of new features added to The Championships every year – from shot speed monitors to Fred the chatbot on last year's Wimbledon app, which helped visitors to the All England Lawn Tennis Club find their way around the facilities – there's always something new added to the experience.
Wimbledon starts next week, and although World Cup fever has the UK in its grasp, the start of the third tennis slam of the year will capture attention, too, and this year, the tournament and the tech company have teamed up again to make highlights packages of the matches much easier to cut up and distribute by using artificial intelligence to help with the job.
Last year, a similar feature was used. With IBM's Watson technology, the organisers were able to present real-time match reports to 70m fans watching on television and online.
This time around, the AI will be even more powerful, taking into account (amongst other things) match data, crowd reactions and even the emotions of players to decide which highlights to include – the idea being that the bigger the crowd's cheers, or the harder a player celebrates, the more likely it is to be a decisive moment.
That should help those editors tasked with creating the highlights packages. Instead of watching the game and picking out the most important moments, those working to bring the tournament to tens of millions around the globe will have to do less of the dirty work and spend more time producing great content.
This article was provided by Deltatre Developed in collaboration with fellow Turin-based company, Deltatre Global powerhouse and reigning Serie A champions, Juventus, is delighted to unveil a new digital ecosystem –
This article was provided by Tickitto The COVID-19 lockdown has made virtual events necessary for many industries. Many people have had to give up cheering with crowds, meeting new people,
Sport is proving to be one of the high-profile business casualties of the Covid-19 pandemic. However, its slow and structured return will be a key factor in life entering the