Will OTT take over, or is the cord-cutting phenomenon really a red herring?
A recent poll conducted by accountancy firm PwC in the US found that 82% of sports fans might be willing to ditch cable TV in favour of the live-streaming services who make up the new kids on the block. You get the feeling that there would be a similar number answering the same way in the UK, too.
"Live sports is keeping people tethered to the cord — but for how long?" they asked. "They realise that other options are available and are willing to cut the cord once it becomes unnecessary."
The question, though, is if this isn't just a red herring in the first place.
There has been an incredible cacophony over the last few years about this issue in sport. At first, it was how sport will deal with the rise of on-demand services, initially like BBC iPlayer and then Netflix. Since then, that's evolved to live-streaming, where those same sorts of services are buying up media rights to live sport. If that trend were to continue, it seemed, it would be the end of sports broadcasting as we know it.
And yet, as tempting as it is to portray this as a fundamental shift in how sport is consumed, if there is to be a change in sports broadcasting as we know it, it's surely just because the names of Sky Sports or the BBC aren't the ones actually broadcasting it.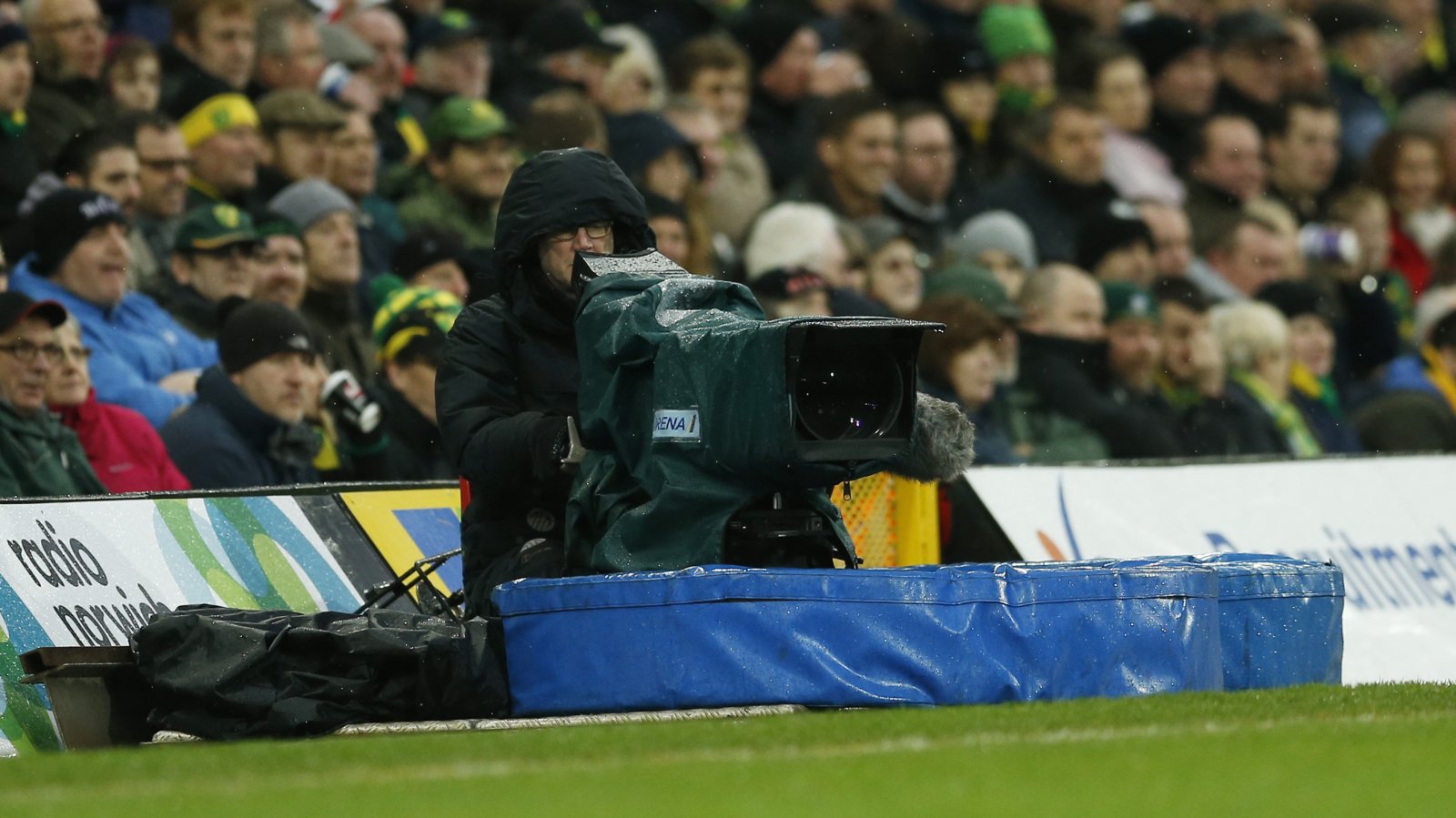 That, too, probably won't be the case. But it's interesting that there seems to be a widespread belief that live-streaming is somehow any different to linear TV.
In the end, it'll all come down to the fact that sport is watched live. Until the Premier League starts playing all its games in the off-season and behind closed doors in order to release them all at once à la Game of Thrones or some sort of Hollywood blockbuster, live sport will be a live event. However you dice it up, and on whatever platform you watch it, it'll still be linear TV in some form.
That conception we have of streaming as something different to linear TV probably comes from the double effect that the likes of Netflix has had on our viewing habits: on the one hand we watch more on-demand content than before, and on the other, we watch more content on mobile than ever before. Live-streaming, therefore, is seen as something you do when you're out and about. But why is Chromecasting the game to your TV, or watching through the Now TV app on your smart TV any different to watching it through a cable?
The problem we'll have, then, isn't so much the fact that live-streaming services will take over: any broadcaster can make their content available on a streaming platform of some kind. It's more that the likes of Amazon and Facebook are companies who already have enough money to snap up rights already. The threat to other broadcasters, then, isn't that they're going to be eaten up by a streaming services because the live-streamers are more dynamic, but just by virtue of the fact that there is more serious competition. But in the end, that's a problem for everyone.
Fragmentation is becoming a serious problem in sport, and something that Sky and BT in the UK appear to be attempting to solve. Or at least consolidate their own power in the market. Recently, the two giants reached a deal to supply each other's platforms with their own channels, meaning that customers will only have to pay for one subscription to access all of the content – not just sport, but other areas, too.
That might be the sort of move that you make when you're worried about the changing landscape, but the worry would seem to be fragmentation rather than anything else. And it seems like the right call: sports fans are increasingly left out of the savings that have been afforded to the public in every other area of life since the likes of Netflix and Spotify revolutionised the way people consume their entertainment and music. They've brought down the cost hugely in those areas, whilst paying for Premier League coverage, for example, is more expensive than ever thanks to the need for two subscriptions and the fact that the media rights to the league keep rising.
And so when 82% of people say that they'd willingly cut ties with cable companies in the US, you wonder whether they're saying that because they have seen the way that other areas of entertainment have moved over the past few years, and they think that similar savings could be made in sport – especially since prices have only risen thanks to fragmentation.
All of this makes up the different pieces of the same pie. The public has a certain view of non-linear broadcast, which has been conditioned by the rise of other OTT services in the last few years. Meanwhile, sport is the only area which hasn't obviously benefitted from that shift, and has been complicated for the consumer by fragmentation.
All the while, though, that fragmentation is set to only get worse if more and more companies enter the fray. And that's what might well make the idea of customers 'switching' to live-streaming something of a red herring. Because surely there's no evidence just yet to suggest that more players on the scene will drive down costs, but rather just raise them.
Essentially, what it comes down to is that most people think they're currently paying too much. If you ask them if they've switch if they could pay less, clearly the answer would be yes. The only problem is that despite the rise of live-streaming services, that's still not actually an option just yet.
Digital Sport's Rupert Pratt and Thomas Smith recently sat down with Nielsen Sports Managing Director for the UK & Ireland, Spencer Nolan, to discuss Covid-19's impact on sport media rights
Snack Media today announced that its acquisition of GIVEMESPORT will create one of the largest sports publishers in the UK, further strengthening its offering to advertisers, rights holders and independent media owners.
By Daniela McVicker When it comes to sports, great branding is a must. Your brand influences how people see your company or team. It helps you to forge connections with