Video games have changed the way football fandom operates – it's time sport recognised that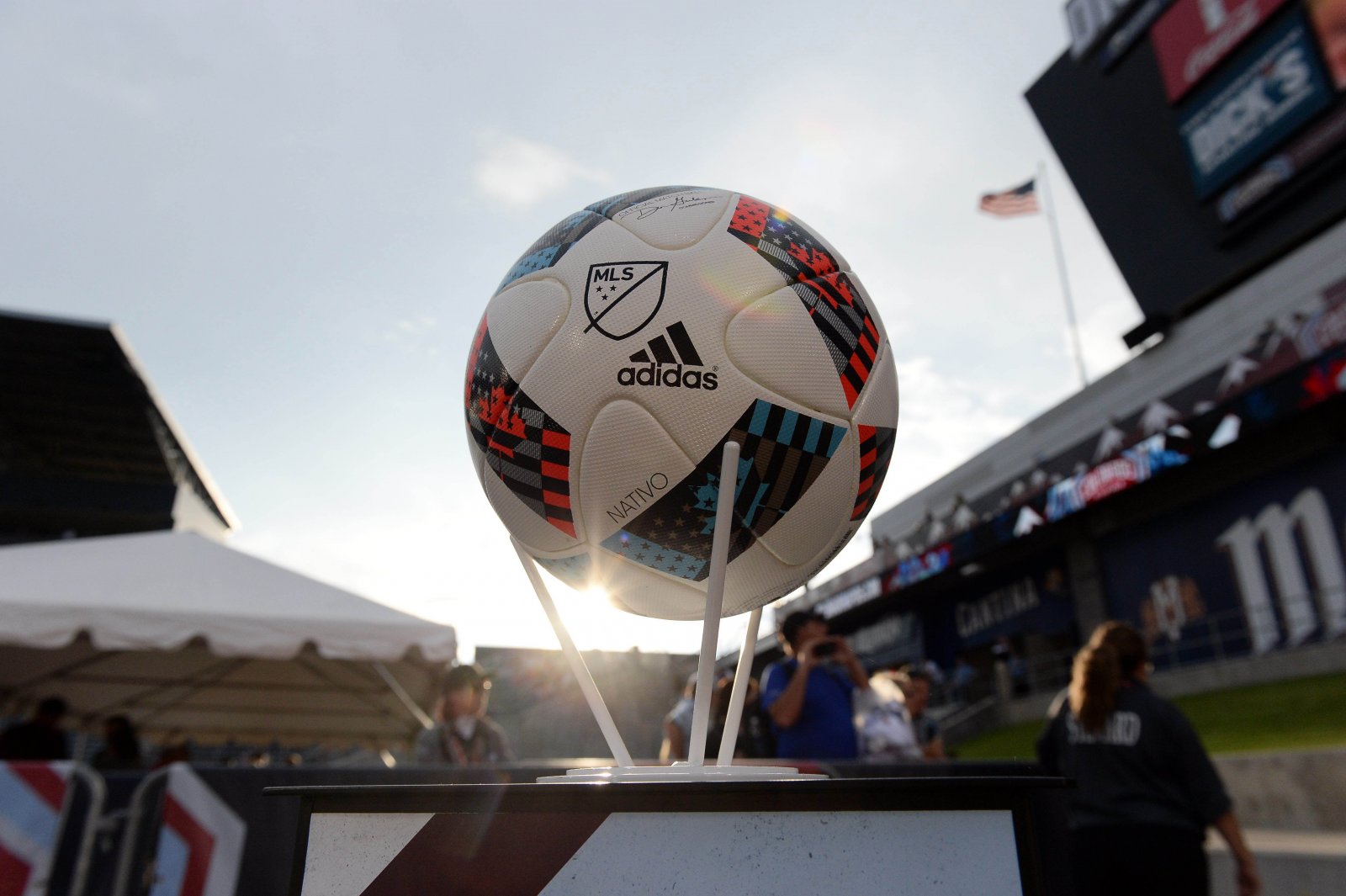 Scrolling through Twitter over the last few days, a tweet I have seen shared by many on my timeline has been that of The Business of Sports writer Russell Scibetti.
"65% of MLS fans said they came to the league through gaming," he said, tweeting from the SEAT conference in Dallas this week.
65% of MLS fans said they came to the league through gaming. The data drove their esports strategy, it's a key aspect of their fandom. #SEATDallas

— Russell Scibetti (@rscibetti) July 23, 2018
At first I stopped to read and then passed over it: it was certainly an interesting stat and one worth sharing. But I also felt that the figure shouldn't be overly surprising: football in Europe and other traditional hotbeds of the sport has been cultivated in a different way to the cultures popping up in the US, China and other territories where, to quote Vladimir Putin, "soccer is popular". One of the ways in which it's been cultivated in the US in particular is through gaming. Fair enough, I thought.
But after seeing it a few times retweeted by various others I found myself pausing for a few seconds to think even more about it each time. In the end, I felt it was important to explore why gaming and football – indeed, sport in general – is now such an important part of the fan experience. After all, it's not just in the US where games like EA Sports' FIFA series is a major part of footballing culture, it's everywhere. And for younger generations – those born in the 1990s and later – it's one of the ways in which they've consumed football for their entire lives. Whether it's recreationally playing with their friends or misspent evenings locked away in a room playing career mode. These day, though, with online modes and live-streaming capabilities it's more of a social thing.
Nearly two years ago, Rory Smith of the New York Times wrote an article taking a look at football games and their impact, though since then it's got even bigger.
An array of modern footballers, from Alex Iwobi to Zlatan Ibrahimovic and Lionel Messi, are devotees to footballing video games, from FIFA and Konami's Pro Evolution Soccer to Sports Interactive's Football Manager. But whilst their impact on the performance side of sport may be important, it's the other side where it arguably has the most effect.
These games allow new fans to understand what's happening. In the US, it acts as a practice area for fans to learn the rules of the game, get to know the players, the clubs and the tactics.
"For millions of soccer fans across the world, video games — primarily the record-high-selling FIFA series from Electronic Arts, but also its rival series Pro Evolution Soccer and the more cerebral Football Manager — act as both a gateway drug to soccer and, later, another way of satisfying an established addiction." – Rory Smith, New York Times
Within the sports industry, we should take this seriously.
It's a chance for the NBA or the NFL in the UK, for example – a chance to educate a public who don't understand their sports about the rules of basketball or American football. A 'gateway drug' as Smith calls it. If it's helping MLS to grow in the US, is boosting American sports in the UK a similar task that can be helped by partnering with and promoting these games?
Beyond leagues, should teams themselves be getting involved to a greater degree? Games are now becoming a tool for fan engagement, reputation enhancement for players and maybe even a place to gain the sympathy of fans. Last year, LAFC, the new MLS franchise, were able to partner with FIFA 18 to see how many gamers in the Los Angeles area were playing as their new team. In turn, they could then attempt to turn these players into more loyal fans, directing them to social media accounts and getting them into the stadium on matchday. Theoretically, at least. Even if it's not direct targeting, just knowing how many potential fans a new team like that can reach shows execs the potential (at least short-term) power of their brand.
Then there's another, less obvious, way in which games help sport to reach new fans, and it's arguably the most important: they create a romanticism around sport that hooks people in and immerses them in the game. Once they're there, they know what a striker is and what makes a good one. They appreciate how physically demanding the role of full-back is when their players get tired towards the end of a game. They understand just how difficult it is to defend when they've been caught out of position a frustratingly large number of times.
Most importantly, perhaps, it plays up the romantic nature of the global game: you can be playing in Paris one minute and Barcelona the next. Each stadium has its own look and feel, its own particular shadows covering the pitch, its own crowd chants.
We could probably argue about the extent to which games are truly realistic just yet, but FIFA and Pro Evolution allow at least some semblance of authenticity and control. The user is in charge of their players, which skill sets they need on the pitch, what style of play they want to employ. It helps new fans to get to grips with concepts like formations and tactics, it asks them (subtly) if they want to prioritise a passing game over a counter-attacking game or anything in between.
Games build sophisticated concepts into a game that you can play for hours and get addicted to, That's arguably why football commentary and content often feels so superficial to modern fans if it doesn't go deep into the complex issues of the game or the culture of fandom. It's not just MLS fans who are hooked by gaming culture, it's fans of every league around the world by now. Sport as a whole needs to accept that and work with it.
Leeds United is the first football club in the world to partner with TikTok to sell official merchandise and replica jerseys. Coinciding with the release of the new rhapsody purple,
The Lewes FC Board is delighted to announce that it has co-opted Sue Anstiss as a Lewes FC Director. Sue has been a driving force for equality in sport for
West Ham United is pleased to announce that Trustly has enhanced its relationship with the Club by becoming the Women's Sleeve Partner. Trustly, the leading global account-to-account payments platform, became