Transfer Deadline Day: Why success on the pitch now starts with success off it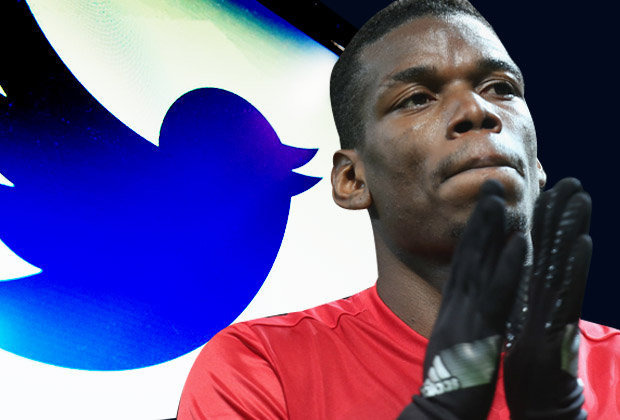 This is a guest post by Matt Bush, Director of Agencies at Google UK
It's difficult to tell what is more dazzling; Jim White's beaming smile, his impossibly bright yellow tie, or the astronomical amounts of money emblazoned on Sky's giant golden scoreboard. Either way, when encountered with these sights you can rest assured that once more Transfer Deadline Day is upon us.
Bill Shankly once stated: "People say football is a matter of life and death. I can assure you it's much more important than that." Bill's comments couldn't ring more true – the days of success in football being decided by two teams in a 90 minute match are over. Modern football clubs find themselves navigating the circus of money and media attention that surrounds the Premier League, and are having to constantly evolve and adapt to ensure they stay at the top.
The progression of technology has changed the way we behave in many aspects of life – and we can see the impact it has had on football and the Premier League. On the pitch, we see technology being used to assist referees with the introduction of goal-line technology, and off the pitch we can see ways in which clubs are beginning to recognise the potential of the massive, engaged audiences that exist online. The popularity of football on YouTube has not escaped clubs, with Manchester City uploading content since 2011 and in turn amassing nearly 1 million subscribers.
Online and digital content may become even more crucial to clubs as the latest viewing figures for Sky's Premier League coverage show viewing fell 14% over the course of 2016/17, pointing to a larger trend in how audiences are consuming and engaging with football. In fact, studies show younger audiences favour watching highlights on Snapchat over viewing a full game on TV.
This shift to online viewing reached a remarkable milestone in May when BT Sport streamed the Europa League and Champions League finals for free on YouTube, attracting around three million viewers.
Despite this, there is still the sense that clubs are yet to fully tap into the potential audience of fans on YouTube, especially when we compare the success of 'Spencer FC', a collection of YouTubers who have formed a football team and regularly upload clips to the platform. Established two years ago, Spencer FC boasts 1.9m subscribers, some 900,000 more than the largest Premier League club.
The receptiveness and enthusiasm of football fans on YouTube was demonstrated by Spencer FC as they collaborated with EE and BT Sport to launch the 'Wembley Cup' – bringing together YouTube's top football stars and retired footballing legends in an online football series. In 2015 the 'Wembley Cup' became the most watched football final on YouTube, racking up over 40 million views. The following year saw the 'Wembley Cup' grow even further, with 1.5 million viewers watching the match on a YouTube livestream alongside the 22,000 who attend Wembley.
Even during the summer break, where no boots are laced and no goals are scored, the Premier League remains firmly in the spotlight. The summer transfer window has become ever more instrumental to determining the success of a team for the season to come, as well as providing fans with the excitement, and the heartbreak, that the Premier League brings regularly throughout the year.
From PSG's reality shattering £198m capture of Neymar, to the deals between Everton and Manchester United, which saw Romelu Lukaku take the number 9 position at Old Trafford and Wayne Rooney return to his boyhood home – this transfer window has not disappointed.
As well as being the most viewed sports league in the world, the Premier League is also the most commercially forward thinking. The transfer window provides a perfect platform for clubs to continue to find ways to maximise their profile and profitability as brands. A modern day transfer for an elite club generates an enormous amount of attention from both the public and the media – and presents a massive opportunity for brands. An excellent example of a brand successfully tapping into this hype came in 2016 when Adidas partnered with Stormzy and Manchester United to announce the signing of Paul Pogba for a world record fee via YouTube.
This year we've seen even more clubs and brands become involved in the hype through unique forms of content creation ranging from the slick to the bizarre. Chelsea put the acting skills of their new signing Antonio Rudiger to the test as they announced the German internationals signing in collaboration with Nike.
Which name would you get on the back of your @nikefootball Chelsea home shirt today? ???? #WeAreThePride pic.twitter.com/WKmYxd2x0K

— Chelsea FC (@ChelseaFC) July 9, 2017
These elaborate and creative ways of announcing transfers are becoming more and more commonplace – so much so that Southampton cheekily mimicked the style in an announcement of Stuart Taylor, third choice keeper and notorious bench warmer, signing a contract extension.
Are we doing this right? ????✍️ #saintsfc pic.twitter.com/TaByabGqci

— Southampton FC (@SouthamptonFC) July 13, 2017
These all demonstrate the potential there is for clubs to grow their profile and engage with new online audiences through innovative exploitation of the transfer window hype. What this emerging trend also evidences is a growing desire from football clubs to seek out ways that they can expand capitalise from the digital frontier.
As the seasons roll on, we may once more see that success on the pitch begins with success off it. Transfer Deadline Day provides a fantastic platform for clubs and brands to explore new opportunities and fresh ways to engage with a new type of audience.
Oliver Fisher posted a stunning 59 at the Portuguese Masters, and the European Tour's Twitter account took full advantage.
How Sportradar's Sports Journalist Assistant helped publishers feed stats-hungry fans at the 2018 World Cup.
The World Cup may feel like an age ago, but the lessons we can learn from it are as fresh as they come.