Transfer Deadline Day: How to Win Goals and Influence People
This is a guest post by Matt Donegan, Managing Director, Social Circle
Influencer marketing is a space that is hugely exciting to be a part of, as brands realise in increasing numbers that creators and influencers can access the market in ways that advertisers can often only dream of. Take Amazon expanding its influencer program out to YouTubers last week – yes, it is largely ceremonial as Amazon has been doing affiliate marketing for years – but it is a signal to the wider market that it is taking the space seriously.
So what does this have to do with sports personalities?
The huge success of Hashtag United – a YouTube based football club – speaks volumes about the power influencers can wield in the sports space. An established football and gaming YouTuber, Spencer Owen, decided to create his own football team using behind the scenes videos to connect with his followers in a more personal way. Crucially they are engaging with young people who love football, without having that corporate feel often associated with advertising in the sport. Brands and advertisers can therefore tap into the notoriously difficult male audience – a group influencer marketing struggles to engage with more than others.
With a recent US tour sponsored by Coca Cola, the Hashtag team will take weeks editing football footage, before presenting a highly polished game to their channel – playing against other YouTube channels and sponsored teams. Harnessing the power of social has allowed the team unprecedented access to some of the world's best stadiums like the Emirates where they played Arsenal community team Arsenal For All.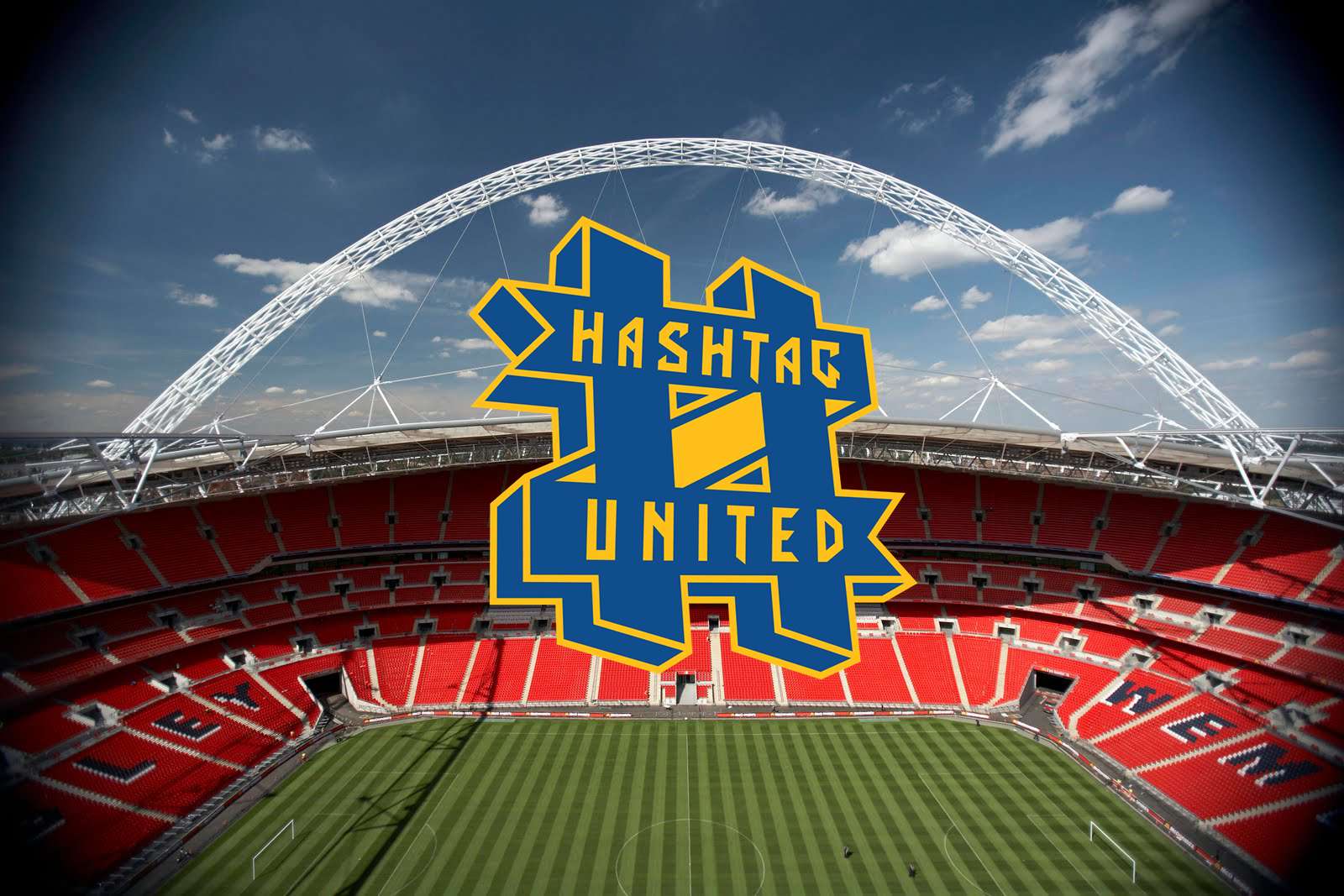 Meanwhile, the world of professional football is slowly realising the many possibilities working with influencers presents – including using the influence of already very famous footballers themselves in a more natural, authentic way outside of traditional advertising. For example, in 2016, Cristiano Ronaldo generated a huge $176 million in value for his sponsors on social media from his 215 million followers across his social network. While football has always created celebrities – with David Beckham famous long before the advent of Instagram – social media has allowed them to connect with fans in way that they never could have before. Sports stars are now able to have a direct line of communication with their followers, helping to elevate the status of many more to the level of household familiarity, as people feel closer to individual players than ever before. In fact, sports agencies, recognising the importance of social media in the personal brand of a sports personality, now often have in-house social teams to help tap into this phenomenon, reflecting its ever increasing significance in the sporting world.
Social media is creating an entirely new income stream for footballers, and as the transfer deadline looms, brands should put some thought into how they can work with the next 'Cristiano Ronaldos' of the world and create long-term partnerships that are beneficial to both sides. Sports stars are brands in themselves, and an effective brand doesn't look for short-term gains, but establishes its voice. By working closely with football stars about to become hugely influential, both brand and footballer can work to boost each other's image, and maintain that crucial authenticity. Followers recognise when an endorsement isn't genuine, so working together with influencers over a long period of time helps to secure consumer trust, genuine endorsement and ensure there is a mutual respect underlying the partnership.
These are just two examples of where football and social can work together to create an ultimate partnership. Some commentators are now suggesting that sports can expect a greater reach on social than on TV – and with 1.5billion logged-in monthly users on YouTube, it's hard to dispute that the opportunity here is huge. The level of access to a young male audience available to sports stars is rare among influencers, and looking to how they've achieved this is something we should all be getting excited about. Meanwhile, footballers and other sports stars can help build their brand and can validate their own position with the backing of major household names.
At Social Circle, we always suggest investing early in influencers. Although Cristiano Ronaldo is a sound investment, working with the up-and-coming stars leaves room for an organically grown partnership.
Transfer deadline day is a day that brands and advertisers should be keeping a close eye on, ready to embrace the next wave of sports stars. Only growing in popularity, these younger, digitally savvy sports-people will be more aware than ever of their potential and looking to partner up. Our advice? Get in there now.
This year's prestigious SPORTEL convention kicked off in sunny Monaco today, welcoming a host of familiar faces as well as plenty of new ones. Doors opened at 8:30am with businesses
Olympic Champions, UCI World Champions and World Record holders join the new track cycling competition debuting in November 2021 The UCI Track Champions League is delighted to announce that six
New insights from eBay Ads UK reveal the potential for brands to engage with an excited but nervous nation as sports events get back on track  As pubs and indoor