Time to get serious: In defence of football's Fan Channels
This is a guest post by Neil Smythe, previously Head of Sport at Shotglass / Fremantle Media who gives his unique insight into the workings of football's unofficial fan channels and presents a case for their defence. Follow him on Twitter @NeilSmythe
The recent Gary Neville / ArsenalFanTV saga has reignited the debate about football fan channels, with their content, talent, business models and relevance under scrutiny in the wider media. Undoubtedly salient points have been made by those with mightier pens than mine, but as someone who has recently stepped away from four years at the heart of the movement (I launched and ran Shotglass Media/Fremantle's fan network, which started with FullTimeDEVILS in 2013) I felt compelled to offer a few thoughts of my own and hopefully correct a misconception or two.
For starters, can we agree to red card the term 'Fan TV'? Yes, there's a blindingly obvious flaw to my argument but here we have simple, agile, unfettered content served in a variety of formats across multiple platforms, offering a two way conversation with a global audience who are invited to contribute on camera…does this sound like TV, even at its most social?
In my experience, we set ourselves up to fail most often if we slipped into aping our broadcast cousins. Fan presenters aren't journalists, they don't have the professional insight of Gary Neville but what they do have is the freedom to express themselves from the heart alongside other like-minded fans.
This brings me to the genesis of Fremantle's fan channels: I hate to disappoint cynics but FullTimeDEVILS was borne from a simple, honest motive.
In 2013, their digital MD felt that his needs as a Manchester United fan living outside Salford were under-served – he could watch any live game in all its HD glory, but what was lacking was an outlet for honest, independent, video content offered throughout the week. Within an increasingly on-demand culture where almost any niche could be served, he spotted a clear void. Forget cynical business plans and faceless execs running the show, in 2013 three guys in a windowless room started FullTimeDEVILS with a remit to give Manchester United fans a voice and to connect them globally through social media platforms. Four years and hundreds of millions of views later, I'm most proud of the way FullTimeDEVILS continue to serve this remit. They'll never please every hardcore Red, but to hear regularly from fans worldwide that they feel a stronger connection to the club they love thanks to the team's content is legitimacy enough for our MD's vision.
An endorsement from Gary Neville would be lovely, but what matters more to them is knowing that they're engaging their audience with relevant, trusted content day in, day out. What's more, although it remains unacknowledged publicly, several members of the United first team and many of the youth team do watch and enjoy DEVILS' content, and I'm fairly confident this is a pattern repeated across many of the other channels in the space. True, some clubs are still reticent to embrace the unofficial voice, and that is their right, but attitudes are changing as channels' influence rises.
Arsenal welcomed Arsenal Fan TV's (AFTV) Robbie into the fold, Redmen TV delivered a viral hit with the help of Liverpool first teamers, and our Fremantle channels have collaborated regularly with the likes of The FA, BBC, BT Sport, Sky Sports and beIN Sports. This notwithstanding, we have a way to go before the unofficial fan voice is embraced in the same way it is across the pond; a day after Neville branded AFTV "embarrassing", on Twitter, Major League Soccer's most senior digital exec publicly backed a New York Red Bulls fan podcast on Twitter (Mark Fishkin's excellent 'Seeing Red').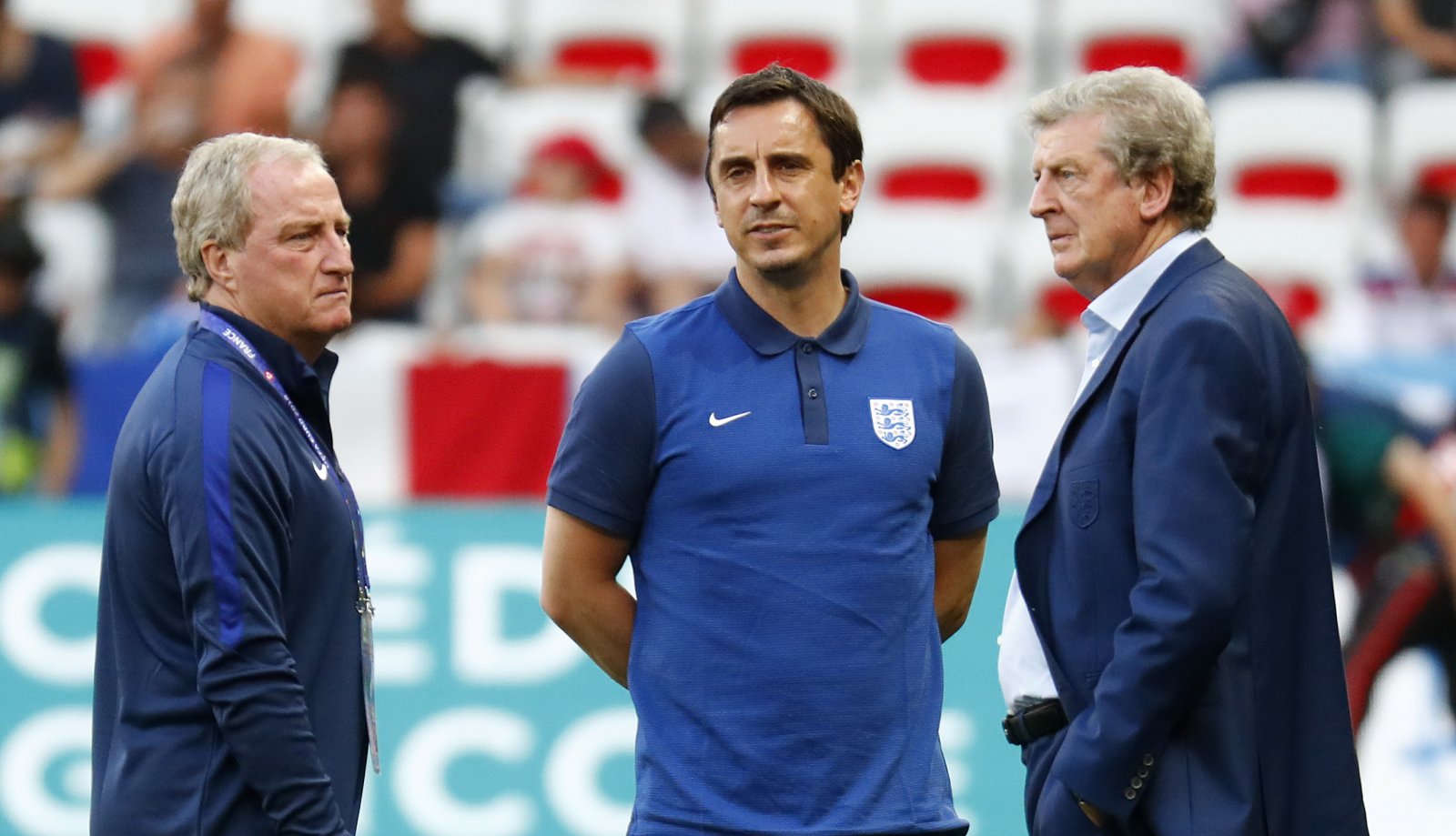 And so to the content. Fan channels live to harness subjective opinion, so it would be churlish of me to resent anyone voicing their disapproval, but let's also acknowledge that they differ in tone and strategy. The Sun and The Guardian co-exist quite happily so why lump all fan channels into one rant-shaped basket?
I can't speak for channels I didn't manage, but from my point of view I wanted Fremantle's channels to offer a range of content and opinion across the week. We learned a valuable lesson early in our FullTimeDEVILS journey when Andy Tate's infamous rant went viral: it gave us a temporary boost in views and wider awareness, but we knew that focusing on regular hysterics would be both unsustainable and ultimately damaging for the channel's integrity. Three years later, I don't believe that the core FullTimeDEVILS audience are non-United fans waiting to feed off red meltdowns, and in fact views are equally high after an emotional win as disastrous defeat. Our focus was on building an audience who trusted us to offer a range of independent opinion, win lose or draw. We have our favoured contributors because some are more natural on camera than others, but the DEVILS door is always open to new faces, both at Old Trafford and remotely. To my knowledge we never prompted or encouraged a rant, and we even refused to publish certain videos because we didn't believe they were in the best interests of the featured contributor. With a broader content strategy, you can never please the entire audience or get it right every time, and to Fremantle's credit they gave my team the freedom to test and fail fast – invaluable to any new digital project. One particularly snippy article has pictured us holding strategic content planning meetings, but does anyone really believe that any project, professionally backed or bedroom-run, can regularly attract millions of monthly views and engagements across multiple platforms without a solid strategy and knowledge of a) how platforms work and b) what the audience wants?
I also have to pay tribute to the sheer graft involved in putting these channels together. To be fair, a recent article in The Guardian paints a solid picture of the hours the teams put in; a regular FullTimeDEVILS matchday involves shooting, editing and publishing live, near live and edited content across five platforms (with regular collaborations offering additional strain), often from three hours before kick-off until deep into the following night.
They're slaves to temperamental and over-stressed mobile networks, the vagaries of weather and occasionally hostile fans, both home and away. They do all this without the infrastructure of a tv studio or OB truck, without the luxuries of talkback, statisticians, graphics ops or runners; all of which are on offer to their broadcast counterparts. They are producers, presenters, social media managers, schedulers, development and marketing execs and more. So yes, I would expect teams doing this to get paid for their troubles, and whether Fremantle, Google or brands are writing the cheques I don't see the issue.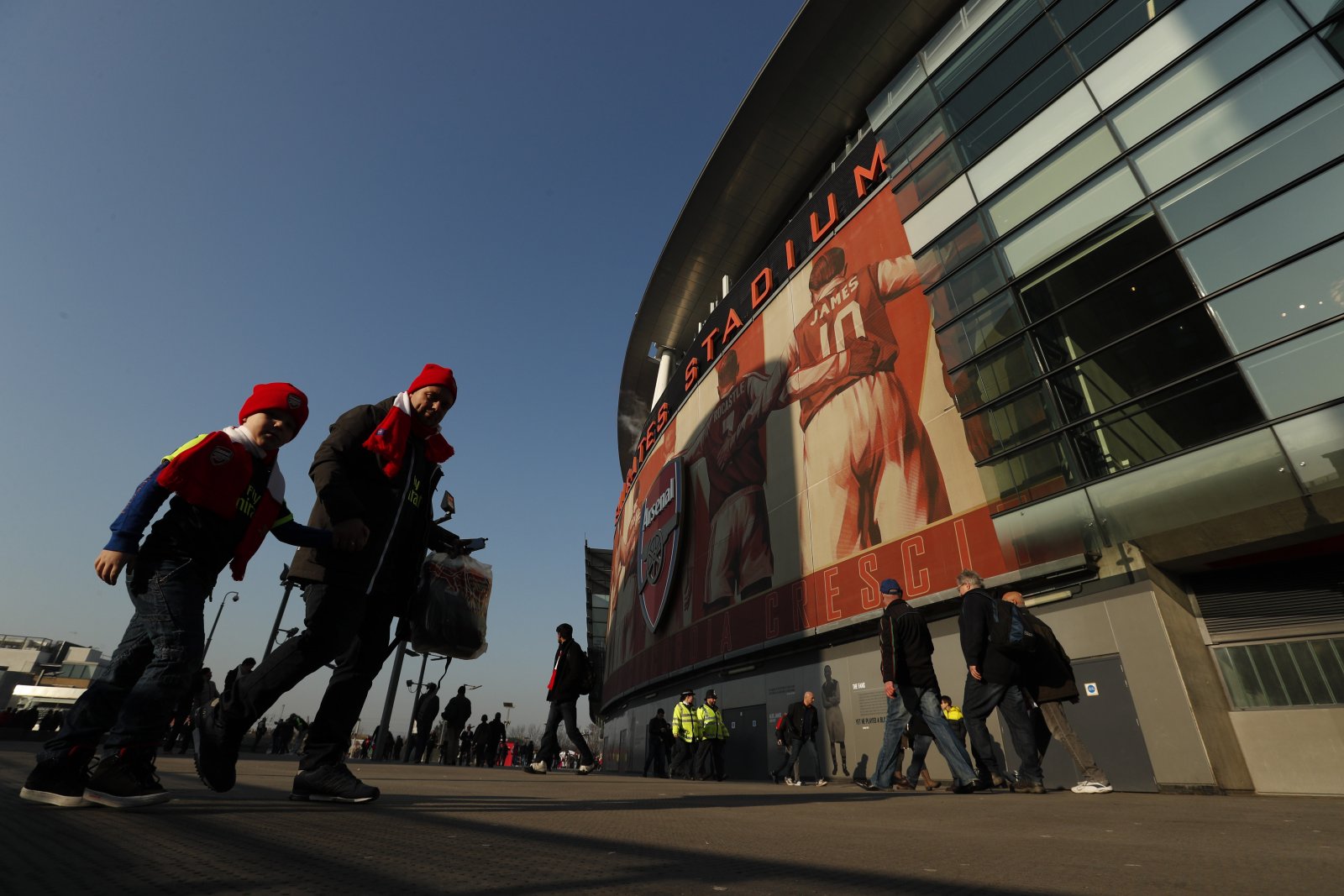 How spoilt are we as modern consumers, offered so much content and technology for free, that not only do we take it for granted, but some of us actively resent people attempting to turn such graft into a viable career or even business? It's hardly a trade secret to reveal that the business model for many digital video businesses is to build a project with sufficient scale and influence to entice brands to sponsor content. Over the years we had several official Manchester United sponsors approach us to help them activate because they're finding it hard to reach fans through official inventory; it's less an indictment on the club and more an endorsement of the engaged audience we nurtured on the channel. So cynics may cry foul but I'm proud to say that on FullTimeDEVILS, partnering with Skype allowed us to offer MUFC fans worldwide trips of a lifetime to witness a game live at Old Trafford for the first time. We also worked with Virgin Media and the Fotball Supporters' Federation to deliver their "Twenty's Plenty" campaign at Southampton this season: another example of a brand writing a cheque to give fans a more positive football experience.
By now you'll have gathered that I'm fiercely protective of what my team and the wider fan channel community have built over the past few years. But despite large, engaged audiences for several channels (Fremantle's channels now garner over 30 million views and 5m engagements per month), they're still a relatively immature niche in a well-established market, and dredging up the Gary Neville quote again, there's still work to be done to persuade some of their validity. I can't deny that the occasional bad apple risks ruining the good work done by many – I've heard of some channels (though probably not the ones you're thinking of) goading fans into semi-scripted rants, presenters feigning support of a big club to attract views and the oft-highlighted fancam which resulted in a lawyer being sacked for his offensive diatribe against opposition fans. I'm excited by the democratisation of content production, but producers need to step up and be aware of the responsibilities involved, whether running a channel from a bedroom or Fremantle HQ.
A producer has a duty of care to contributors and audience alike, to act responsibly both in terms of working practice and content publication. If a contributor's personal well-being is compromised by appearing on camera, reconsider putting them in the firing line. If you're waiting for a defeat because you know views will spike, rethink your content strategy. Offer a range of opinion; empower your audience to submit theirs alongside favoured faces. Set an example in terms of transparency of sponsors and metrics. Build and maintain trust.
So for me, we're at a point where there's a clear need to take the movement more seriously from the inside, to take it to the next level within a professional structure. I'm not suggesting central ownership or a multi-channel network, but a loose network offering advice, best practice, increased opportunity for collaboration, distribution and commercialisation, whether channels are one man bands or commercially owned. Somewhere a young creator, inspired by the success of the larger channels, can call upon for help starting their own. The model has worked for blogs and podcasts in the past and I see no reason why it can't work in this sector. Both Ball Street and Fremantle have attempted to do this themselves in the past but my belief is that it will take an independent voice to pull various parties together for the good of the whole. If someone can do that – and I know that Football's Voice is endeavouring to do so – fan channels will put themselves in a stronger position to be taken more seriously in future.
This year's prestigious SPORTEL convention kicked off in sunny Monaco today, welcoming a host of familiar faces as well as plenty of new ones. Doors opened at 8:30am with businesses
Olympic Champions, UCI World Champions and World Record holders join the new track cycling competition debuting in November 2021 The UCI Track Champions League is delighted to announce that six
New insights from eBay Ads UK reveal the potential for brands to engage with an excited but nervous nation as sports events get back on track  As pubs and indoor