The technology exists to monitor head injury and impact in real time, so why aren't more athletes and clubs using it?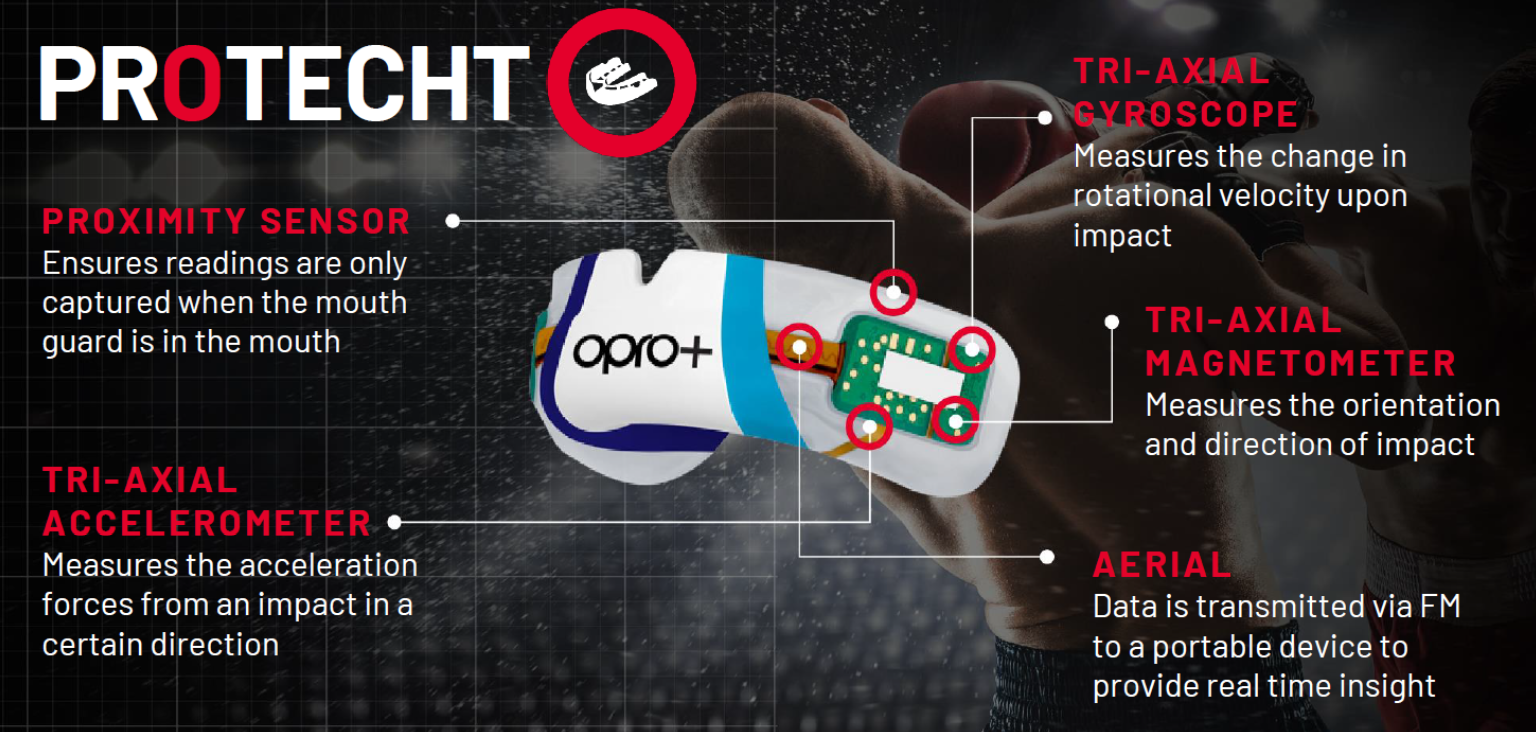 This is the view of Chris Turner, CEO of Swansea based company, Sports & Wellbeing Analytics (SWA), who have developed a system to provide a way of precisely measuring all impacts that occur to the head. Through a chip placed in a mouthguard or mouthpiece it is possible for coaches, managers medics, physios, and strength and conditioning staff to receive precise information – in real time – about the intensity of any collision or head impact that occurs on the field of play or during training, and to take appropriate action accordingly.
SWA's PROTECHT technology was initially developed for elite rugby and is already in use at a number of clubs – including Harlequins, Leicester Tigers, Gloucester Rugby and Ospreys – the technology, which won the 2020 Sports Technology Award for best Injury Prevention and Rehabilitation Technology, can be applied to any sport.
There has been a lot of conversation recently about the damage an impact to the head can cause, and there are, unfortunately, more and more recently retired rugby players being diagnosed with early onset dementia leading to a group of these players seeking a solution through the courts.
Chris said; "In rugby, PROTECHT is already being used by a number of Premiership and PRO14 rugby clubs with very positive effect, but given the number of voices calling for action and the seriousness of the issue being discussed, I believe player welfare would be improved across the sports landscape if more clubs and sports took advantage of this technology and the new insights that it can provide."
With the debate also raging in the world of football about how the sport should mitigate risk in relation to long-term brain illnesses, and with an urgent need to better understand the damage done by repeated heading of the ball, Chris believes the PROTECHT technology would have a hugely important role to play in providing that better understanding.
"We have seen over recent weeks the growing number of voices calling for action to be taken by those who have a duty of care to footballers, such as clubs, FA, PFA, as the link between heading the ball and long term brain illnesses has become clear. What no one can agree or decide upon, however, is what that action should look like, and that is because there is a huge gap in knowledge in terms of what actually happens to the head when impact occurs. Our PROTECHT system can provide that knowledge – and clubs, FA, PFA could start using it right away to monitor what is going on every time a player's head comes in to contact with a ball or another player during a collision. This information is sent live, in real time from the pitch to the sideline.
"The system is not a medical diagnostic tool. It provides objective data on what is happening during any impact that causes the head to move, whether that is a tackle and header or simply a fall. Given the nature of the issues around head injuries, it is critical that the data is accurate and we have spent a very significant amount of time ensuring that our system is just that, with validations by both  Swansea and Stanford Universities.
"However, by having access to the data in real time and also the collective data over time, it enables coaching staff to intervene as appropriate, alter training, rehab and return-to-play programmes for individual players or a whole team in line with the intel provided and in a way which helps to improve player welfare."
Professor Mike Loosemore MBE, who is an expert on concussion and head injuries in sport and advises the company on these matters, says; "This technology is undoubtedly a major step forward in being able to understand head injury and impact. As a result, I believe that its use will significantly increase athlete safety and has the potential to reduce long-term side effects, which are all too common amongst professional athletes."
The second day of SPORTEL 2021 got underway this morning in Monaco. Following on from yesterday's masterclasses, Wednesday played host to a number of conference talks from industry-leading professionals. The
This year's prestigious SPORTEL convention kicked off in sunny Monaco today, welcoming a host of familiar faces as well as plenty of new ones. Doors opened at 8:30am with businesses
After a one-year hiatus due to the impact of COVID-19, the world-renowned sports media and tech convention, SPORTEL, returns to host its annual event in Monaco. The conference will take