What are the real questions we need to be asking about social media marketing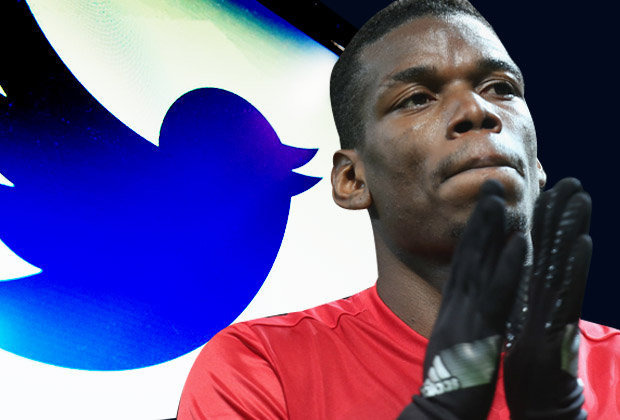 What's the value in social media?
That's not a question many are asking themselves these days. Twitter, Facebook and Instagram have become so ubiquitous that there is simply no getting away from using them on a regular basis: for leagues, teams, brands and indeed pretty much anybody. More than just a place for staying in touch with friends or family, players or fans, these platforms are crucial marketing channels for anyone with something to sell.
More and more, they're also becoming channels for sports teams to monetise their brands and even their fans – selling individual posts or even full-on sponsored content strands like goal gifs, starting XI images and the like to brands who can get their logos on a whole series of Twitter or Instagram posts for an entire season.
All of that is undisputed, and clearly this is having an impact on the brands, teams and rights holders. But how much of an impact?
Taking a deep dive into the social media numbers are social media intelligence brands like Synthesio, who we heard on one of the panel discussions at SportsPro The Brand Conference at Lord's Cricket Ground last week. Measuring the engagements, the reach and the exposure that a post gets is part of the deal these days for anyone running social media campaigns and even sentiment analysis is fast becoming a way of deciding not just which campaigns did well but also how the public thinks about the brands partaking in them.
Beyond that, however, shouldn't there be other ways of deciding with a bit more certainty what's success and what's failure when it comes to social media?
For example, we're (hopefully) beyond the stage where headline follower numbers are meaningful stats anymore – and where engagement rates are what matter.
VR: "Engagements aren't inherently positive, just as followers aren't inherently positive. So we're trying to help brands assess the value of that engagement" #SPTBC18

— SportsPro (@SportsPro) September 27, 2018
And yet, not all engagements are equal, as Vijay Renganathan, Head of Solutions Engineering
at Synthesio points out – surely a bad one should come at a negative cost, rather than a positive addition to the figures? A post saying this is terrible is surely worse than one saying it's great. Otherwise, you could be as controversial as you can, get as many angry comments as possible and still pass off massive engagement.
In a similar vein, what about those engagements themselves? Should the endorsement of just a few followers matter to the exact same degree as a share from one of the platform's biggest accounts? One of the charms of social media is that it's managed to democratise the internet, giving everyone the chance to have a voice and reach loads of people. But the whole point of marketing on social is that you have the chance to really amplify your message to reach more people – surely a Retweet or a share from Beyonce means more than one from me! In turn, a positive reaction from an 'influencer' surely has a knock on effect later on, adding more value to the brand further down the line.
So one thing we should probably be talking about when it comes to social media use by brands, athletes and clubs is this whole debate about where the value is in social media. What is does a successful campaign look like? What are the most important Key Performance Indicators and what sort of evidence can we find for success which isn't just anecdotal, but also goes beyond reach, impressions, engagement etc?
The answers to these questions are probably one of the next big breakthroughs in the space. And they'll help to both qualify and quantify the impact social media can have for sports sponsorship.
Snack Media today announced that its acquisition of GIVEMESPORT will create one of the largest sports publishers in the UK, further strengthening its offering to advertisers, rights holders and independent media owners.
By Daniela McVicker When it comes to sports, great branding is a must. Your brand influences how people see your company or team. It helps you to forge connections with
Article written by John S. Kim, CEO and co-founder of global API company SendBird Social media rose to prominence throughout the world due to its potential for connection. Social channels provided the