The Lessons Football can Learn from Basketball's Summer of Free Agency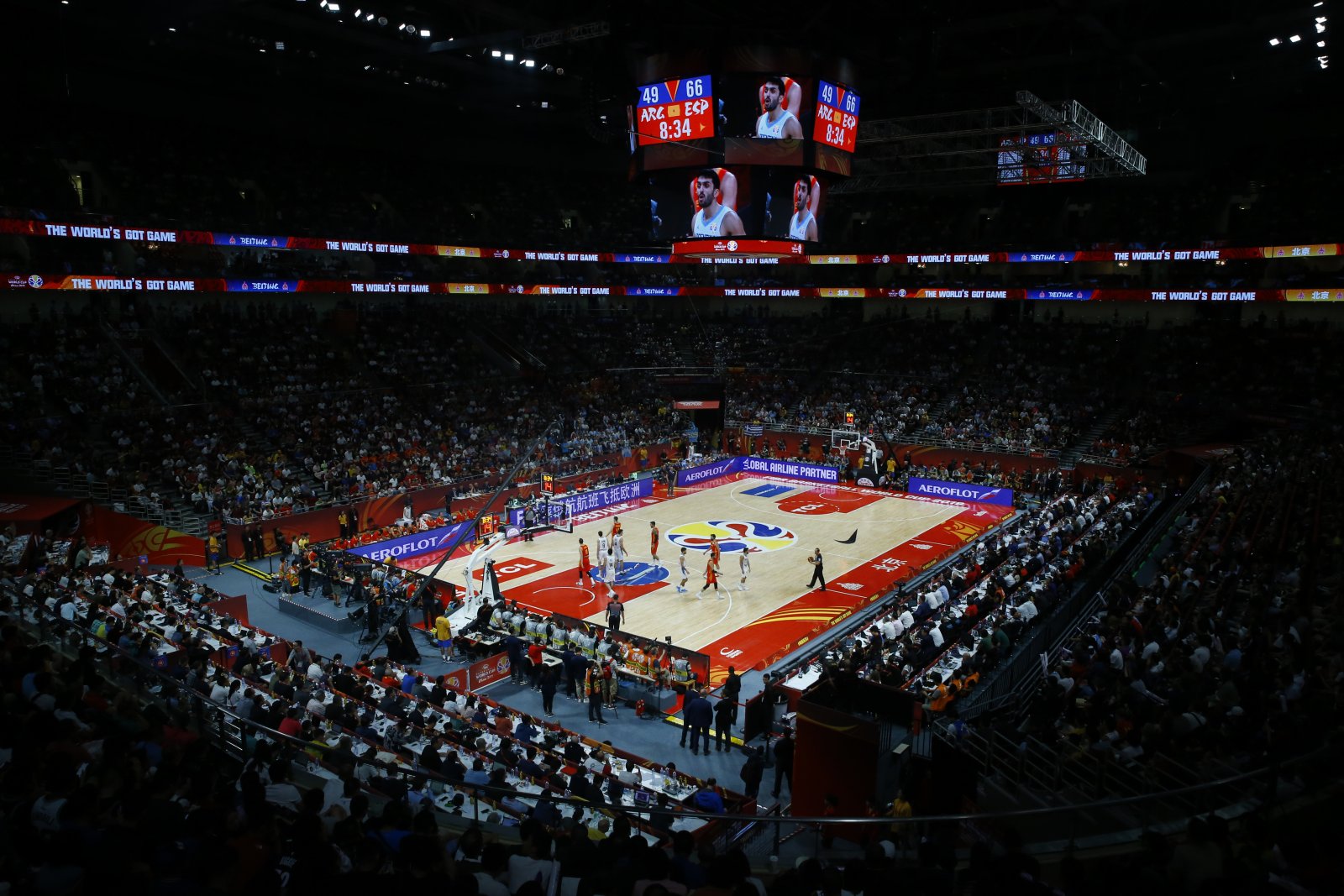 by Joshua Jibulu, Social Media Executive at Vensy
Football and Basketball are mammoth sports. They attract huge global audiences for the best part of the calendar year. All gathered to watch six-foot somethings ferociously compete against one another, displaying unbelievable levels of athleticism, technique and composure. Except football players boast a more diverse assortment of heights. What is there not to like?
Players bring the entertainment factor during the season and are essential to maintaining it during the summer. The transfer window, in particular, which is packed with constant action and energy, is a key element in the afro-mentioned entertainment factor.
Following its spectacular season where the Toronto Raptors clinched the NBA title, the 2019 free agency class proved to be one of the most dramatic in the competition's history. A-list names rumoured for transfers such as Kawhi Lenoard and Kevin Durant dominated headlines, provoking a wild social media frenzy, which kept basketball fans on edge.
The now almost annual ritual of fan excitement and anticipation is what improves each sport's marketability. Silly amounts of investments circulate through them as a result, hence the unbelievable figures for the player dealings reported. 
In a typical football summer, a series of expensive players moves throughout the league generate the majority of excitement and dominate football conversation. But I am sure I speak for many football and basketball aficionados when I say that basketball's summer of dealings eclipsed footballs' in terms of the immersive experience it created for the season ahead, as reflected in social media.
Before going further, it is important to consider that many of football's elite athletes are not simply aggregated into one league, such is the case with the NBA. With many of the world's top talents scattered across leagues within Europe and beyond, 'in-house' transfers of the very best players in a league are much less likely to happen.
One distinguishing factor that allows for the NBA free agency to be so captivating is the league's conspicuous 'trade culture'. Trades between teams, including sign and trade deals, are the norm, it is also a very common practice amongst basketball players to work with each other in trades to build teams from 'scratch'. 
ABSOLUTELY WILD

— Marques Brownlee (@MKBHD) June 30, 2019
We can clearly see the above played out in the formation of this season's LA Clippers, LA Lakers and the Houston Rockets. Take the Rockets for example, who managed to spontaneously nab Oklahoma's Russell Westbrook. The riveting potential partnership of long-time friends Westbrook and James Harden made it possible. Although a difficult move to pull off, it was still achievable due to trades of players, draft picks and friends working with each other. Simply put, the basketball trade required more than money, it was a complex and social process. 
It is no secret football transfer fees have been ballooning at an alarming rate. It would not be far-fetched to believe that more and more players will start to dwindle their contracts into its final years to make it easier for them to move. We can already see this feature in the NBA as player power dominates and player movement feels seamless. 
The problem with football is teams will still look to recoup huge fees on wantaway players looking to run down their contracts in order for a return on their 'asset', such is the importance of money in football. The rise of these transfer fees provides an excellent opportunity for the game of football to innovate and draw more fan attention.
As financial fair play regulates how recklessly a team are allowed to spend, clubs may have to find new ways to get deals over the line if they cannot afford it with monetary powers alone. The beauty of this 'trade culture' we mentioned earlier is that teams can be roped into many types of deals for a more immersive spectator experience. Fans are propelled into a juggernaut of chaos as domino effects occur all over. The result is a more exciting league.
In the most recent transfer window, Manchester United pulled out all the stops to land Leicester City's Harry Maguire in a reported deal I am sure they wouldn't have wanted to pay. In their attempts to sign a replacement, Leicester were reportedly priced out of deals to do so. Now imagine if a collection of trades took place to allow the numerous teams involved to land their targets by sacrificially circulating their talents, easing the monetary stresses involved.
Imagine another footballing scenario where the league's most fabled attackers are fed up with their unambitious clubs, they move on together in a trade deal to fortify a team ambitious enough to experience the glories at the top. The players would almost be building a team from 'scratch' and the storm conjured by that type of move would be near maniac. Fans and journalists wouldn't be able to say enough about the moves that would blow the predictive nature of leagues into abyss.
This is not a call for players to unceasingly hop from club to club but for a more captivating spin on how transfers are operated. For a game that is constantly evolving, a step into this type of territory is possibly not as chimera as some may feel, we already witness a few trades deals in football. 
The spike in fan excitement over the summer, surrounding NBA's 'trade culture' shows fans hold a vice-like grip on the latest news, as anyone of them could be affected. However, it feels as though a culturally motivated change would have to take place to see a change in the future, to possibly unlock even more marketing capabilities for football.
If you're looking for more sports marketing related insights or are looking for inventive ways to grow your sports brand and business, Vensy is an AI-powered influencer marketing agency specialised in leading creative campaigns.
This year's prestigious SPORTEL convention kicked off in sunny Monaco today, welcoming a host of familiar faces as well as plenty of new ones. Doors opened at 8:30am with businesses
Leeds United is the first football club in the world to partner with TikTok to sell official merchandise and replica jerseys. Coinciding with the release of the new rhapsody purple,
The Lewes FC Board is delighted to announce that it has co-opted Sue Anstiss as a Lewes FC Director. Sue has been a driving force for equality in sport for