Tales from the Unexpected – Leaders Week at Stamford Bridge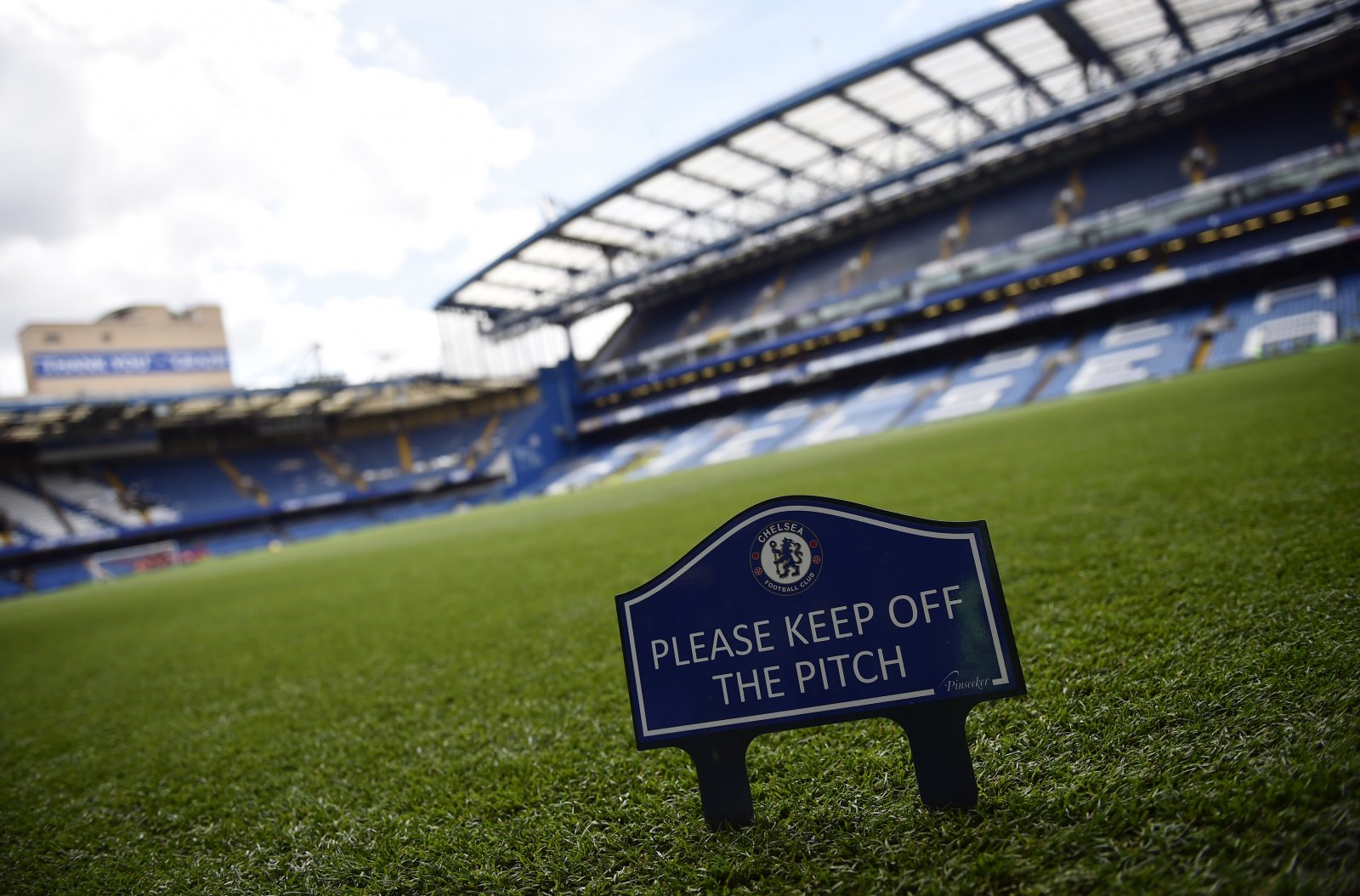 This is a guest post by Richard Denton.
Leaders Week at Chelsea FC is a regular watering hole for 1,500 movers and shakers from all corners of the globe. In its 11th season now, Leaders Sport Business Summit was equally impressive with 30 interviews, panels and presentations from 60 speakers spread across two packed days.
If someone described their organization as 'a portfolio of businesses that create and deliver original content 52 weeks a year to a global audience, committed to family friendly entertainment on its television programming, pay-per-view, digital media and publishing platforms' you would rightly think this was a global sport or sports franchise. In addition, a property that features 550 live shows per year, the most watched YouTube channel in 24 different languages and almost 1 billion views on social media would lead most to assume it was football related. These are the top line figures for WWE or World Wrestling Entertainment, guided by Triple H more commonly known as Paul Michael Levesque, Executive Vice President of Talent, Live Events and Creative. A former professional wrestler, turned business man and chief entertainer for WWE.
Whilst most new entrants in the sport business tend to blind us with a combination of source code and soundbites, Levesque is remarkably refreshing about the WWE product and what they are offering. WWE is 'telling stories about larger than life characters, no different to movie plays, easy to understand, morality, good vs. evil and fantasy conflict'. Where many executives still refer to 'content is king', Levesque believes 'charisma is king' and all WWE performers are individual brands. Just like most sporting organizations WWE has global recruitment programs, searching for new talent who can be developed in the WWE Performance Training Center. NXT is a WWE show that runs 200 times per year and can be compared to College Football in the US. In short, there is something for everyone.
As for distribution and reaching the next generation of fans, OTT is simply another channel. Levesque reminded the audience 'my kids don't realize programs come on TV at a certain time, they just watch online.' Where WWE is often stretching the bounds of reality, the business model is very much down to earth: deliver like sport and resonate like entertainment.
The balance between sport and entertainment is a common theme that challenges many at Leaders, including Megha Parekh, SVP and Chief Legal Officer of the Jacksonville Jaguars, who works with Shadid Khan, owner of both the Jaguars and Fulham Football Club. Reflecting on the differences between the different codes of football, Parekh summed-up the situation nicely. At Fulham, a club with 100 years' heritage and a stadium for 20,000 fans, everyone is watching the match. In Jacksonville, a 25-year-old stadium with capacity for 60,000 we need to provide two swimming pools, a dog park and 19 giant video screens to get the fans anywhere close to watching the game. As most fans know, the Jaguars were one of the first NFL teams to stage an official game day outside the US at Wembley Stadium. Parekh also revealed the game played at Wembley was more profitable than any other in the NFL season for the Jaguars. No wonder Khan wants to buy Wembley from the English Football Association to further market the Jaguars brand!
When it comes to new investments, it is not long before the tech giants enter the picture. Amazon Prime is testing the water with selected partnerships in sport: the US Open tennis (in the UK), NFL Thursday Night Football, Bundesliga Friday Night Football and UFC pay per view (in the US). The business objectives are simple: engage deeper with existing customers and attract new customers. Prime already offers free shipping of Amazon orders, music and video content (think 'All or Nothing' with Manchester City FC). Sport is now an extension of this proposition. But, there is a twist. Providing the same as other media networks is not an option. For example, viewers of NFL Thursday Night Football can choose an all-female commentary team. Or viewers can choose commentators with British accents, which has proven popular in the US market. The message from European MD, Alex Green is simple 'prove yourself and then double down on your investment'.
Learnings from Peter Hutton, Director of Global Sports Partnerships and Programming at Facebook were similar: 'amplify the power of sport to build communities'. In the case of social media, there are four key steps: 1. create content, 2. engage with fans, 3. build the community and 4. monetize. Facebook is experimenting with 'free to air marketing' that can feature as part of the overall marketing mix to re-target fans. Many producers who grew-up with linear TV of 90 minute live matches and 60-minute highlight programmes need to re-focus. Facebook acquired the streaming rights for the UEFA Champions League in Brazil for 3 seasons starting 2018/19. Already Facebook has delivered over 5 million 1 minute views. How many 60-minute TV programs would you need to generate 5 million viewers today?
Hutton acknowledged Facebook does not have all the answers. When deciding on a format for the CrossFit Games, fans were invited to vote in a two-hour session which generated more than 300,000 comments. Trying to accommodate so many different opinions sounds like a challenge. Research confirmed those who commented on the format watched 12 times more content that those who did not comment. According to Facebook, 85% of people under 35 have two or three other activities taking place simultaneously to watching live sport. Paywalls and subscription content is not finding new or younger fans. Free content introduces these fans into sport in a free environment.
If there is one topic that is more visible across the sport business in recent years, it is diversity. The recent partnership between the LA Clippers basketball team and Bumble raised a few eyebrows. According to Bumble's Chief Brand Officer, Alex Williamson, this was not a patch deal but an empowerment initiative to promote diversity and gender equality. The founder of Bumble, Whitney Wolfe Herd was also co-creator of Tinder but wanted to take a different approach with Bumble Date, Bumble Biz and Bumble BFF. The campaign #StrongerwithHer was a success across NBA games in the US and disrupted the male dominated setting creating conversation and awareness about empowering women. With 40 million users signed up to the app, sport is a meaningful platform to drive this initiative. The North Star or ultimate goal for Bumble? to end misogyny. A tall order perhaps but according to Williamson, Bumble was built on proving people wrong.
Traditional sports and newcomers are constantly pushing boundaries searching for creative and different formats. Joris Evers, Chief Communications Officer of La Liga commented: 'before, video games tried to look like TV, now TV tries to look like video games'. If there is one over-riding takeaway from Leaders it has to be 'expect the unexpected' as there will be another paradigm shift within the next five years.
By Daniela McVicker When it comes to sports, great branding is a must. Your brand influences how people see your company or team. It helps you to forge connections with
Article written by John S. Kim, CEO and co-founder of global API company SendBird Social media rose to prominence throughout the world due to its potential for connection. Social channels provided the
By Mike Constanti This series, in partnership with Snack Media, will look at the best football campaigns from advertising to social media on a monthly basis, as Digital Sport evaluates how