Success of Drive to Survive and Virtual Grand Prix series leads to surge in F1 interest amongst 16-35-year-olds, putting the sport on a trajectory which could see over 1 billion people interested in it by 2022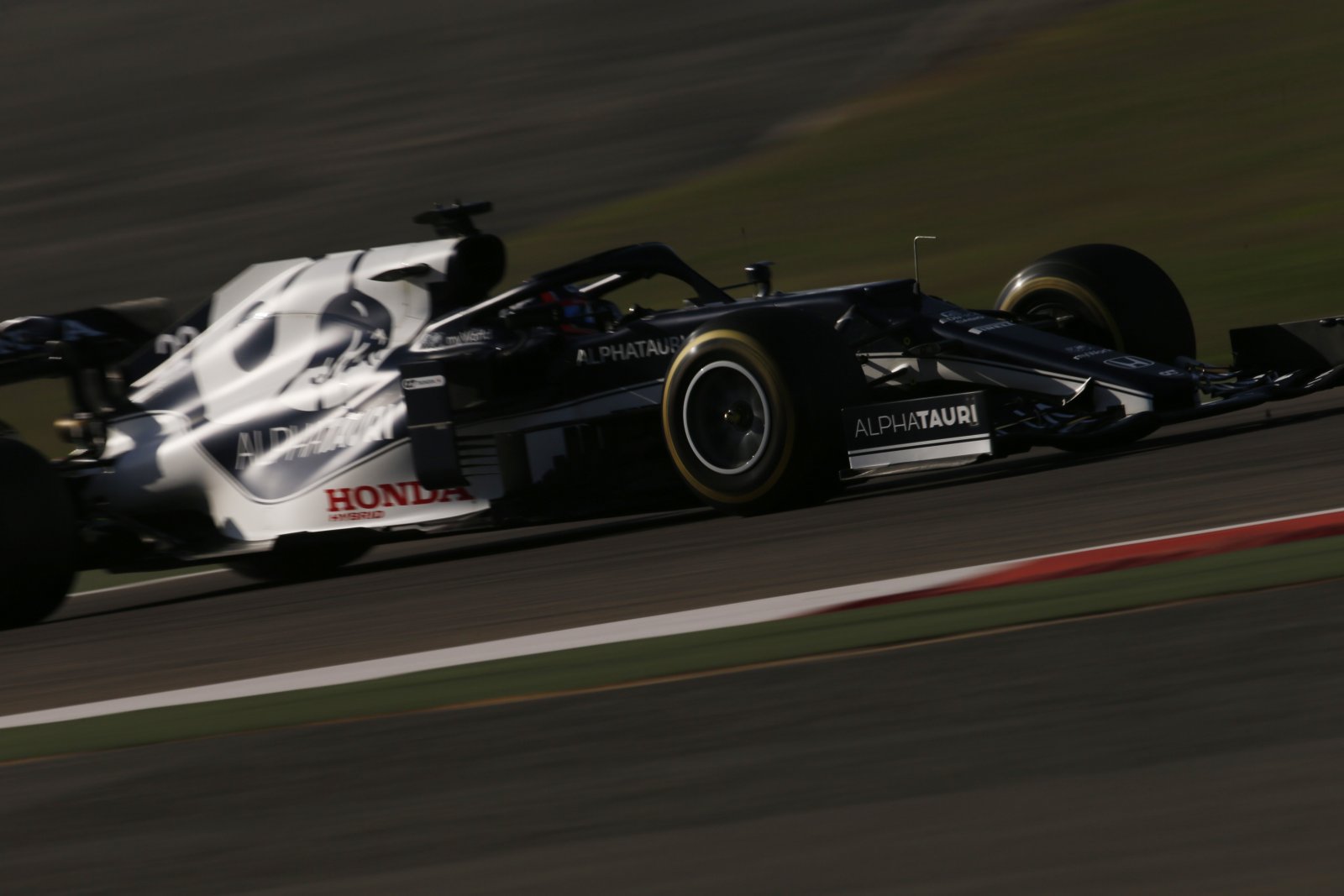 Nielsen Sports data forecasts that world's leading motorsport series is on course to hit a landmark 1 billion people claiming interest in the sport by April 2022
Core F1 markets have seen interest growth of an additional 73 million in the last 12 months
16-35 age bracket the biggest driver of the surge, responsible for 77% of the increase
In March 2020, interest in F1 amongst this younger age band rose from 1 in 4 to 1 in 3, with a spike attributed to the release of Drive to Survive season 2 and the successful Virtual Grand Prix series
Nielsen Sports, the global leader in sports industry analytics, estimates that Formula 1 is on course to reach 1 billion people who claim interest in the sport by April 2022. The forecast is based on analysis of individuals aged between 16-69 in F1's key markets, where interest has risen substantially in the past 12 months, and with significant shifts in its demographic pattern.
This surge in interest is being driven principally by the key 16-35-year-old demographic, with F1 increasing interest levels in younger people by embracing peripheral programming and OTT content such as Netflix's hugely popular Drive to Survive. 2020 also presented F1 with the opportunity to embrace virtual racing, with its young, social media-savvy grid of drivers helping attract new audiences via platforms such as YouTube and Twitch.
F1's pool of interest increased by 73 million people (+20%) last year in ten key territories: Brazil, China, France, Germany, Italy, Russia, South Korea, Spain, UK and the U.S. Nielsen Sports has identified April 2022 as the projected 1 billion landmark, based on a trend of 1.1% monthly growth aggregated across these markets.
The Nielsen Sports data shows that the younger age bracket of 16-35 accounted for 77% of the growth. The younger age band is crucial for the future success of the series, and the results show that F1 is seeing a return for diversifying its output and expanding to alternative over-the-top (OTT) subscription platforms to engage.
While in January 2020 the 16-35 age group accounted for 40% of F1's total interest pool, by January 2021 this had risen to 46%. A key driver of younger fan uptake was F1's off-track activity in March 2020 with the virtual racing series and the second season launch of Drive to Survive on Netflix. Continued digital evolution was key as F1's Virtual Grand Prix series received a total viewership of 33.3million, when F1 moved swiftly to fill the void of postponed races enforced by the global pandemic.
Virtual racing enabled F1 to reach a new demographic with drivers, celebrities and influencers taking part, as well as drawing interest from esports and gaming fans through participants like McLaren driver Lando Norris streaming their activity on Twitch. Meanwhile, F1 opted to host the content on YouTube to cater for its existing, highly engaged viewership on this platform. YouTube accounted for 64% of live virtual race streams across social media. During the series Norris' Twitch following increased by 50%, opening a pathway for more fans to be introduced to F1.

Meanwhile, the continued success of Drive to Survive on Netflix allowed F1 to generate new interest through the increasingly popular sports docuseries format. The increased 16-35 uptake was evident during this March 2020 peak – interest in Formula 1 among the age group rose from 1 in 4 (26%) to 1 in 3 (35%) during this month.
F1 was able to leverage this momentum throughout the subsequent 2020 season, gaining an average of 2.7million new 16-35-year-olds claiming interest each month since.
The series is set to maintain this growth by engaging the 16-35 band through 2021. F1 will be building on its #WeRaceAsOne initiative, launched in 2020, with an increased focus on sustainability, diversity, inclusion, and community. These are areas that resonate with the younger age bracket and will be crucial values to align with new sponsors and brand involvement, as identified in Nielsen Sports' recent report The Changing Face of Sponsorship: 2021 Sports Marketing Trends.
Tom McCormack, Head of Rights Holders at Nielsen Sports, said, "Formula 1 continues to benefit from its strategy of expanding its content offering – through additional peripheral and story-telling programming – which appeals to that 16–35 year old market.
 "The current grid of young, social media savvy drivers, like Nando Norris, is helping to reach new consumers through platforms such as Twitch and YouTube. By embracing these platforms – as well as OTT services such as Netflix, with its Drive to Survive series – F1 is now well-poised to convert newcomers to the sport to long-term fans and generate unprecedented interest levels.
"F1's ongoing commitment to its #WeRaceAsOne initiative, which focuses on sustainability, diversity, inclusion and community, also speaks to that younger demographic who place high value on those issues."
 Matt Roberts, Director of Research and Analytics at F1…
"Nielsen's research is important in the understanding of our sport, and how fans are engaging with it. The increase in interest we have seen is hugely encouraging and reinforces F1 as one of the leading global sports properties. 
"In particular, the growth in interest among 16-35 year-olds shows that F1's commitment to digital, social and E-sports programmes are having a tangible impact."
For more information about Nielsen Sports visit www.nielsensports.com
Formula 1® has today announced plans for the F1® Esports Series Women's Wildcard, a female-only qualification route into the Pro Exhibition, where F1® teams will be scouting talent to add
Leeds United has become the first Club in the world to have players represented as emoji-like characters for their supporters to up their messaging game on WhatsApp and iMessage. Fans
Patrick Reed signs on as latest Castore ambassador New golf collection showcased at US Masters Company opens Baltimore distribution depot to support US expansion Castore, the premium British sportswear brand,