Social CRM & Sport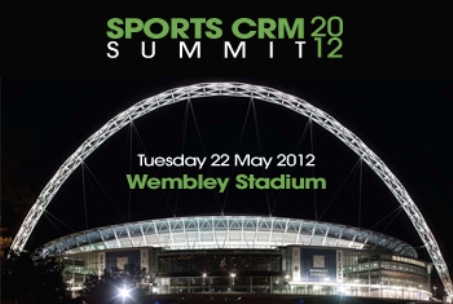 Here is the article I wrote recently for FC Business magazine to coincide with my workshop at Goodform's 'Sports CRM Summit' at Wembley Stadium.  The event was a great one and I will be writing up more from that shortly together with some decks from other speakers.  So here is my take on Social CRM….
To put it into context and attempt to explain a little more as to what it: traditional CRM is about the collecting and managing of customer data and is primarily sales driven. Social CRM is a strategy for customer experience; its conversation driven with sales being a by-product.
Social commerce itself is a multi-billion pound industry with associated sales estimated to reach $30bn in the next five years.  It's massive and an increasingly important part of every industry, including sport.
These last few years have seen every team, governing body, athlete and brand jump onto platforms such as Facebook, Twitter, YouTube and more recently Instagram and Tumblr.  The emphasis has been on building up fan numbers but that isn't enough nowadays.   Facebook itself has moved to encourage pages to look at the recently introduced 'people talking about this' metric, a number taken from the amount of interaction happening on the page through likes, shares, comments, tags, check ins and mentions.  Its becoming a conversation platform, not a(nother) broadcast channel.
Fans now expect brands to respond quickly on their preferred platforms, not have to call helpdesks or write letters.  These are just barriers that take more time than they feel they have.  They want conversation and engagement rather than direct advertising as they become better at filtering out messaging they like from the clutter, and they expect faster responses.
So how can sport make sure it keeps up with the fans? How can we manage limited resources in the most efficient way?
There is no magic formula but there are sensible steps that can be implemented as part of a longer term strategy to best use the new technologies and platforms available.
Most of the headlines we see about sports and social media are about the number of fans gained, such as Kaka passing 10m fans on Twitter or Barcelona being the most followed sports team on Facebook (28m fans).  The other headline we see is around the number of tweets around certain sports events – currently the Manchester derby holds the record at a peak of 13k tweets per minute – which is now being beaten on almost a monthly basis.
Why is this the case?  Well, social media activity has traditionally been owned by either PR or marketing (usually the former), and numbers such as these are easily PR-able and are snapped up by the likes of Mashable and TechCrunch.
But we need to move on from this and realise that there is more to life than these numbers.  Without the link into business objectives, whatever these may be, the activities will never receive the funding they require or gain the results that are desired.
These objectives will not be the same for everyone and thus there is no 'one size fits all' approach that can be taken (despite some of the claims).  There are certainly some good examples of those who have placed customers/fans at the heart of their activities and are seeing the benefits.
A good example within sport comes from Manchester City.  They have placed a huge emphasis on social media, and digital in general, as they look to raise their profile and take on their city rivals as a global force.  This objective is one unique to them and obviously they have resources few can match.
In 2010 they looked to launch a new mobile phone app with their partner company Aqueduct.  Rather than just roll out what they thought fans wanted they did what many are too scared to do; they asked the fans what they wanted via their exclusive blog – cityapps.tumblr.com.  As simple as this is it is still very rare to see in action.  It resulted in some great feedback and a popular app being released.
A strong brand example is Zappos, which has long placed customer service at its heart and goes out of its way to ensure the experience is as great as it possibly can be.  Zappos took this same approach on its social media platforms and it has lead to the growth of its popularity (and sales).
Excellent customer service leads to loyal customers who not only buy regularly, but also spread the word to their friends and colleagues.  They prove that it's not just about the direct sell but the customer experience that then leads on to future sales.
This article was provided by LiveScore 'LiveScore Cup' to take place from 3-6 June in Prague WTA World Number 3 Karolina Pliskova headlines exclusive field  LiveScore, one of the world's
This article was provided by MyCujoo The Live Services product draws upon the company's expertise as a football live streaming platform and its award-winning technology stack to create seamless streaming
This article was provided by Playfinder Playfinder, a sports booking platform that connects amateur sports players to over 5,200 sports facilities across the UK, has seen a 720% increase in