Rupert Svendsen-Cook talks Veloce and the future of brands in the eSports industry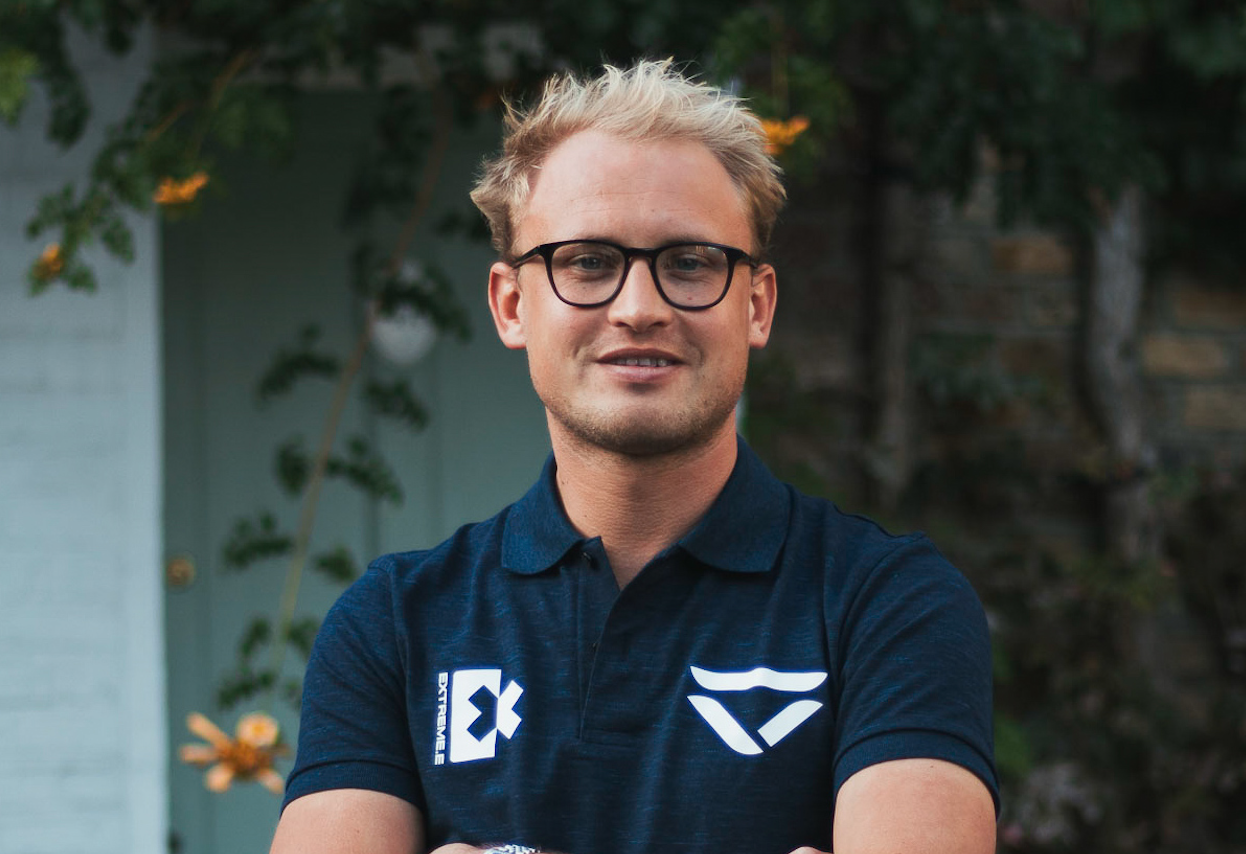 By Shania Bedi
eSports is an undoubtedly booming industry, so much so that the International Olympic Committee have considered including it at future Olympic Games. 
Most of us are aware that eSports are a video-gaming based sports, but do we know much else? How do these teams run, for example? Is there a lot of value in a top-level eSports player? Those unfamiliar with the sport wouldn't be able to rattle off a list of tournaments we associate with eSports in the same way we could comfortably name the Six Nations as a renowned Rugby tournament, or the UEFA Champions League as the biggest European competition in football.

So to learn more, we spoke with Rupert Svendsen-Cook, co-founder of eSports company Veloce Esports, who provided some significant background behind the group and gave insight into how the eSports industry works, starting with his company's role in it all.
"We sign the gamers, have them sign a contract with us, and then we essentially loan them to any of the customer teams that we operate," he explained, giving us clarity over the movement and employment strategies in place for these gamers.

"For example, with Alfa Romeo's eSports team, they are competing in professional online gaming and professional tournaments. For them, we're reaching and engaging with a demographic that Alfa Romeo wants to get to, so that's the whole key with eSports. We do everything from providing the gamers to running and creating merchandise and social channels.

"It's all us to a degree but we are essentially white labelled for whoever our clients are – it all sits within our own ecosystem, so sometimes we have our own teams competing against each other."

Veloce Esports was co-founded by Rupert Svendsen-Cook, Jack Clarke, Jamie Maclaurin and two-time Formula-E champion Jean-Eric Vergne. Giving them a 'grounding' to evolve into a gaming focused company, the eSports company evolved from a motorsport management business when Maclaurin and Vergne became involved.
"We very much look at ourselves as an eSports organisation. Our mantra is very much about credibility & visibility.

"We have our own media network of YouTubers, content creators, broadcasters and streamers all of which are assigned to our media network, which has a viewership of around 65 million views a month on the network."

With figures like that, it's understandable why Svendsen-Cook and his team took up the opportunity to move into this sector, and as he explains further, brands are starting to sense the opportunities as well.

"The viewership and engagement of eSports is the number one attraction for why we're in it in the first place, and why more and more brands are coming into it."

Esports has usually maintained sponsorships with endemic brands – ones that are highly associated with eSports because their products can be used in the industry. For example, Logitech produce headsets and microphones, therefore they are more suited to partner with the eSports. 
However, Svendsen-Cook explained that a growing audience and a more selective, younger demographic has been the catalyst for non-endemic brands pursuing an interest in affiliating themselves with eSports, and despite facing a tough challenge, could be the key to attracting the high-end brands away from real-world sports. 
"Now you're seeing the non-endemic brands, whether it be Monster Energy drinks, sports brands, whatever brands that really want to appear and enter a cool demographic of youngsters between the ages of 16 and their early 20s."

The Veloce Esports owner also identified that targeting a younger audience is one of the main distinctions between eSports and real-world sports, while highlighting that the industry is continuing to expand its growth with its fan base. 
"They're all young (the audience), that's for sure. I think if you want to compare it all to real sport then you'll find the latter's typical fanbase is ageing, dying and in many cases getting smaller.
"The fan base is not as big as it used to be purely because of the way some of the sports are dying out a little bit, but the eSports fan base is really young and we're only seeing growth in terms of the sizes of the fan base.
eSports has been criticised in recent times, with people claiming that it does not require any real physical talent, especially in comparison to real-world sports. However, Svendsen-Cook unsurprisingly would argue the opposite, and insisted that there truly is a high level of talent in the gaming industry as he praised eSports players. 
"My argument really is that a sport is not a commercial sport unless you have an audience, and the audience here is in the millions and really, we view these kids as grand chess masters – they are so talented! 
"Earlier today we had one of our professional Fortnite players in and you can't believe the speed at which he works. His hand-eye coordination is just phenomenal and it's an exceptional talent. It's a talent that the older generation typically wouldn't understand or relate to, but they're just so skilled, it's so impressive.
Svendsen-Cook pinpointed the true beauty of the sport, while hinting that his gamers could be set for the Olympic-sanctioned eSports tournament in Tokyo 2020.
"We've got a few of our gamers who seem to be up for it, so it's a big opportunity. The beauty of it is it's low barrier to entry. In our eyes we might look at something, a game or whatever it may be, and think 'that looks like the real thing', but for gamers in eSports, it is a real thing! It doesn't just look like one, and that has fuelled the growth. 
Digital Sport's Rupert Pratt and Thomas Smith recently sat down with Nielsen Sports Managing Director for the UK & Ireland, Spencer Nolan, to discuss Covid-19's impact on sport media rights
Snack Media today announced that its acquisition of GIVEMESPORT will create one of the largest sports publishers in the UK, further strengthening its offering to advertisers, rights holders and independent media owners.
by Shania Bedi Convergence Tech's Aircast is aiming to become the future face of modern football in their attempts to improve the experience for match-going fans. Their vision of allowing