Rugby World Cup Retrospective: A look back at the RWC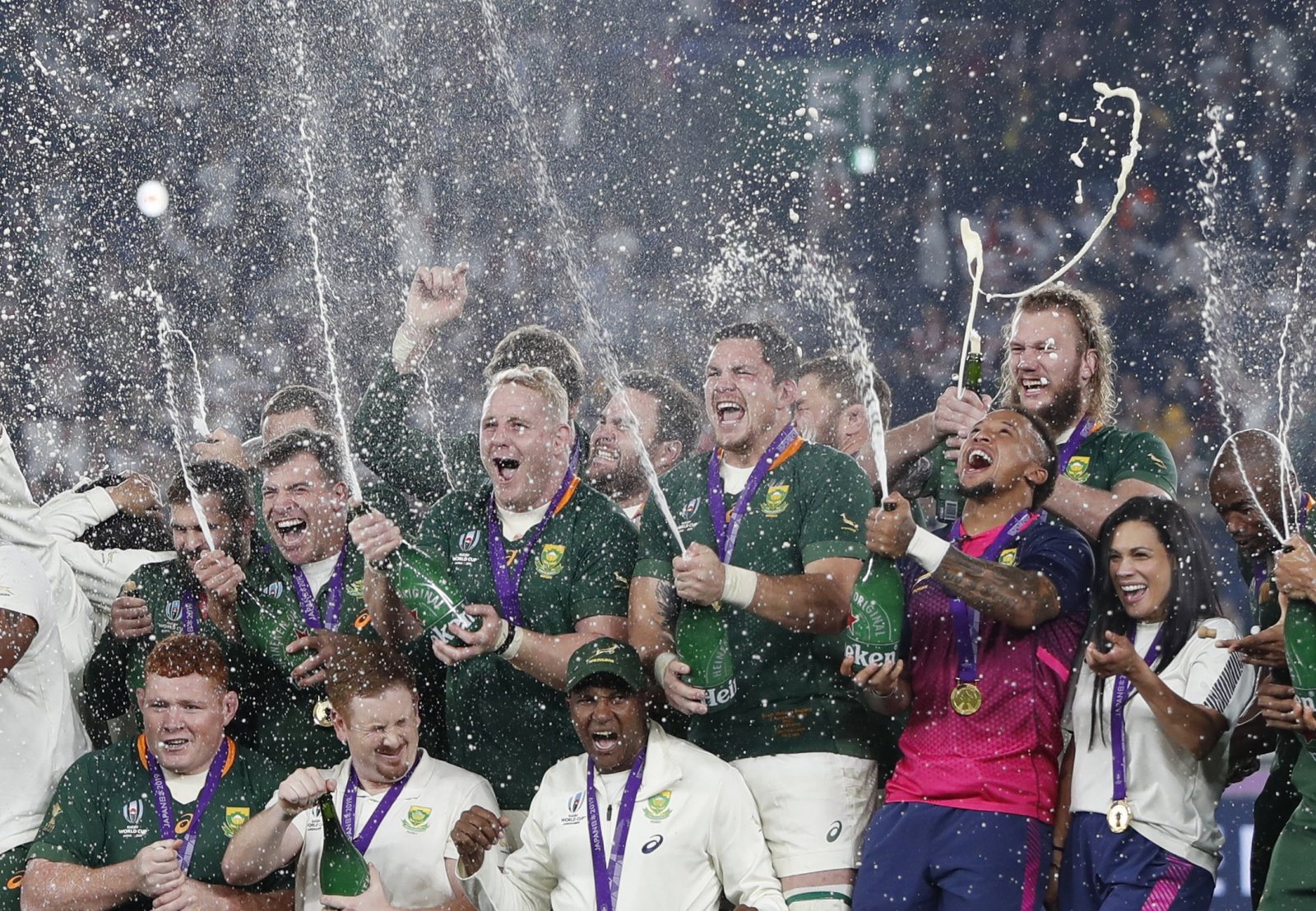 As we prepare to host our Rugby World Cup Retrospective at DAZN in Hammersmith, we want to look back at the wonderful tournament held in Japan, one that saw England fall at the final hurdle after a terrific campaign.
It was a fantastic month and a half that saw the Springboks claim glory at the end of it all, in a country that can somewhat be considered the home of sport for 2019-2020 as Japan host the Olympics in Tokyo under a year after putting on a great show for the Rugby World Cup.
The Japanese side did marvellously themselves both on and off the field, reaching the quarter-finals of the tournament on the pitch, but reaching a huge new audience of Rugby fans off it as well. It was perhaps only fitting that Japan were knocked out by the eventual world champions, led by Siya Kolisi.
The Group Stage
The group stages brought instant excitement: Japan cruised to an opening game win against Russia, while Australia, New Zealand, England & Ireland made early statements as well. But perhaps the most notable of those results in hindsight is in looking back at South Africa's 23-13 defeat to the All Blacks.
The result that really caught the eye of the public came in Japan's marvellous performance against one of the favourites, Johnny Sexton's Ireland. Jamie Joseph, Japan's Head Coach widely tipped to be the coach of the year, masterminded a 19-12 victory against a side who beat the All Blacks in the Autumn Internationals just 12 months ago to send Japanese fans into delirium.
Wales triumphed 29-25 against Australia in a tight encounter, before Japan continued their strong campaign with a 38-19 victory over Samoa. On the 12th October though, controversy struck as awful weather conditions denied Italy's slim chance of qualification for the knock-out stages as their game against the All Blacks was cancelled. Sergio Parisse and coach Conor O'Shea spoke of their disappointment for the team and fans who travelled, as their match was called-off alongside England's contest with France & Namibia's with Canada.
Japan then beat Scotland 28-21 to seal their place in the quarters after a stunning group stage turnout.
The Knock-outs
The quarter-finals boasted some really mouth-watering ties, starting with England's dominant 40-16 display against Australia, later bettered by New Zealand's absolute battering of Ireland, one of the teams tipped to go far at the World Cup. The All Blacks were on fire that day, setting up a semi-final with the British men in white. South Africa flexed their muscles against hosts Japan, knocking them out with a 26-3 scoreline, shortly after Wales overcame a spirited France side who looked exciting and dynamic, but ultimately fell short against the experienced men in red.
Semi-final weekend came along 6 days later, and England had the ultimate test against the All Blacks. The Haka was met by an Owen Farrell smirk and a V-shaped formation facing the World Champions, with a performance by England to match their resolute stand against New Zealand's most notorious pre-game ritual. Eddie Jones' side delivered a 19-7 win after an early try set the side on their way. England were utterly superb.
The other semi-final saw South Africa edge past Wales in a very tight encounter as 19-16 winners, to set up a final between England and the Springboks.
The final came along and England were physically dominated throughout. It was a game of kicking for the most-part, before South Africa found a late try to truly put some day-light between themselves and the All Black-slayers. South Africa were superb, managed the game brilliantly, played to their strengths and picked England off at the end to confirm a 32-12 victory and win their third ever World Cup title, equalling New Zealand's grand total.
It was a tremendous tournament, one where digital played a huge role in keeping everyone up-to-date with the early starts, the breaking news, the highlights and clips, the weather news, and one where sponsors and media partners all had a huge role to play in helping build the stage and coverage that these great sides and Asia's great country deserves.
Come to our Rugby World Cup Retrospective event at DAZN in Hammersmith to discuss the role of digital throughout the tournament with our panellists Ewan Turney (Rugby Football Union), James Abraham (World Rugby) and Shane Whelan (British & Irish Lions). Tickets below!
Olympic Champions, UCI World Champions and World Record holders join the new track cycling competition debuting in November 2021 The UCI Track Champions League is delighted to announce that six
New insights from eBay Ads UK reveal the potential for brands to engage with an excited but nervous nation as sports events get back on track  As pubs and indoor
Formula 1® has today announced plans for the F1® Esports Series Women's Wildcard, a female-only qualification route into the Pro Exhibition, where F1® teams will be scouting talent to add