RFU's Ewan Turney speaks ahead of the Rugby World Cup Retrospective
The Rugby World Cup was won by the Springboks after they fought past hosts Japan, Six Nations Champions Wales and All-Black killers England to win the most prestigious prize in international rugby.
The tournament was hosted by Japan, who aren't typically renowned for their love for rugby, but their national side put on a fantastic display throughout the tournament, beating Ireland and Scotland on route to the quarter-finals.
The rugby was brilliant to watch, with plenty of shocks and brilliant displays, but one of the biggest talking points from a sports industry perspective was understanding the role of digital throughout the competition.
Ahead of the Rugby World Cup Retrospective event at DAZN, we caught up with Ewan Turney, the Head of Content and Campaigns at the RFU, to discuss his take on the RWC, his role throughout it and what he thinks about the role of digital going forward.
Ewan was fortunate enough to attend the World Cup, and gave us his insight on how it was being right there for it. He said: "It was a fantastic experience from start to finish.
"Japan totally embraced the World Cup. People were just brilliant in their kind and welcoming attitudes and were created a fantastic environment for the World Cup to happen in. Then couple that with England performing very well, it was just a very special time to be involved."
Having witnessed England enjoy a storming tournament, Ewan gave us his thoughts Eddie Jones' side, saying that the belief that they could do well was always there, and that the teams triumphs can be vital for the sport going forward.
"They went there with the aim of winning the World Cup, of course they did," he said.
"I think ultimately we lost to a better team on the day, but overall, I think it was a really positive experience and the win over the All Blacks was a real high. I think the bigger picture probably here is about rugby in England and the knock-on effect that the guys performing well over in Japan have on inspiring the next generation of rugby players to come through.
"People who don't usually watch rugby start watching it because of the performances on the field. So in terms of the bigger picture, I think there's a fantastic story there still to tell."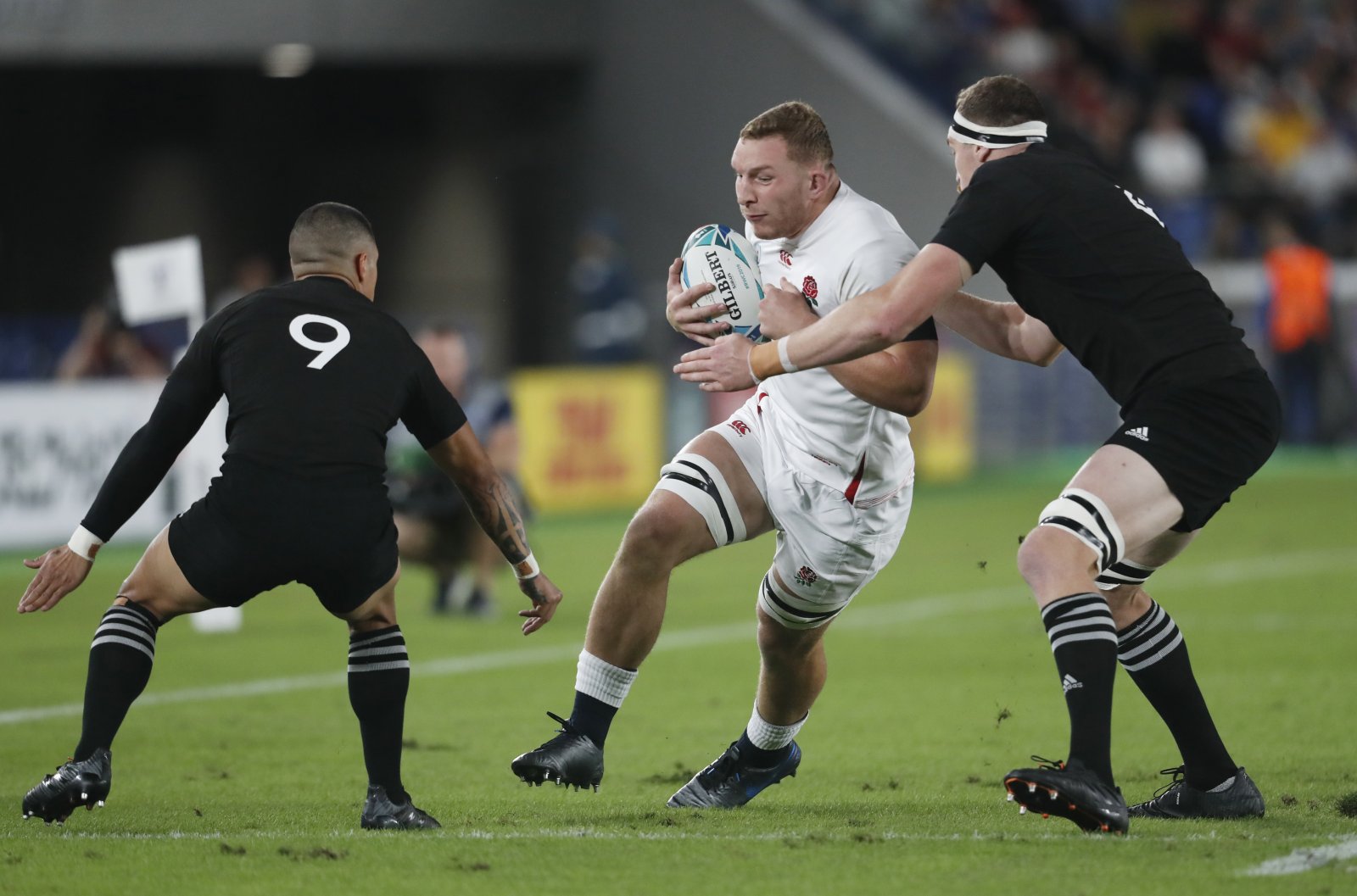 Statistics are already showing a growth in participation in the sport, something Ewan was delighted to address: "We're expecting a growth in participation and initial data suggests that has happened already which is great.
"We know that around 12 million watched the final, and the Six Nations being on terrestrial TV as well also gives us a great window to reach mass audiences there. 
"We really hope that as a result of it more parents will take their kids down to a rugby club on a Sunday, and people who have maybe stopped playing rugby feel they want to go down to the rugby club to watch and get involved in some way, whether it be coaching or refereeing or just supporting.
"We really hope that can happen. Obviously it's early days for us to say definitively that X amount of players have taken up rugby as a result of that, but early indicators would say that the team out there in Japan have inspired a new bunch of players to go and take up the game."
Ewan will have certainly had a great time at the tournament, but he wasn't just there for fun! The head of content and campaigns gave us some detail of the work he did.
"For the World Cup specifically, I was running a campaign we called the 'Rising Sons', which involved a lot of different things, but it was mostly a digital-led campaign.
"Basically, with Japan being thousands and thousands of miles away and with an 8/9-hour time difference over there, we knew that the segment of the audiences that we really wanted to hit was the younger demographic. So we placed a big stall on the digital side of things, social media side of things. So, my main focus leading into Japan was making sure we had everything in place for that campaign to run basically."
Having been conscious of the importance of digital, Ewan gave us more detail and insight into how crucial it was that digital platforms were exposed to the best of their ability.
"I think the role of digital was crucial. I think it's you top of the list in terms of staying in touch with your fans. But when you're in Japan not many people can afford to go over there and stay for any length of time to watch the games, so making them feel close to the team, and getting that loop of support from the players back to the fans, and the fans to the players and keeping them connected.
"The only real way to do that is through digital and social media so it's top of the list for us, and I think top of the list for most nations that went there. Rugby World Cup itself did a great job of all their social media platforms as well. I think digitally rugby took a step up during this World Cup across the board, so I think it's crucial."
Come and listen to Ewan Turney and our panellists discuss the role of digital at the Rugby World Cup on Thursday, 28th November at DAZN Hammersmith.
We're less than a month away from MEI's flagship Major Events Summit, now re-imagined as a virtual event.  Major Events Summit brings together decision-makers and influencers involved in supplying the
We are disappointed to announce that our event 'What's next for OTT?' has been postponed as all events in Telefonica buildings globally exceeding 25 people have had to be cancelled
The ability to stream direct to consumer is something sports fans are craving more and more of. The monetary commitment of a Sky or Virgin package in the UK has