Real Madrid to put fans first as they reveal match-day experience redesign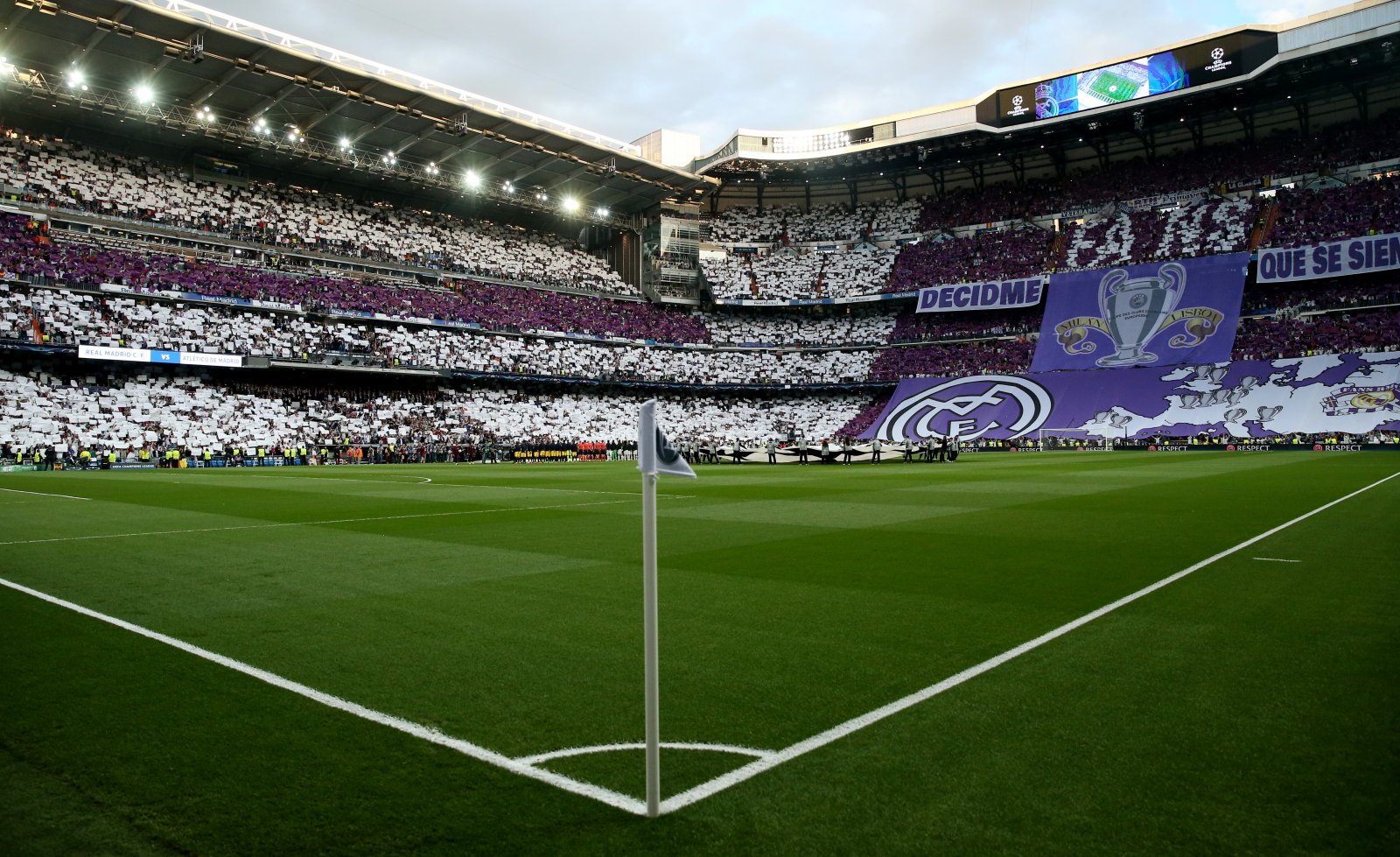 David Hopkinson will be speaking at the World Football Summit along with guest speakers other leaders such as Peter Moore, CEO of Liverpool; Javier Tebas, President of LaLiga; Charlie Marshall, Managing Director of the European Club Association (ECA), and executives representing companies like DAZN, Alipay or Rakuten. The event is due to take place on the 24th and 25th April in Madrid.
The world of sport will have turned their heads at the announcement of Real Madrid's upgrade plans for the prestigious Santiago Bernabéu.
One of the most famous stadiums in the world, based in the heart of Madrid, will be refurbished and modernised to keep up with the footballing times, looking to reinvent the match-day experience and further develop the brand of one of the biggest sports clubs in the world.
The Bernabéu was originally built in 1947 and has been the home of the Spanish giants for 72 years.
In an interview with the World Football Summit ahead of their international event in the capital of Spain on 24th and 25th September, David Hopkinson, Head of Global Partnership at Real Madrid, spoke of the impact the new stadium can have on the club moving forward.
He said: "If you look at the history of this club, over the past 117 years, what a huge turning point was the construction of the Bernabéu. It unlocked new chapters of growth in the club's history. And we are going to do the exact same thing here."
The club is looking to change the way football fans consume the sport when they go to matches, trying to innovate and enhance the match-day experience when pitch-side. Madrid, who have always been a leading brand on and off the pitch, are now looking to deliver a dynamic and fresh stadium design to show off to the world.
"This will be a true modernisation of the facility," he continued.
"Retractable roof, premium amenities, whole different suite of fan experiences and unlock everything that we can do digitally to change the way our fans experience the match. I think this is going to be a pivotal moment in the long history of this club."
Hopkinson has no doubt about the stadium's potential, stating: "I think this building is going to, once it's completed, change the face of football globally and certainly change the face of Madrid, both in and outside of sport."
The Santiago Bernabéu is notorious around the world, so fans will be happy to hear Hopkinson reveal that there had been no plans to rename the 80,000+ seater ground.
The Head of Global Partnership explained: "I think anything is possible, but we are not working on that right now.
"My personal view is that we have an extraordinary set of revenue opportunities that don't involve changing the name of the stadium. I'm not sure if putting a corporate name on would be the right thing, in fact it would probably be the wrong thing.
"There are certain venues around the world that are so iconic, such as ours, Old Trafford, Madison Square Garden, they won't benefit from a corporate name. My belief is that Estadio Santiago Bernabéu is one of those."
It's refreshing to hear that a sponsor isn't set to strip the ground of it's name which holds so much history, tradition and weight behind it.
A club whose new stadium is likely to be renamed, though, is Tottenham Hotspur's. The club unveiled their beautiful new home to the world in April 2019, enjoying their first competitive game in a 2-0 win against Crystal Palace.
The North London club, whose stadium is designed to welcome NFL American Football matches with a retractable pitch as well, are looking to create a more 'Americanised' experience by opening more facilities including drinking areas, bars and music to create more of an atmosphere before and after games, not too dissimilar to the model being described by Hopkinson.
The idea is to follow a model that's worked successfully across the pond: in that a fixture becomes more than just a few hours of sport, and more a full-days worth of entertainment.
Hopkinson, who used to work in North America with Toronto Maple Leafs Hockey Club and the Toronto Raptors basketball team, has said the club will look to discover a model going forward that fits the audience of the Madrid fanbase.
"We ran very different shows, very different entertainment experiences. At the NBA experience: lots of music, high energy, dance team, mascot, a traditional NBA show. But a hockey show is different, the music is different, the mascot use is different, no dancers," he explained.
"I think what we need to do is see what works for this audience. I think that we will try some things, and I think some things are going to work very well right out of the gate, I think some things will work well over time and I think some things won't work, that the audience will just reject. I think this will be a learning experience for all of us."
It remains to be seen whether this model can really take off in England. From a supporter's perspective, how often do we seen fans leaving early to catch the last train home? Clubs are reinventing the match-day experience with Tottenham Hotspur and Real Madrid firmly leading the way.
The next Digital Sport London event will take place at Lord's Cricket Ground on September 9th. We'll be talking about the future of cricket with Owen Hughes, Nissan; Chris Hurst, ex-BBC and ICC; and Andy Muggleton, MCC.
Get your Early Bird ticket discount below!
This year's prestigious SPORTEL convention kicked off in sunny Monaco today, welcoming a host of familiar faces as well as plenty of new ones. Doors opened at 8:30am with businesses
Leeds United is the first football club in the world to partner with TikTok to sell official merchandise and replica jerseys. Coinciding with the release of the new rhapsody purple,
The Lewes FC Board is delighted to announce that it has co-opted Sue Anstiss as a Lewes FC Director. Sue has been a driving force for equality in sport for