PSG use digital LED boards to bring different ads to different countries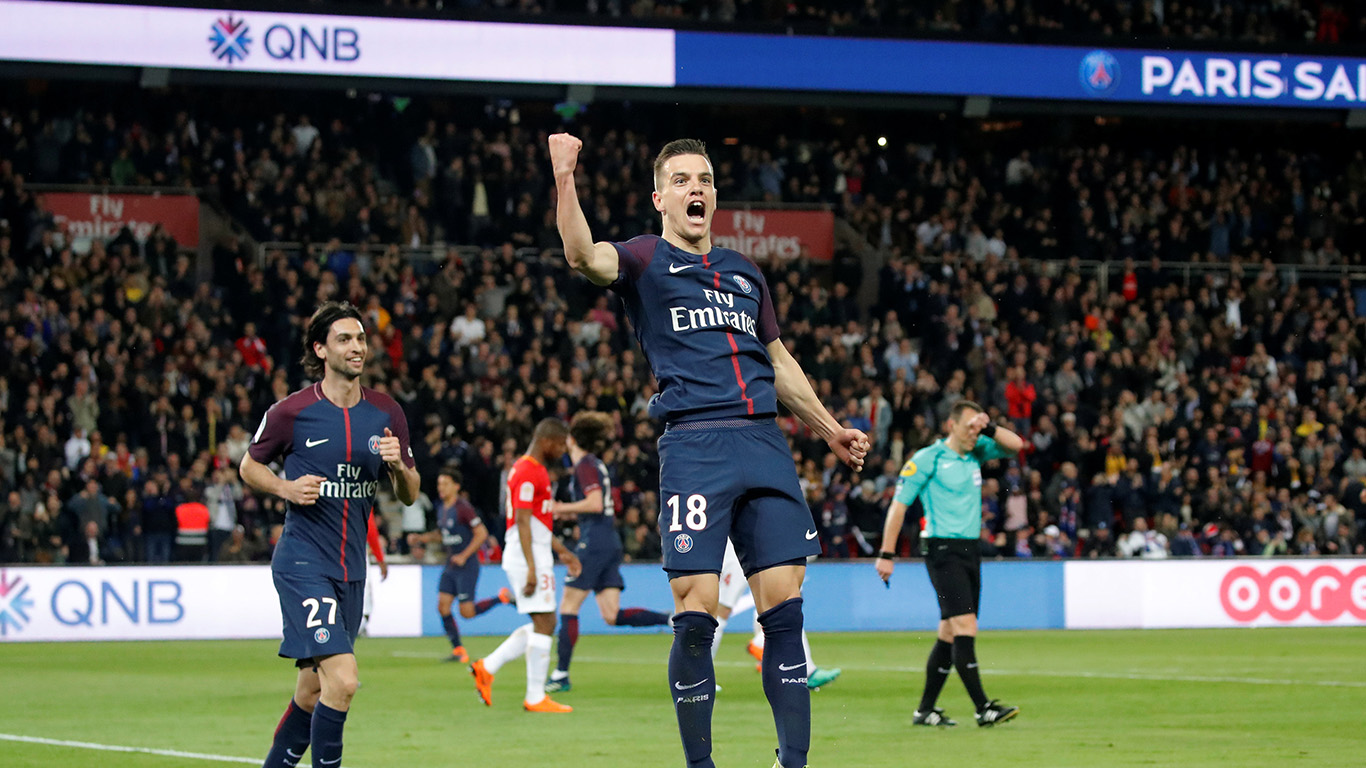 As part of their clash against Monaco on April 15th, the French champions became the first sport club in France to offer to their partners personalised ads on the LED boards of Parc des Princes according to broadcast location.
In details, Paris Saint-Germain have teamed up with AM Sport to run Digital Overlay technology for home games following four years of development. This technology allows advertisers to localise their ads on LED boards around the pitch in order to propose the right message to the right audience.
For example, during the game against Monaco, some of PSG's partners like beIN Sports, Ooredoo, QNB and the club itself were able to adapt their ads in English, Arabic and Bahasa for viewers in Middle East and Indonesia defining the perimeter of the message.
The Executive Vice President Business Operations of PSG, Frédéric Longuépée, wants to propose to club's partners the best technologies and visilbilty possible: "Digital Overlay will revolutionize sport marketing. It's an answser to the growing internationalization of club's audience. This technology allows us to improve our visibility, to offer new marketing rights to our global sponsors and to find new opportunities for brands interested in local sponsoring."
For the club, this activiation makes sense as part of its international strategy. PSG's Ligue 1 games are broadcast in 54 countries across the world generating more than three million viewers per game. A large audience which might be interested in the club's sponsors thanks to adapted messages and which can feel more close to the club with a common language.
For PSG, the next step could be China. Indeed, with the new deal between the French football league and the Chinese state television broadcaster CCTV, 400 millions homes in China could be reached by Ligue 1 during the next three seasons.
The French champions are not the first in Europe to use this kind of advertising techonology. In Germany, Borussia Dortmund have recently started to change perimeter of ad boards to bring relevant advertising to fans depending on the geographic location in which they are watching. In Spain, Atletico Madrid did the same allowing for different advertisements to be seen in different territories simultaneously on boards.
With more and more football viewers outside Europe, especially in Asia, this LED board technology looks like a must have for clubs who want to be more visible internationally getting global engagement, notably if they deal with sponsors having business interests in different places of the world.
Similar to the various Twitter accounts per language, localised ads during games should reinforce the existing regional strategies inside clubs to satisfy fans worldwide as well as sponsors.
The second day of SPORTEL 2021 got underway this morning in Monaco. Following on from yesterday's masterclasses, Wednesday played host to a number of conference talks from industry-leading professionals. The
This year's prestigious SPORTEL convention kicked off in sunny Monaco today, welcoming a host of familiar faces as well as plenty of new ones. Doors opened at 8:30am with businesses
After a one-year hiatus due to the impact of COVID-19, the world-renowned sports media and tech convention, SPORTEL, returns to host its annual event in Monaco. The conference will take