Perceptions of esports are changing as video games are integrated into schools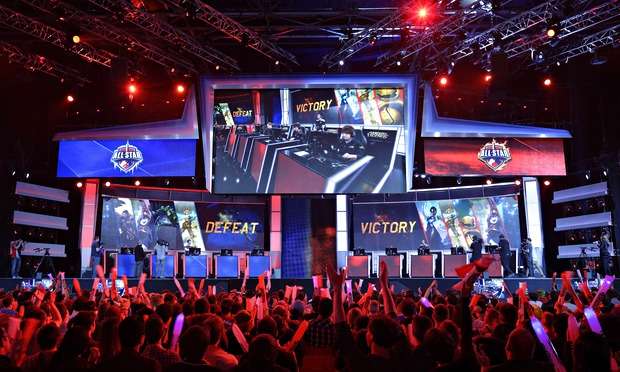 Nintendo Labo – the cardboard construction kit for the Nintendo Switch – is now appearing in schools as an education tool.
Nintendo Labo, released last April, allows kids to try their hand at building and elementary coding. The kits come with cardboard cutouts that are used to construct various items, such as fishing rods, motorbike handles, pianos, and robots, that can then be used for games.
Now, Nintendo has partnered with Institute of Play – an American nonprofit organisation whose goal is to enhance education by incorporating play – to give young students in the US the opportunity to build and use Nintendo Labo creations in class. After completing a trial run in the north east of the country, they will begin a five-month program in which they will distribute Nintendo Switches and Labo kits to 100 schools across the United States.
Arana Shapiro, Co-Executive Chair at Institute of Play, said: "We were really taken with its kind of unique ability to bring together hands-on design technology with gaming."
Many students are indeed "hands-on" learners, and it can be difficult to give students opportunities to learn by doing something, instead of just listening or visualizing.
Reggie Fils-Aime, President and COO of Nintendo of America, added: "We see this as a great set of foundational experiences, that then could be further pushed on within the classroom, especially as the students get older and take more advanced classes and have more advanced experiences."
Building with Nintendo Labo gives students the opportunity to experiment with topics such as engineering, coding, and other STEAM subjects, which could give them the interest and basic understanding of those subjects that they would need as older, more concentrated students.
Nintendo and @InstituteofPlay are teaming up to bring #NintendoLabo to elementary classrooms nationwide to promote basic STEAM principles and help make learning fun! #NintendoLaboClassroom

Learn more: https://t.co/4WToww7lh4 pic.twitter.com/8fPjbRRRkA

— Nintendo of America (@NintendoAmerica) October 23, 2018
Using technology in the classroom is a trend that is growing quickly, with many schools already supplying their students with tablets in order to facilitate assignments and utilse technology that is available to them. But the effect this could have on esports is important. Now, even using video games as a teaching method is not a new trend.
Teachers have used computer games to teach subjects like maths, science, and spelling for years, but as games become even more prominent in children's lives, teachers might need to push for their integration in schools.
While it is true that electronics can cause distractions in the classroom, esports – or just gaming without the competitive element – can also be a hugely beneficial education tool. Nintendo and the Institute of Play are showing schools around the US that using a method of teaching that students already use for recreation interests students in learning, and hopefully starting a trend of including video games in education.
Video games not only have the potential to teach students about academic subjects, but they develop soft skills as well. The program that Nintendo Labo and Institute of Play will help children develop collaboration and problem solving skills as they work in groups. Any video games that involve team playing, including esports, has incredible potential to teach people of all ages improve those skills.
A few weeks ago, @Ashland_Univ became the first college to offer a @FortniteGame scholarship. This week, @esports_ashland signed its first #Fortnite player. Meet Devin Sharp: https://t.co/wel9FGWZ2v pic.twitter.com/UgxDv2mych

— ESPN Esports (@ESPN_Esports) May 25, 2018
This comes on the back of a new trend in some schools, who have even set up esports teams and clubs, where students can go in after school to play, watch, or get otherwise involved. Going to after-school activities helps every student learn more, whether its information about an actual subject or development in skills like collaboration. Some schools are even offering esports scholarships that students can win.
There are many ways in which video games and esports can be integrated into education, and all of them seem to be beneficial to students in some way. It just goes to show that esports are growing in popularity, and show no signs of stopping. Esports are changing how we think of sports and what defines an athlete, but in order to grow the relatively young sport among the more established sports, grassroots participation – perhaps in schools – is important, and changing perceptions through initatives like this is paramount.
New Strategic Partnership and Multi-Faceted Relationship Spans Esports Programming & Event Production  First Collaboration To Debut at BLAST Premier Global Final on January 24, 2021 VENN, the global media network
Espo, the fan engagement platform that rewards collaboration between world-class esports teams, players, fans and sponsors, has expanded its roster of team partners with the addition of 3 international organizations:
Crowdfunding Initiative further Engages Global Fans and Esports Audience Partners with Crowdcube to offer fans the chance to own a piece of the company Fnatic, a leading global esports brand,