ONE Championship founder on 2018 expansion, Conor McGregor and promoting 'Asia's greatest cultural treasure'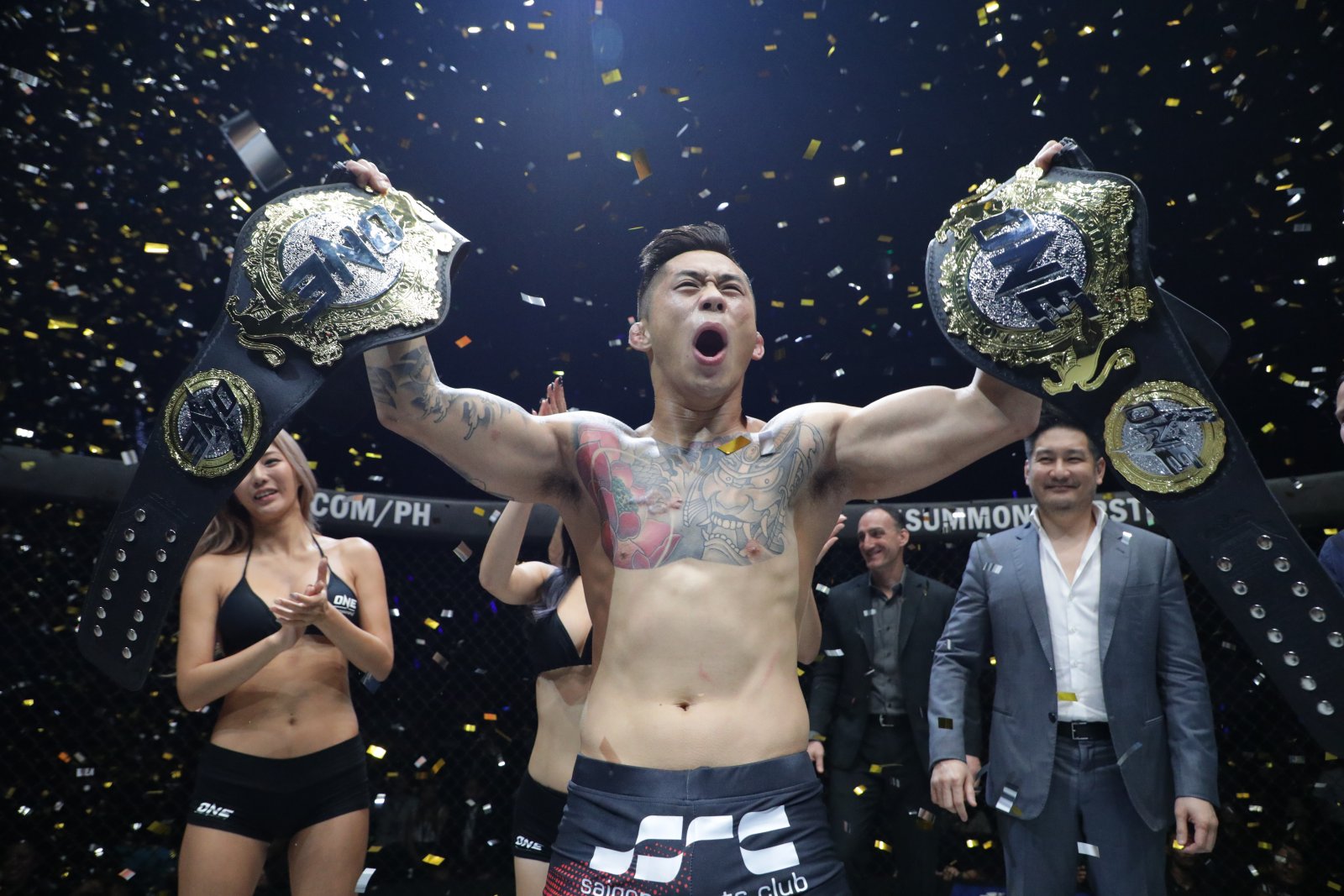 Richard Clarke is a sports digital consultant, who blogs at MrRichardClarke.com and tweets @MrRichardClarke. He is also the Digital and Social Media correspondent for SportBusiness International.
ONE Championship is the stellar sporting success story you rarely read about in Europe.
Founded in 2011 by Chatri Sityodtong, the martial arts competition quickly grabbed a foothold in Asia and is now set for rapid expansion.
Recently, they announced their 2018 schedule. They will host a record 24 events across the continent, including the larger cities in China for the first time plus country debuts in Japan and South Korea. Shows will be broadcast in 128 countries, with a soaring peak-rating, meaning their reach should comfortably exceed the one billion people that ONE Championship estimated this year. Meanwhile, on social media, impressions have grown 23-fold since 2014 to 8.3bn while video views have grown 4800 times.
I met Sityodtong in a hotel just off Orchard Road, Singapore, near ONE Championship's HQ, where he outlined how the venture started, where they are going and, importantly, what they will never be.
"I launched ONE Championship with the very simple idea that every region of the world has several multi-billion dollar sports media properties, except for Asia," he said.
"If you go to North America there's NFL, NBA and Major League Baseball. If you go to Europe, there's the Premier League, F1 and the Champions League etc. But if you come to Asia there's literally nothing on a Pan-Asian basis. There's IPL, but that's India only. I wanted to create Asia's first multi-billion dollar sports property to celebrate its greatest cultural treasure – martial arts – and the values of integrity, humility, honour, courage, strength and discipline. I wanted to celebrate our history, our culture and our values."
Those ideals mean Sityodtong bristles at comparisons with UFC and, more pointedly, with the way his version has been labelled as a result.
"A lot of journalists ask me that question and I don't like it because I don't feel like we fall into that genre of 'MMA," he said. "That's an American word made up by an American organisation. We are an Asian organisation celebrating Asian, martial arts, and all its deep-rooted values.
"Both organisations have phenomenal athletes so it is the best of the West the best of the East. That is how I would put it.
"Of course UFC has a longer history but I think we're the only two giants in the combat sports world so I would say it's very much like Apple and Samsung or Alibaba and Amazon. There's a western version and there's an eastern version."
He went on: "But we differ from every other major combat sports organisation in the world because they focus 99% on the fight. Our western counterparts typically promote aggression, violence, blood sport, hatred, disrespect and controversy. It's negative energy in order to sell the fight.
"Our whole DNA is about unearthing incredible life stories that can touch humanity. It's not about fighting it's about the fighting spirit and conquering adversity. Our counterparts are [about] fight promotions, we are [about] humanity promotions."
To that end, Sityodtong selects his fighters using three equally-weighted criteria – human characteristics, athleticism and marketability. Humility and respect are crucial, that is why the Harvard Business School graduate has stated he would never sign Conor McGregor even if the Irishman became were available.
Instead, they promote fighters like Aung La N Sang, who became ONE Championship's middleweight champion earlier this year.
"He is by far the biggest sporting hero in the history of Myanmar," said Sityodtong. "Myanmar has a unique history. Until about seven years ago it was a closed country so, to my knowledge, they'd never participated in international competition.
"N'Lang was a refugee who left when he was 14 and emigrated to America. He never thought he'd go to go back. But he loves martial arts and we thought there was an opportunity to have him back in Myanmar. We spoke with the government and smoothed everything out.
"At that stage, I didn't know he was going to win the world title. I just thought it would be great to have an athlete from Myanmar. He was a 10-1 underdog when he won the title against the undefeated Russian, Vitaly Bigdash. Six months earlier months he'd lost to him.
"But he is humble and after he won he said something totally unscripted live on free-to-air TV. He just said 'I'm not talented, I'm not fast, I'm not strong but with you Myanmar I have courage strength and respect, and so together we are world champions'.
"Our social media went ballistic. About half an hour later we put out the video and almost instantly it had 80,000 shares and 3m views.
"And that is the unique about ONE Championship. You have local heroes on the global stage who inspire nations and celebrate Asian values.
"I think that is our very special formula. It's not about fighting or violence or what separates. It's about unifying people."
* You can hear more from Chatri Sityodtong on the first episode of Richard Clarke's new podcast Sport – Digital and Social on iTunes http://bit.ly/MrRCChatri or at www.MrRichardClarke.com.
by Christian Holzer, Managing Director at Sportec Solutions How has the collection of sports data changed? How does its application feed into decision making? And what's next for the industry?
By Andy Turner, Partner at Mercer & Hole Whilst VAR is providing football with some on pitch challenges, another three-letter acronym, FFP, is providing some off-pitch challenges. The January transfer
By Shania Bedi This season has marked a new beginning for modern-day football as Amazon Prime Video became the third UK-accessible service to provide us with Premier League coverage. Prime