Not the time for posts: What do players do on social media when results go wrong?
This is a guest post by Atheer Al-Salim, Senior Social Strategist, Ear to the Ground – The Sport & Music Agency Powered By Fan Intelligence.
Over the past few years, Manchester United fans have become accustomed to seeing Juan Mata's weekly blog post land in their inboxes each and every Monday morning. This week's post was no different but the content was shorter and more sombre than usual.
"Today, my blog post is shorter than usual. In fact, it isn't really a time for posts. I want to thank all of you who support us during these tough times. I understand your frustrations."
The timing of Mata's blog comes just a week after Paul Pogba was very publicly reprimanded by Jose Mourinho in their on-going war of words for sharing an Instagram video of himself laughing and joking during Utd's EFL Cup defeat to Derby County. The post drew similar criticism from Man Utd's fans too – not just because of the result, but also because of Pogba's erratic form.
It's easy to understand Mourinho's frustrations given the problems Man Utd are facing – both on and off the pitch – but he is not alone in thinking social media has become a problem in the modern ga
Indeed Pep Guardiola has experienced problems of his own and recently reprimanded Pogba's international colleague, Benjamin Mendy, who arrived at the club three hours late for treatment, despite posting photos from the Anthony Joshua fight just hours earlier.
Mendy has taken the criticism on board and is now limiting his use of social media at both training camps and on match days.
"I know the fans love it," said Mendy, "but the manager is the chief of the team, so when he says something I have to listen to him. Every player understands this. Maybe it's true, maybe it's not true. But I trust him. He has more experience than the players."
I think it's fair to say that we're unlikely to hear Pogba come out and say anything similar about Mourinho anytime soon.
Guardiola spoke out again this week on the impact of social media on the modern game and said it is to blame for causing friction between players and managers.
"The characters are quite similar or the same," he said. "Competitors are competitors. Nice guys are nice guys. The egos are the same. The only difference is social media. Now it's more popular. Before, nobody knew what the players did inside the locker room or outside. Now everybody knows everything."
And here lies the problem.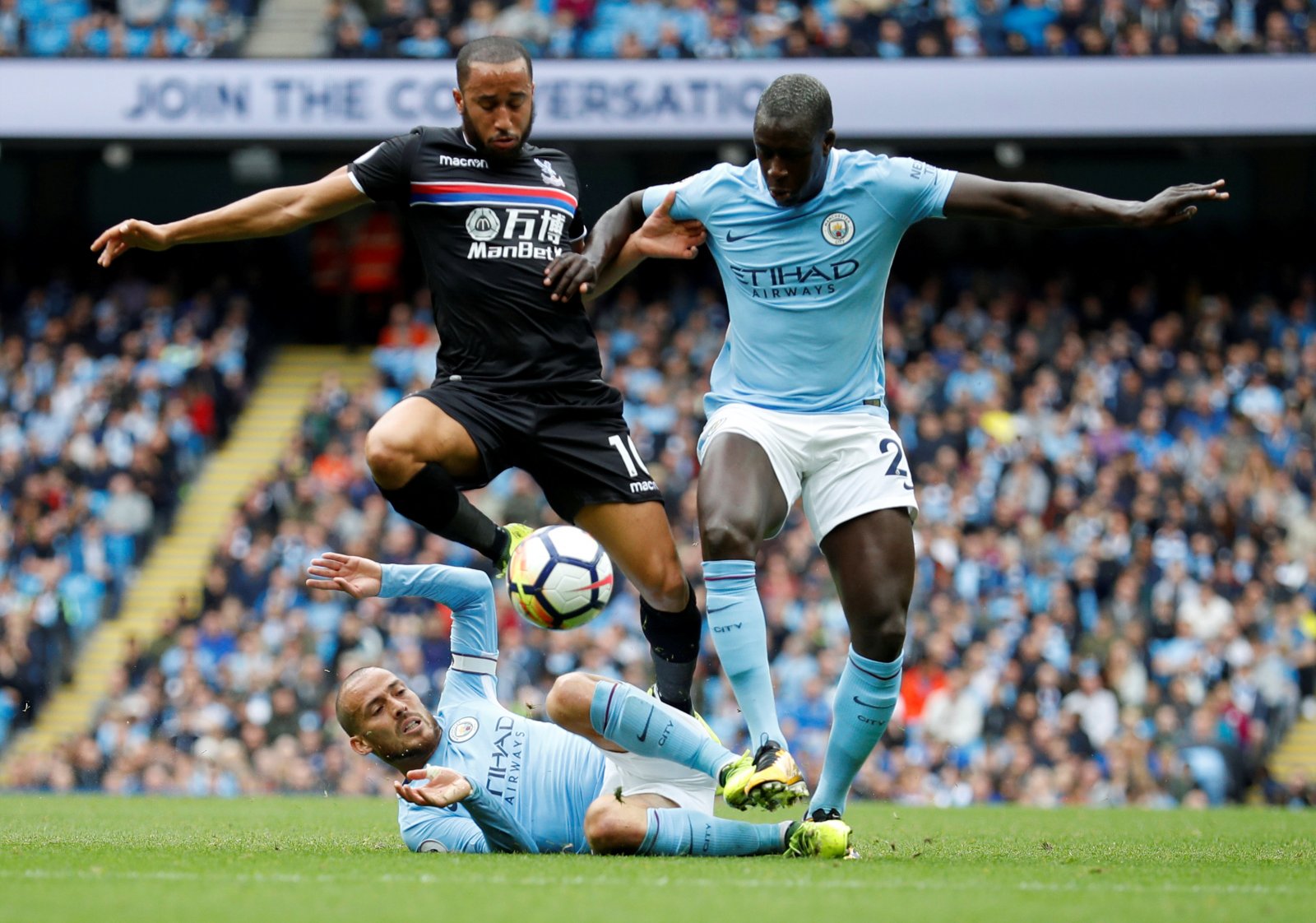 In many ways, social media has given modern footballers too much power and the freedom to say what they want, when they want to say it. Footballers like Pogba are now brands in their own right and have a direct relationship with fans that simply didn't exist when the likes of Guardiola were playing the game.
Apparently Pogba and Mourinho resolved their issue, with the player blaming the timing of his post on the poor phone signal at Old Trafford, but this does beg the question, should players – whether they're included in the matchday squad or not – be allowed to use social media during or directly after a game?
Man Utd have tried to clamp down on their players' use of social media in the past. Ander Herrera was given a verbal warning for posting an Instagram clip from inside the dressing room. Similarly, Luke Shaw was reprimanded for posting a video of himself receiving treatment for an injury at home, whilst Jesse Lingard and Paul Pogba got into hot water for sharing a video of the pair dancing at Carrington.
The club insists that their stars do not post from their inner sanctum – be that their training or treatment facilities – but is there a case to be made for United extending its social media restrictions to prevent players from posting during or in the run-up to games themselves?
There are two sides to this.
From a supporter's perspective, the club wants to create incredible fan experiences, which social media content and access undoubtedly provides. But fans are fundamentally happier when their team is winning and their players performing on the pitch.
The players themselves want to use their social media platforms to boost their own personal brands and increase endorsement earnings, and yet to achieve this, they need to part of a club which is successful, winning matches and ultimately trophies.
With this in mind, it's important that clubs are able to strike the right balance, giving fans both the access and the winning performances they crave whilst allowing their players the freedom and opportunities to boost their own personal brands. It's a fine line.
In terms of the fan experience, we certainly wouldn't want to see blanked bans come in to play. Social media has totally transformed the fan-player relationship, but perhaps it's time for clubs to crack down on how and when their players are actively posting online.
From Pogba's point of view, he'd do well to heed Guardiola's advice to Mendy and "forget a little bit the social media and improve a few things".
After all, now isn't really a time for posts.
About Ath
Manchester United supporter, Atheer Al-Salim, is Senior Social Strategist at Ear to the Ground and has more than 10 years' experience working with sports brands, organisations and rights holders.
Snack Media today announced that its acquisition of GIVEMESPORT will create one of the largest sports publishers in the UK, further strengthening its offering to advertisers, rights holders and independent media owners.
In a meeting that took place on Friday 17 April, Premier League clubs remained unanimous in their desire to complete the 2019-2020 campaign. However, the issue about completing the season
By Daniela McVicker When it comes to sports, great branding is a must. Your brand influences how people see your company or team. It helps you to forge connections with