Nike takes gamification to the next level with NikeFuel Missions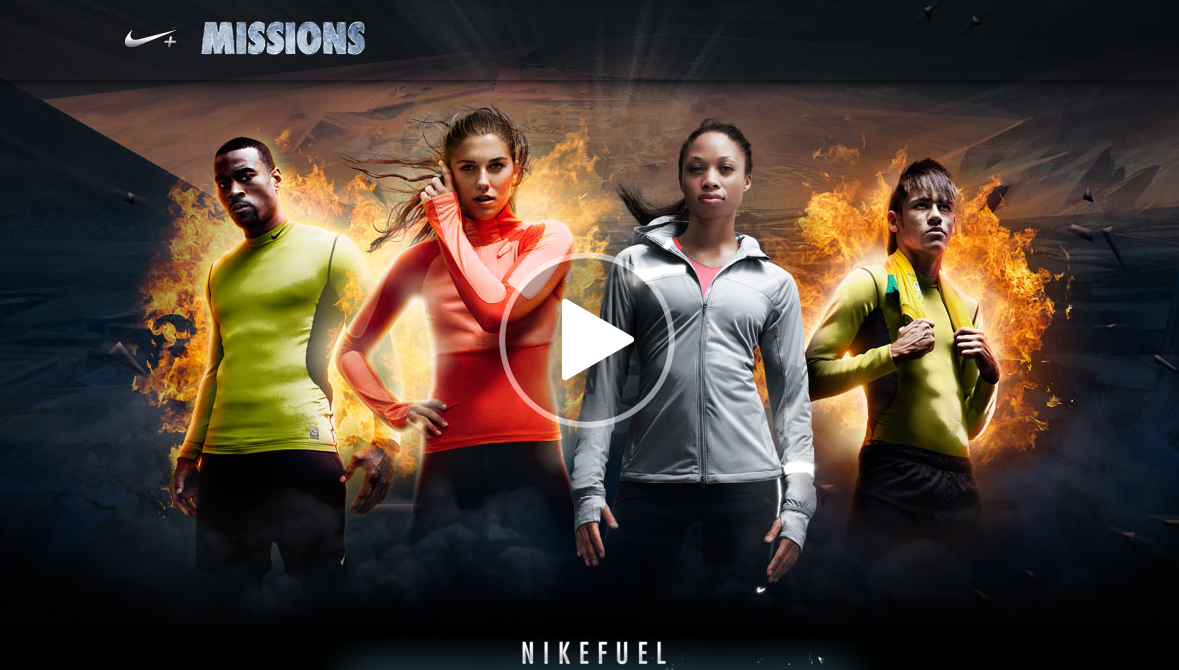 Another post about Nike but they have been making more moves when it comes to what they are doing next with Nike+ and FuelBands.  In a release made just before Christmas they have really gone for the jugular when it comes to gamification.
Since the FuelBand was released this time last year, to great fanfare, they have been adding new features to keep consumers hooked.  The gamifying of everyday activities is something that has been around us for a couple of years and been done with varying degrees of success.  Our pals at We Play have written a series on gamification (in case you are interested and like to find out more).
Back to Nike – the game is powered by the user's everyday movement and uses NikeFuel to track and monitor progress. Based on the difficulty level that the user chooses, they're challenged to earn a specific amount of NikeFuel to move to the next level. Each mission and level is played against the clock and utilizes any device that collects NikeFuel, including the Nike+ FuelBand.
During each mission the user meets a Nike athlete — Calvin Johnson, Allyson Felix, Alex Morgan or Neymar Jr. — who provides advice and suggests innovative products to help the player battle the elements and get to the next mission.
After each mission, users can sync the Nike+ device to track their progress. If they haven't reached their goal, they can replay the mission.
NikeFuel Missions is available to play now at www.nike.com/missions
Here is a typically cool Nike video to go along with the launch…
[youtube]http://youtu.be/WHU7einzO9E[/youtube]
This year's prestigious SPORTEL convention kicked off in sunny Monaco today, welcoming a host of familiar faces as well as plenty of new ones. Doors opened at 8:30am with businesses
Olympic Champions, UCI World Champions and World Record holders join the new track cycling competition debuting in November 2021 The UCI Track Champions League is delighted to announce that six
New insights from eBay Ads UK reveal the potential for brands to engage with an excited but nervous nation as sports events get back on track  As pubs and indoor