NFL viewing figures show why Amazon have a long way to go to take on TV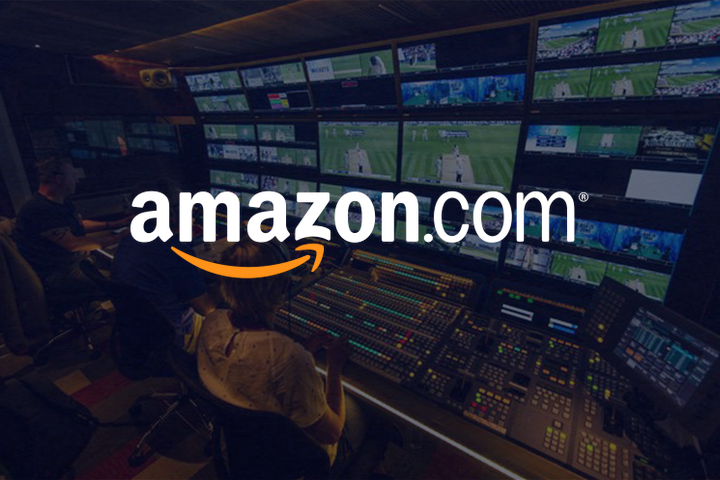 Anyone looking at the trend of media rights being held by streaming services will have had eyes on Amazon Prime's first Thursday night broadcast of an NFL game last week.
The event marked the first game live on Prime, but the viewing figures don't seem to have matched the hype. Whilst the game was made available on more than one broadcast across digital and linear platforms, just under 400,000 people watched the game for an average of 55 minutes, compared to 14.6m on CBS. About 1.6m Prime viewers did, however, initiate the stream at some point, raising the figure somewhat, but certainly falling short of the TV audience.
That means questions will surely have to be asked of Amazon's multi-million dollar outlay for the rights to show the game. And questions may also be asked of live-streaming services and their ability to draw crowds to watch live sports broadcasts.
There needs to be some context to the debate, though.
For a start, Amazon's figures are higher than those Twitter averaged last year for their coverage of Thursday night NFL games. The social media giant's coverage was also free to air, whilst Amazon's was, of course, on the paid-for Prime platform. As a result, you might have legitimately expected their viewing figures to be lower, not higher, though it should be pointed out that Prime already hit 80m members in April of this year. Even 1.6m of this total doesn't seem particularly high, although, admittedly, it would be odd of all 80m were NFL fans.
Perhaps the most stunning part, though, is the sheer comparison between Amazon's figures and those of CBS. When you put them alongside each other, 400,000 to 14.6m makes for a start contrast. It's clear that streaming services have a long way to go make up that gap: Amazon, for example, might count 80m subscribers, but CBS – like many other broadcasters all over the world – are a big name with a long attachment to most of the events they show. There will undoubtedly also be a crossover of fans who watched on CBS, but who also pay for Amazon Prime and could well have watched there instead.
And so, potentially, it's a lack of exclusivity that may well have hurt Amazon's numbers, if not their wallet. They are providing the same coverage as CBS, and as a result, Amazon aren't actually providing anything different, and when viewers are faced with the choice of watching on Prime or on a linear TV service, perhaps quite a few chose the latter.
Perhaps then, the problems is this idea that live-streaming is actually something other than TV. Part of the selling point of Amazon Prime is that it's a convenience platform: you can get everything with one subscription and – amongst many other things – that can include access to broadcasts of top live sport. But it seems that, for millions and millions of people last week, the convenience lay elsewhere. It was more convenient for them to sit in front of their TVs and find the channel they'd been watching for years than it was to seek the broadcast on Amazon.
Most people still watch TV as they did years ago, and although the rise of younger people watching solely on digital platforms has led to many proclaiming the death of linear TV, the figures don't yet back that up. When it comes to sport, that could well be even more pronounced: we're not talking about something most people feel they can catch up on at a later date, but you certainly don't want to be in a rush to find the channel the game is on, you want it to be on the same channel it's always been on.
On the other hand, this doesn't say a lot about the new kids on the block like Amazon, Twitter and Facebook. Sure, low figures compared to TV might say something about the ability of a player like Amazon to enter into this space right now, with Ed Woodward predicting they might make a move for Premier League rights. But right now probably isn't really where we're at with streaming. Rather than see Amazon or the social media companies as upstarts to the broadcasters, it seems more becoming to think of them as already-large businesses seeking to grow empires.
So maybe this is more of a test to see what the limits of the Prime platform are. Does it matter if Amazon attract viewers this season, or can they legitimately expect to tie their name to the NFL so intrinsically that, over time, Amazon will seem like the place to watch the games just as other TV channels do now?
The point is that Amazon, Facebook and Twitter all have huge audiences already, and that's why they're a threat to broadcasters. Yet this is surely for the long term, not the short. Because what they offer is ease of access and convenience, and at present, they don't seem as convenient for most people as traditional channels. That might change, but the figures seem to suggest there's a long way to go before that happens.
By Daniela McVicker When it comes to sports, great branding is a must. Your brand influences how people see your company or team. It helps you to forge connections with
Article written by John S. Kim, CEO and co-founder of global API company SendBird Social media rose to prominence throughout the world due to its potential for connection. Social channels provided the
By Mike Constanti This series, in partnership with Snack Media, will look at the best football campaigns from advertising to social media on a monthly basis, as Digital Sport evaluates how