New El Clasico emojis cement Twitter's relationship with live sport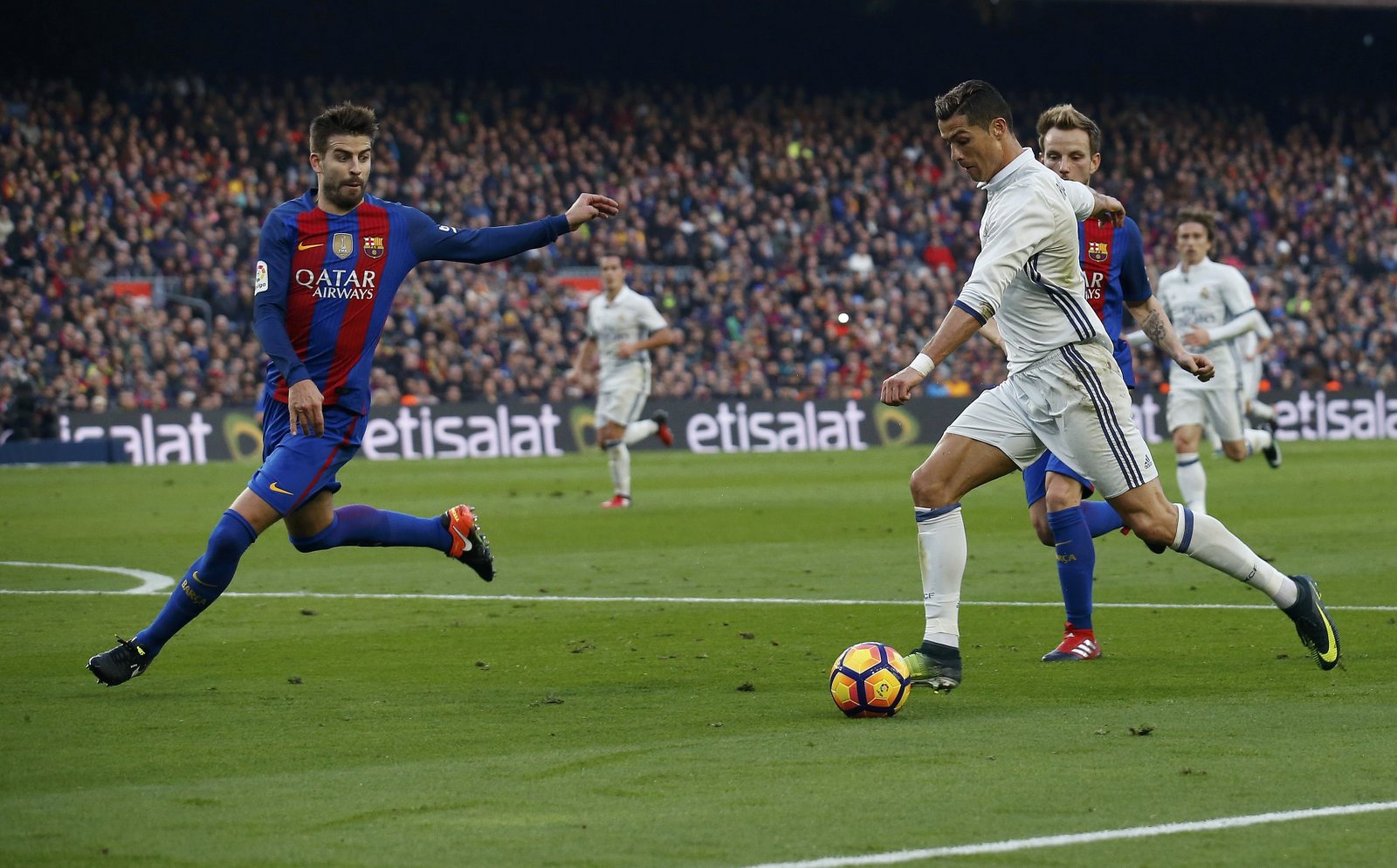 Sunday night sees the two biggest football clubs take to the field in one of the biggest rivalries sport has to offer, Spanish football's big one. Barcelona v Real Madrid. El Clasico.
And as with all huge sporting events, Twitter will become a secondary battleground where fans and clubs alike will battle for supremacy of the opinion around the game. Club accounts often banter with each other, fans will argue and throw stats at each other, and any bad refereeing decision will be replayed ad nauseam through gifs thrown onto the Twittersphere in an indignant by armies of the wronged. After all, nothing gets people talking like a bad decision.
For fans this weekend, though, there will be an added extra, as hashtags for the game itself – #ElClasico – as well as for all the fan-favourite players, will have their own emojis.
In February, when Paul Pogba took to the field for Manchester United against Liverpool, Twitter got in on the same act for the first time. Users posting the #Pogba hashtag were also able to see a cartoon emoji drawing of the United and France star appear in their tweets, whilst the advertising hoardings around the pitch displayed Pogba's hashtag and the Twitter logo.
This is a way for Twitter to cement their attachment to sport – something which is only growing by the week as the platform looks to add more and more live sporting events to their collection – and to solidify their brand's position as the home of breaking news.
Whilst Twitter hasn't yet been able to add the likes of Premier League or Champions League football to its streaming selection, it does have highlights and goals from both posted to the platform by broadcasters like Sky Sports and BT Sport who own the rights to the events, and with El Clasico in Spain's La Liga, it is getting in on the act for another event with a mass worldwide appeal – perhaps the biggest game of football this season.
Beyond the positioning and posturing, though, Twitter's aim may also have something to do with its user base. After all, this will be one of the most talked-about sporting events of the year, and pitting Lionel Messi up against Cristiano Ronaldo is always sure to create conversation on social media.
All we're missing is the suspended Neymar, who, we're sure, will be gutted to have missed out on getting his own Twitter emoji.
A look at the Hot Topics in this week's Digital Sport news.
A recap of the digital goings-on at this year's NCAA March Madness competition
Adidas Football, THAT Paul Pogba transfer, and their new approach to influencer marketing