Matchday lineup announcements: A goldmine of value for both sponsors and clubs?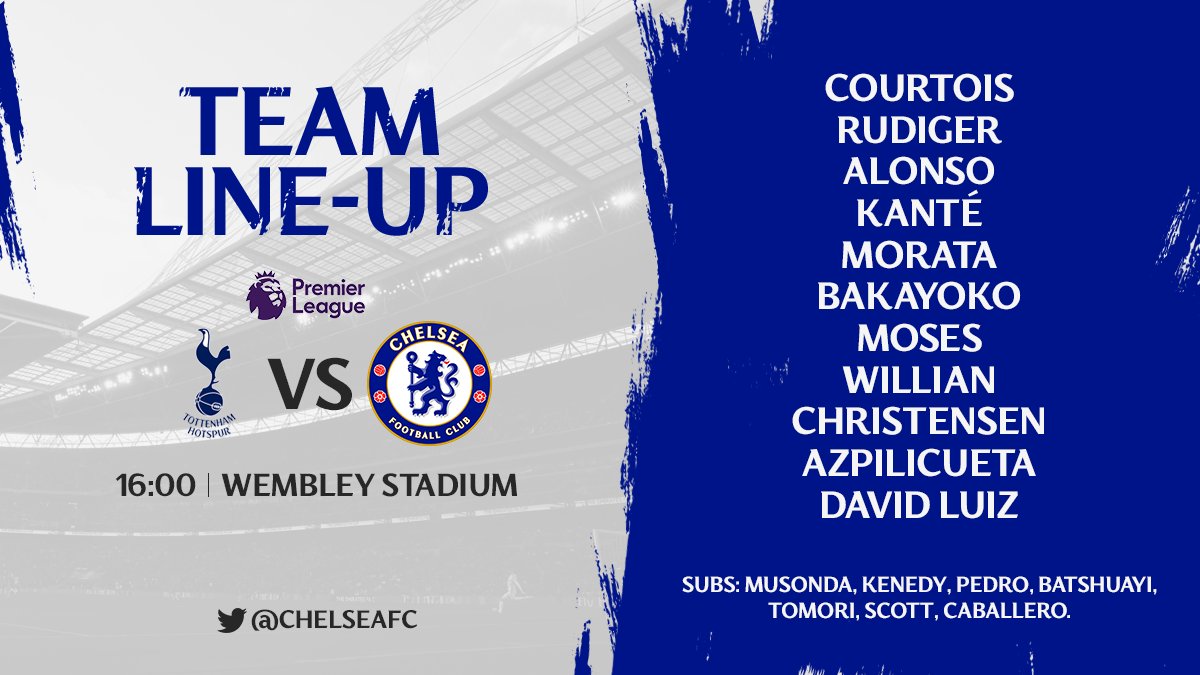 As consumer insights company Nielsen pointed out last week, football clubs produce quite a lot of content for their fans to consume. Especially on social media, this is the sort of thing that can be monetised further through extra partnerships with their sponsors.
One of the most obvious of those potential partnerships surrounds the announcement of the team's starting lineup.
Nielsen use an example to illustrate the point, and that is of a tweet which went viral earlier this month, when a post from a Nigerian public finance organisation seemed to look a lot like a Manchester United starting XI tweet.
I genuinely thought this was a Manchester United XI. https://t.co/pdNJwZBksr

— Aanu Adeoye (@aanuadeoye) August 3, 2017
That's not just a funny observation, though, it's also quite a relevant one. Not only does it show that lineup announcements are now so commonplace as to be expected as a minimum by every team, but it also shows that United's particular design and imagery has become so recognisable that it creates an link in the mind of anyone who sees something that is a similar colour and in a similar format.
Whereas lineup posts and goal gifs were originally just a new way of engaging with fans on social media, and informing the world of a crucial piece of pre-match information, they now seem to have become something bigger than that, something fans know will be released an hour before kick-off and flock to Twitter to see it.
And that presents a perfect opportunity for sponsors: if the social media imagery is that potent when it comes to brand recognition, then why wouldn't they want to get involved? Sure, the club will always get recognised the most out of that partnership, but that's to be expected with any brand sponsorship of a football clubs. But what the brand gains is the opportunity to be part of something that Twitter users recognise about their club without prompting. They just recognise the colours and the layout, even if they've only seen a snippet of the image without the branding or club badge.
That's another way for clubs to monetise the content they produce, as well as presenting sponsors with yet another area for exposure on social media – where their clubs have huge followings. And yet this doesn't just have an impact on clubs, brands and fans: it also looks incredibly important for the social media platforms themselves.
Despite lineup announcements and goal gifs seemingly finding a more natural home on Twitter than on any other platform, the arrival of Instagram stories has led to experimentation of late, certainly by the more innovative clubs.
And indeed, Instagram page posts, according to Nielsen, was actually where most engagement on lineup announcements came. Not every club posted to Instagram, but those that did seemed to see, on average, more engagement than they did on Twitter.
But Twitter has carefully crafted its position as the home of live sports updates in real-time. If you want to get an update on the sport that's happening right now, including the lineups which are announced before kick-off and in some cases before the TV broadcasts begin, Twitter has become the place. From bespoke emojis created for Paul Pogba or El Clasico last year, to live streams of BT Sport's Score programme last weekend, the platform is continually attempting to hammer home its live sporting credentials.
Buying up the rights to show actual live footage of sporting events is just the next step in the process: Twitter is already the place to join in the conversation, see highlights and find insightful, real-time commentary from diverse sources.
But stories on Instagram are in real-time, too, and presumably pose a threat to Twitter's position. And although the platform as a whole lends itself to timeless posts more than Twitter does, it's striking that Instagram was the place for greater engagement.
There is a caveat, though.
Twitter engagement for the lineup announcements will, for the most part, have been engaged with in the small window between the posting of the tweet and the game's kick-off. Instagram stories aren't really limited to that short period of time, and the engagement happened over the rest of the afternoon – just whenever fans happened to check their app. And whilst engagement is important when assessing the success of the announcement, and the value for sponsors, it's also important to note that even if Instagram provides more engagement over the course of a day for the club, Twitter is still incredibly important, too, given the fact that lineup announcements are real-time events.
In last week's Digital Sport Insider podcast, Dan McLaren spoke with Amar Singh, Head of Content at West Ham United. During the course of their conversation, Singh pointed out that he and his team's job was, above all else, to inform their fans. "Sometimes what might seem like a fairly dreary [news] story will be the most read," he said, "because fans will come to you for information first and foremost."
And a lineup announcement is arguably the most obvious case of a club informing its fans above all else. They don't really gain anything from it, it doesn't portray the club in a positive light – it's a totally neutral statement of fact. It is pure fan engagement. And if that's the case, then despite the increased engagement on Instagram, Twitter's immediacy means it is vital because it presents a means for informing fans at exactly the right time – one hour before kick-off.
That's the balance to be struck for clubs, say Nielsen: that between engaging with fans and serving the needs of commercial partners. But lineup announcements potentially allow clubs to think of both at the same time.
This article was provided by Nielsen Sports While Lewis Hamilton remains the greatest driver of our era, three young British drivers are battling off-track to win over the next generation
by Joshua Jibulu, Creative at Vensy Famously, a South African icon once said that "sport has the power to inspire. It has the power to unite in a way that
Amsterdam, 3rd August 2020: HEINEKEN today announces its flagship non-alcoholic beer brand, Heineken® 0.0%, will take over the sponsorship of the UEFA Europa League competition when the tournament resumes on 5th August 2020. The