Manchester United launch 'Social Media Hub'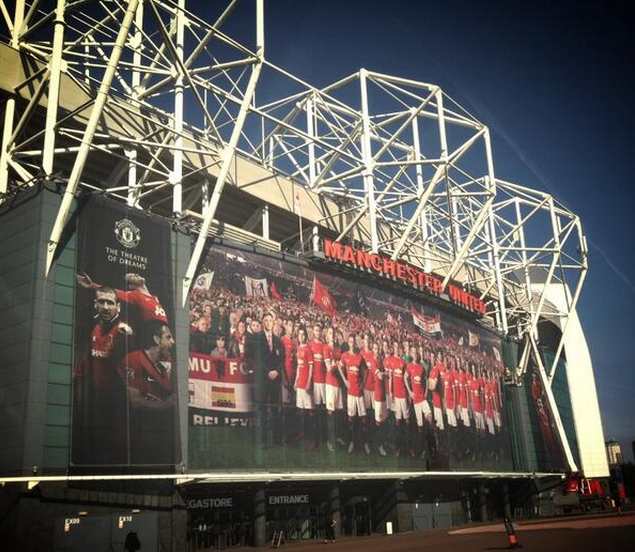 Manchester United have been slowly expanding their efforts on social media over the past few years and have now expanded that with a new release that brings together all their channels into one place.
They first launched on Facebook back in 2010 just as social media was becoming popular within sport and clubs were jumping on board. But then the club sat back, just at a time when 'noisy neighbours' Manchester City were pushing the boundaries on a number of platforms.
Last year they (finally) launched on Twitter and have amassed over 2.7m fans on the platform, adding to their 50m+ Facebook fans and expanded their social media team with new experienced hires. They've also launched language specific accounts on Twitter and a Sina Weibo account to connect with fans in China. Plus they regularly update their Google+ (2.9m) and Instagram (1.1m) accounts with behind the scenes and match day content.
Now they have teamed up with Australian tech company Stackla to launch the Manchester United Social Media Hub. It allows fans to see all the content being produced by the club in one place across all their major accounts. Stackla have been providing their social media aggregation system to a number of campaigns across sports, fashion and much more over the past few years.
You can also see specific campaign content by clicking on the 'New Kit' and 'Tour 2014' tabs as the club promoted specific elements to boost revenue streams – new kit sales, tickets, etc.
Not everyone is a fan of these hubs but they do work especially around specific events in my opinion. With so many profiles scattered across the internet it can be hard to keep up with them all. This gives fans the opportunity to do just that and also follow the links to discover platforms the club is on that they didn't know were there before.
What do you think?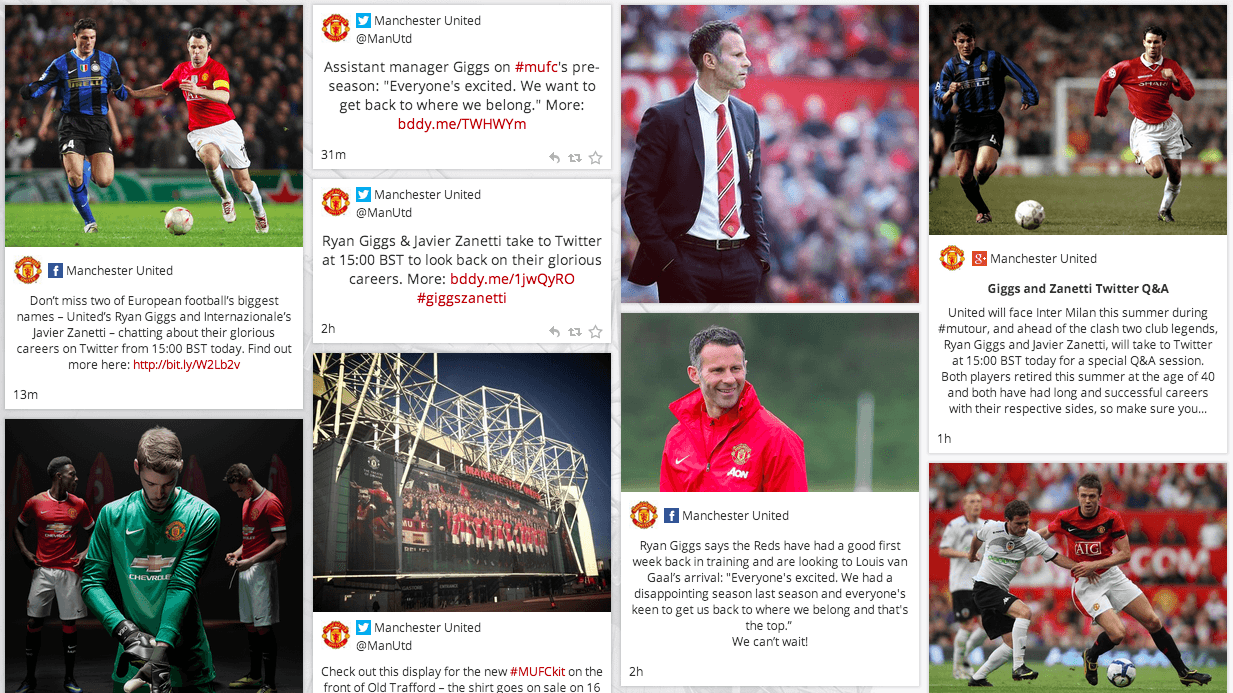 This year's prestigious SPORTEL convention kicked off in sunny Monaco today, welcoming a host of familiar faces as well as plenty of new ones. Doors opened at 8:30am with businesses
Olympic Champions, UCI World Champions and World Record holders join the new track cycling competition debuting in November 2021 The UCI Track Champions League is delighted to announce that six
New insights from eBay Ads UK reveal the potential for brands to engage with an excited but nervous nation as sports events get back on track  As pubs and indoor