Man City's new Twitter emoji shows the power footballers have on social media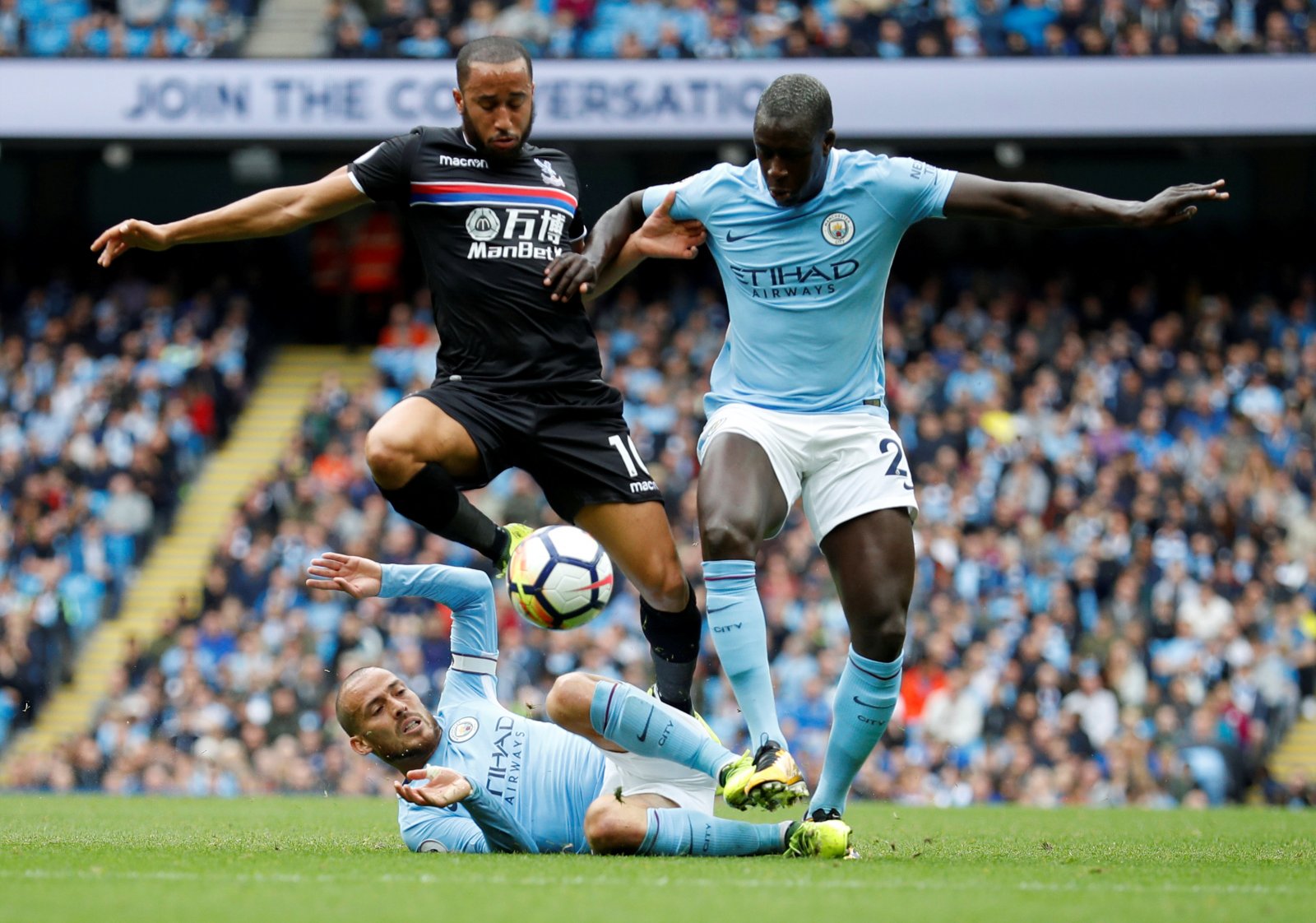 Manchester City's success on the pitch this season is fuelling plenty of debate: is it possible that we're watching the very best team ever to grace the Premier League?
It's easy to forget, though, that they've had to do it the hard way. Last summer, the club bought left-back Benjamin Mendy from Monaco who is, to date, their only recognised player in the position. And yet, he's been injured for months and probably won't be back any time soon.
That's tough for a new signing: without the opportunity to endear yourself to your new fans, it's doubly hard to make an impact at a new club. That's not been a problem for the Frenchman, though, who has almost become a household name amongst football fans who have been able to follow his antics on social media.
Now, thanks to the popularity of Mendy's #SharkTeam hashtag, Twitter have bestowed their ultimate honour: a bespoke emoji for the hashtag, in honour of the Shark Team themselves, who have now stretched their run of victories to 15 consecutive Premier League games: extending their record breaking run which dates back to August.
Ahahah its official !! The #SharkTeam emoji NOW on Twitter ????????????
Thanks fam @mancity ???????? #WeKeepEating

— Benjamin Mendy (@benmendy23) December 15, 2017
Creating what is essentially a personal hashtag a few months ago and to see it become not just an iconic Twitter emoji, but also something of an identity for Manchester City supporters – and perhaps even the players – is obviously an impressive feat, but to do it from the injury treatment table while your teammates are breaking records is something else.
It shows the power that top footballers and other athletes have on social media, but it also shows how effective Mendy has been.
In an era when footballers simply must have social media accounts, many understandably play it safe. But Mendy is showing how much can be achieved when a player is actually engaged on social platforms: he has endeared himself to his fans not because of his performances on the pitch (although he was very good indeed before his injury), but because of how close his fans feel to him because of how much of a fan he appears to be himself with his matchday tweets. That could well be a lesson to any athlete: engage authentically with your fans. Though Mendy, with his enthusiasm and personal style, might be a special case.
This weekend, City take on Tottenham Hotspur at the Etihad Stadium, where you'd imagine the hashtag will be in full effect. Mendy won't be playing, but he'll certainly be watching, and if you can't follow the game live in the stands or on TV, it's impressive that a trip to Mendy's Twitter and Instagram accounts might well be the most entertaining place for updates.
What did we learn from Digital Sport London's November event on OTT?
Publisher Goal.com has signed a deal with Sina Sports to expand its reach in China.
Slash Football and Sky Q have entered a new partnership that focuses on digital distribution of football content.